What I have is a project I started about 5 years ago and just never finished. Since I started, I have graduated from school, got a house, got a wife and got a ton of bills. On top of that, I have pretty much lost interest in building the rig. Plus, I live approximetly 70 miles from where the truck is located, so getting time to work on it is tough.
Basic Info:
As you can see, it's a 95 chevy 1500 z71 1/2 ton short bed truck with a 350. The truck has around 100K miles (can get an exact number later) and ran great when it was parked. The 4l60E had a fresh rebuild with about 200 miles on it when I began the work about 2 years ago. Since then, the truck has gone approximetly 1 year without running at all
For the last two years, the truck has been on jackstands. The ORU straight axle kit is installed and springs hung. The exhaust has been removed (but still have it) from the manifold to make room for the new driveshaft. The ABS computer has been removed and a Wildwood proportining valve has been put in its place.
Goodies that come with the truck:
Rear shackle flip with zero rates to correct the offset (all grade 8 hardware used)
Full Floating 14 Bolt with 5.13's and a detroit locker (not installed, but the gears are basically brand new, locker is not)
Disc brake conversion with caddy calipers
ORU straight axle conversion brackets up front with a set of springs (all grade 8 hardware used)
Steering pump has been drilled and taped for hydro assist
79 HP Dana 60 (has never been installed on this truck)
5.13 gears and a loc rite installed (but not broken in)
Warn 35 Spline locking hubs
Yukon 35 spline outers
1 new 35 spline inner shaft (from Alloy USA I think)
Solid Axleworks diff. cover
Disk brake kit to allow for 15 inch wheel
All the necessary parts (TYE's, crossover allams, tubing) to setup crossover steering
2 new TSL sx's - 38.3x14.5x15
2 1/2 tread TSL SX's - 38.5x14.5x15
4 Eaton 32 bolt beadlocks
I'm sure there are some things I am forgetting, as I haven't really messed with the truck in the last 6-8 months. I have pretty much lost interest and my loss is your gain. The truck does not have a front axle on it, so moving it will need some creativity. If you would like, you pay a portion and pick up the axle, put everything toghether and then mount it to the truck later to make loading it up easier.
Here are some pictures: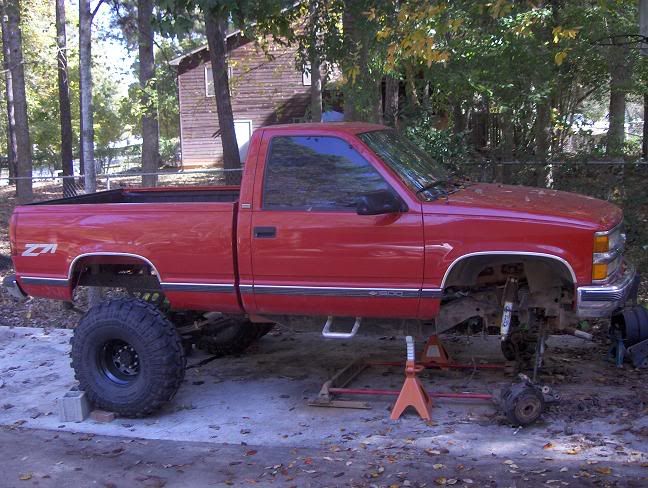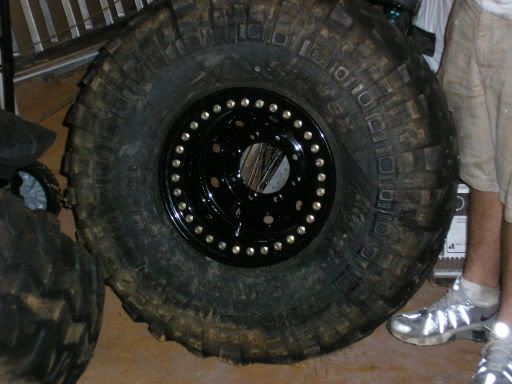 Not looking to part this thing out, want to just sell it all at once. Starting price is $3500 OBO. PM me here or email me at
schriswade@gmail.com
if you have any questions. The truck is located in Lawrenceville, GA and the 60 is located in Acworth, GA.
Thanks!
Chris