For many years I was a Jeep guy (XJ) and felt the 14 bolt was too much for a full body Jeep......and still feel that way to a certain extent. I have built quit a few semi float 35 spline Dana 60s for fellow jeepers that have held up flawlessly to what ever abuse these guys have put them through.....on up to 40" tires.
Fast forward 7 years and an incredible buddy of mine was unable to finish a buggy rebuild project and I purchased the project from him. This buggy over all was equipped well and came equipped with a 14 bolt rear axle....something I had considered replacing early on once I had the buggy.
I have put sooooo much heart and energy in this buggy and it has become a very capable rig.....far more capable than it's driver. Many components have been upgraded and 'fixed' to the tune of 300m and other premier parts. The one thing that has remained constant was the rear 14 bolt with STOCK SHAFTS on 42" stickies.....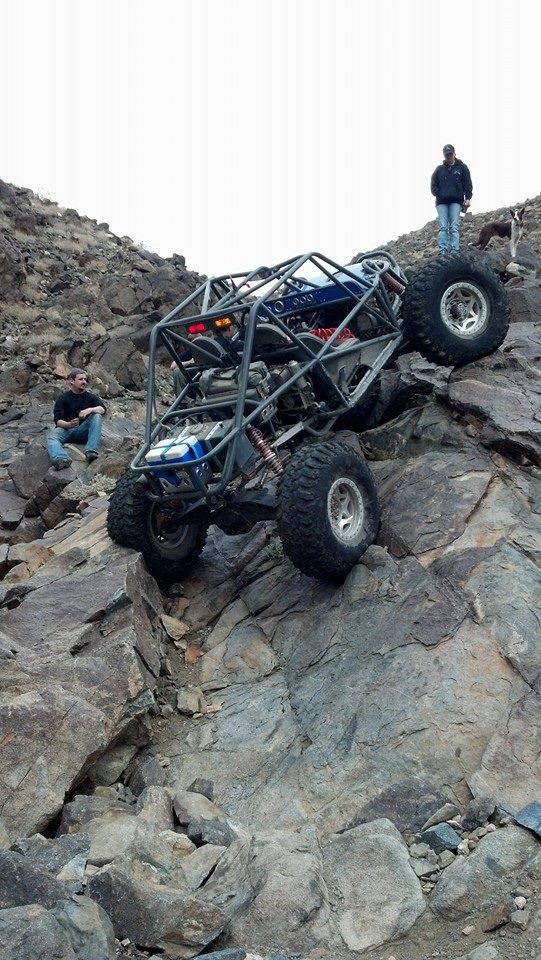 I am relatively close to the Hammers and consider it my 'back yard' since I am out there so often. My regular wheeling groups (URF/Benders) focus on the more challenging trails and putting the cars through their paces. I even hit the back door challenge a few times with even a top place of 8th place at one point......on STOCK SHAFTS!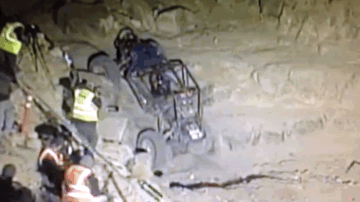 My 14 bolt has an Artec truss on it along with a pinion guard (and tie in piece). After the few years of constant neglect and beating.......I am totally convinced this axle is a 'install and forget' axle! I can't think of any other axle on the market (other than maybe a Dynatrac Dana 80) that can take the bull shit this axle has gone through. I don't want any other axle at this point!
I know.....a lot of background info but I am now committed to keep this axle in my buggy. The only negative to this axle is weight.....and quite a bit of it.
Pirate and interweb searches on actual 14 bolt weight seem to vary significantly.....specially if the axle came out of a 3/4 ton (2.5" pads) or 1 ton (3" pads). I am highly motivated to get these weights figured out at some point (more on this later).
My axle, like most 14 bolts with disc brake conversions, use 1978 front rotors and the traditional Chevy 1/2 ton 7.06" (eye-to-eye) single piston calipers. This has driven me nuts from early on as no one needs front vented rotors on a rear axle.....total overkill and very heavy.....but how heavy?
In doing research, Scott at Sun Fire off-road has come up with an aluminum hub and brake solution that looked viable for my rig. I spoke with Scott and was unable to come up with an actual weight savings by going with their $1100 hub/brake system. One came up on the Pirate classifieds and I jumped on it......I guess I would find out.
GM 14 Bolt Aluminum Hub Kit ***FREE SHIPPING*** Call for Pricing - SunFire Off-Road
The parts came in and......wow! They were uber blinging.....way too nice for my vehicle.