Friday bump...Updated some of the interior dash pics and climate control stuff for the seats on the previous pages. Progress on the gauge cluster is moving along and was able to keep everyting original 6v. According to Danzio my system is completely programmable and will be able program ecu to send a frequency over for whatever it needs.
Dual circuit Mocal engine and transmission heat exchanger arrived today. -10 for the motor and -6 for the transmission. These fittings are totally modular so they can be swapped very easily including the coolant ports. Since these heat exchangers don't require to be in the path of air flow the precious little room in the grill opening airflow can be dedicated to the power steering heat sync, radiator and ac condensor. So the heat exchanger will be mounted on the passenger fender inline to the h20 pump and the transmission will see the coolant first. This makes plumbing the lines really nice and tucked away from the front on the engine. The remote oil filter will be on the return circuit back to the motor.
Well they didn't quite fit so here we go...Glove boxes are now accounted for.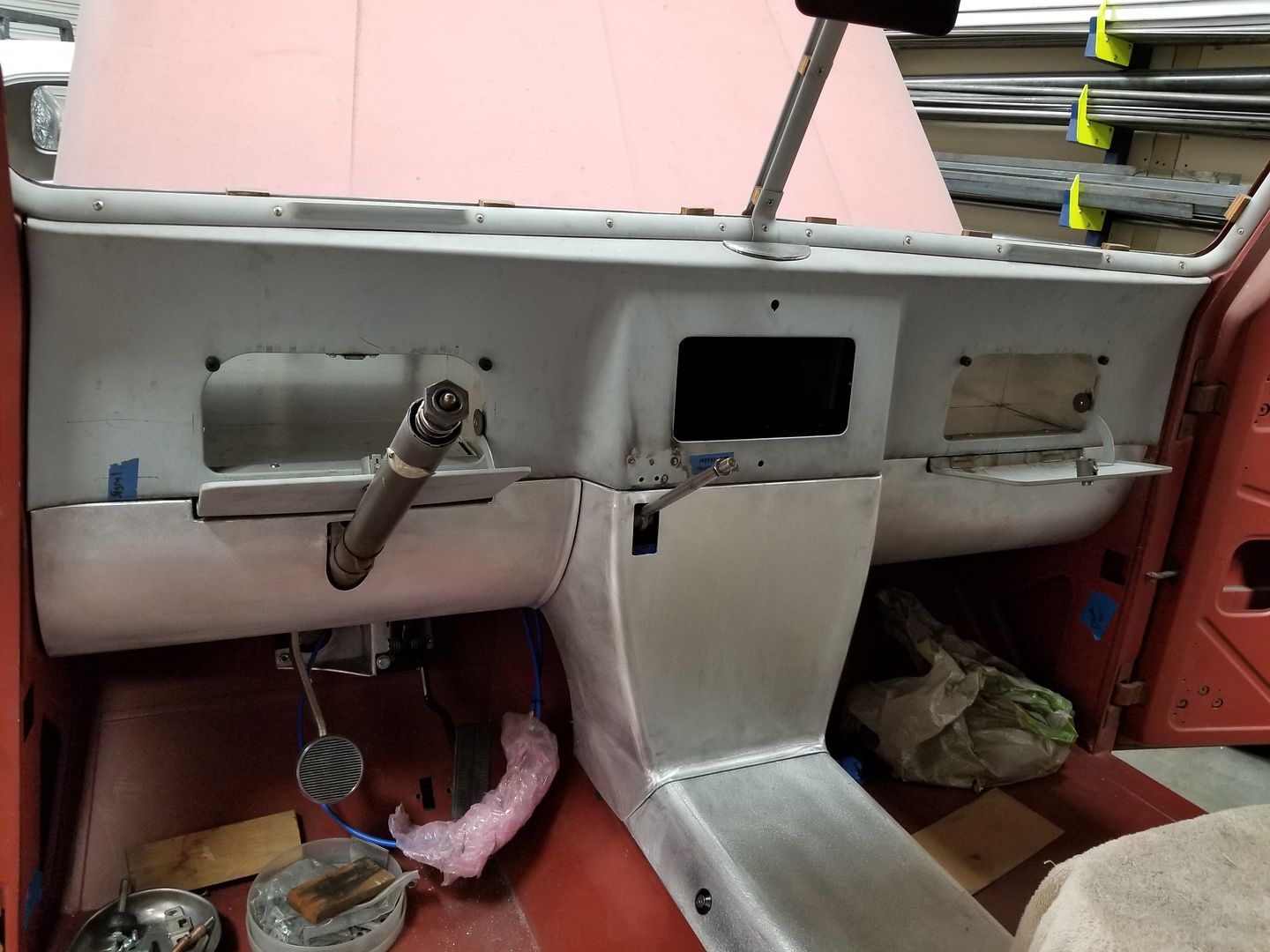 Update: Sneak peak at the gauge progress and the gentherm climate controls are installed and the seats are ready.