I recently ended up with a '52 Willys wagon. Decided i needed a project to kill time. This will probably be a slow budget minded mile trail street rig. I was following D Rat's Willy's build and loved it. So the plan is to some what copy what he had going on. Picked the wagon up from some property where it had been sitting since 1969. The interior is gone along with the drivetrain. Price was right. Just take it.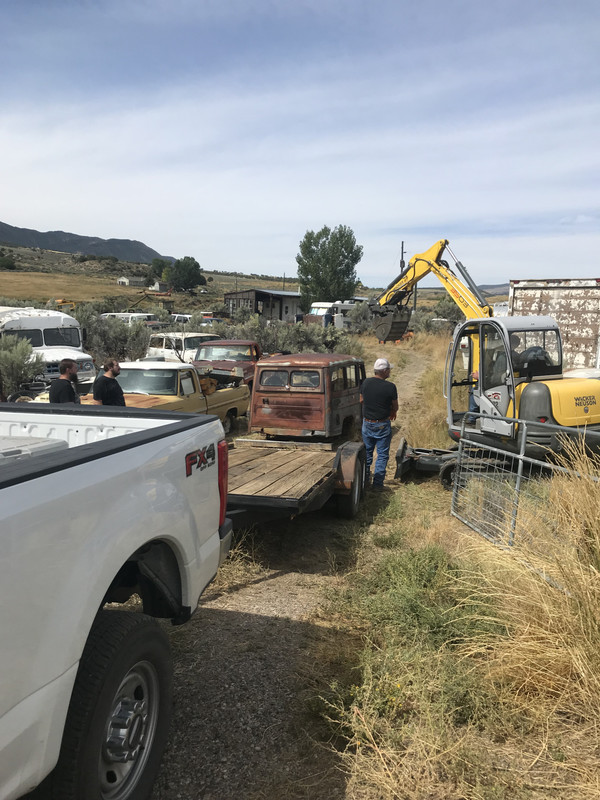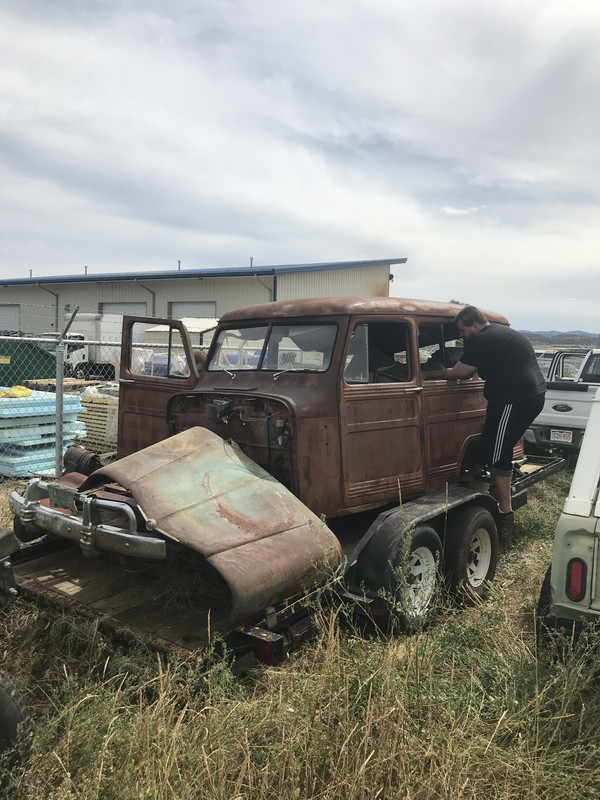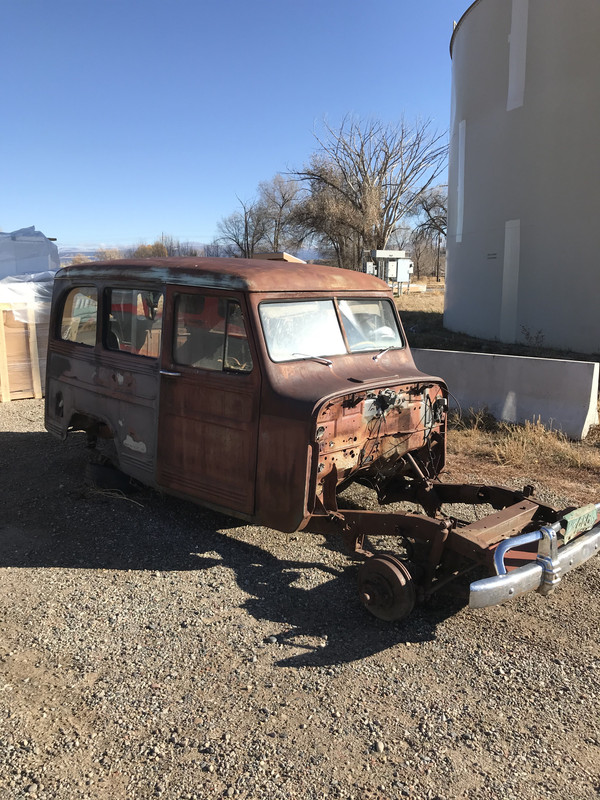 Plan is to put the body on an '86 K20 chassis I have had sitting for a couple yrs. Was a nice complete truck with a bad engine. Again price was right. Just take it. 350/465/208 with corporate 10bolt and SF14 bolt. I do have a couple of FF14 bolts. So one will find it's way on.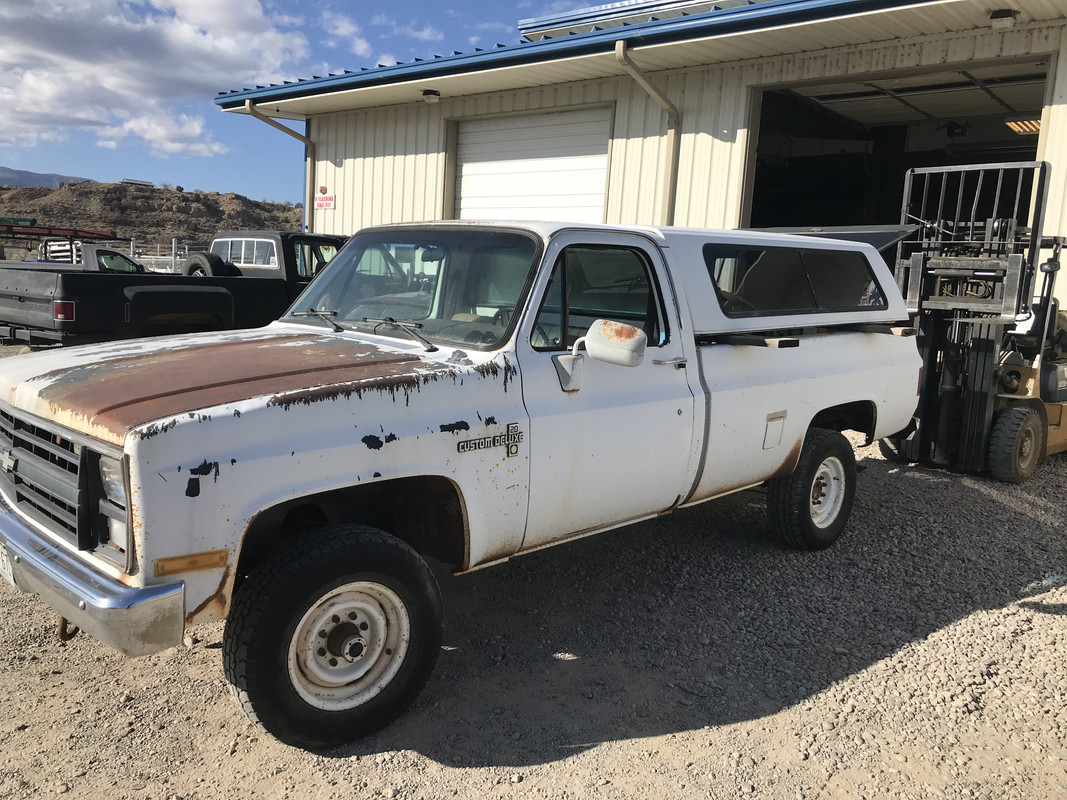 So far we have stripped the K20 Chassis.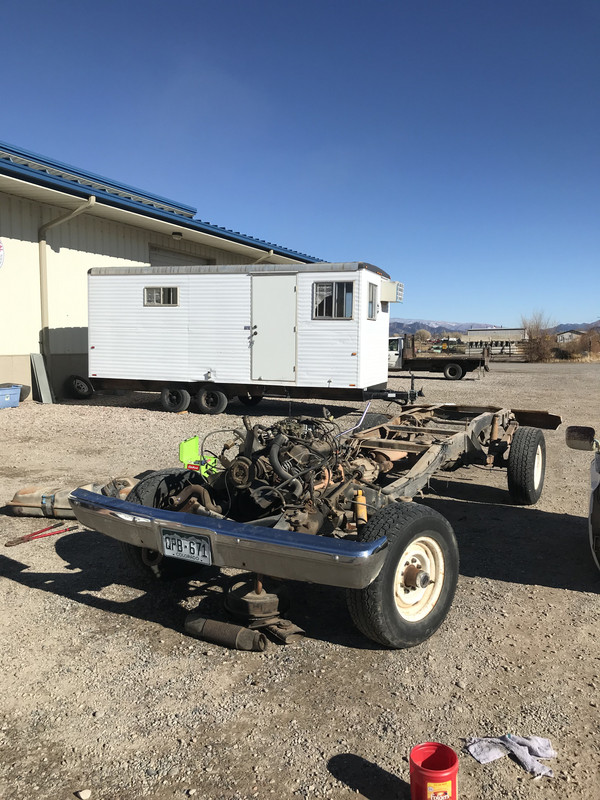 I have an idea of where I am putting the body on the frame. The rear wheel well will be moved back 6-8". Will probably move the drivetrain back and maybe up some. May end up cutting the floor out like D Rat did. Just to get the body lower on the frame. Wheelbase should end up around 114". I have a set of 35" BFGs for it currently.