Well, it's been about 20 years since I last owned a Willys Wagon. I thought they were the coolest vehicle ever then and I still do. So, I set out to find one. It didn't take long. Only 2 weeks after starting my search, I found a 1962 in totally original condition and running with no modifications. So, I laid down some cash and headed home.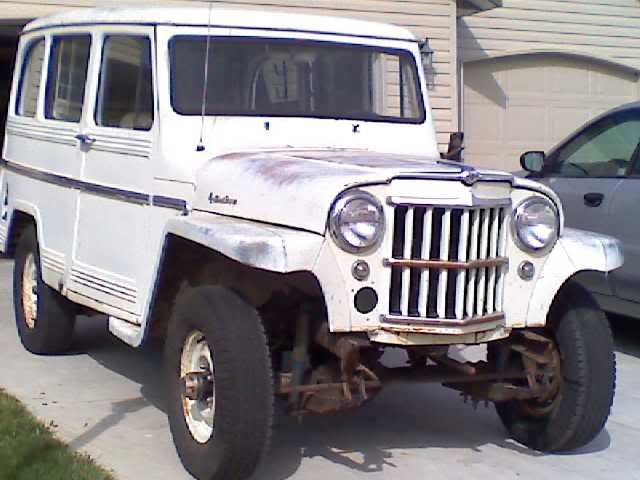 I couldn't resist the temptation to drive it around the block a few times before I started tearing into it. The motor runs GREAT!! Everything worked on it too. It definitely wasn't abused in its past life, but it was in a wet climate. As usual, there is some nasty rust on the front floor boards, but I will have those cut out and replaced in no time. The main reason I bought it is that the body is 99% perfectly straight. It doesn't have any of the typical exterior damage that happens over the years. The front fenders, hood, and grille are in excellent shape. The tub is extremely straight, but I plan to remove the quarter panels so I can get between the inner and out panels to remove all the rust.
All part of a complete body restoration. I can't wait!!!
Prepped for surgery...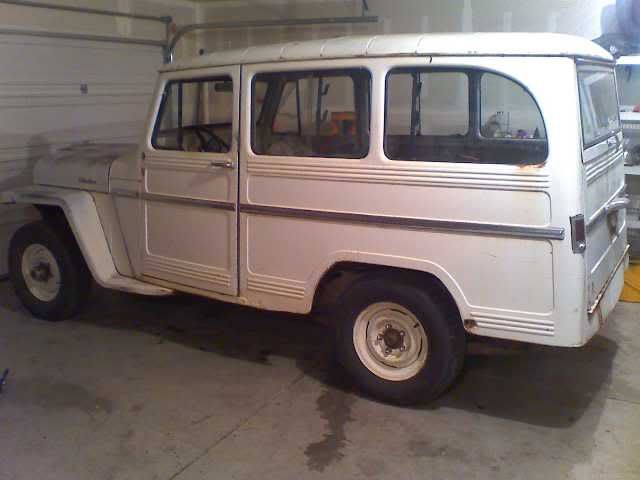 My plans are quite different than stock. This will be a complete restoration from the ground up. I am not going to run any of the stock drivetrain. The motor, trans, t-case, and axles will be removed and in their place will be a TBI 5.7 engine, a 4L60E 4 speed automatic transmission, and an NP241 t-case from a 1995 Chevy Tahoe.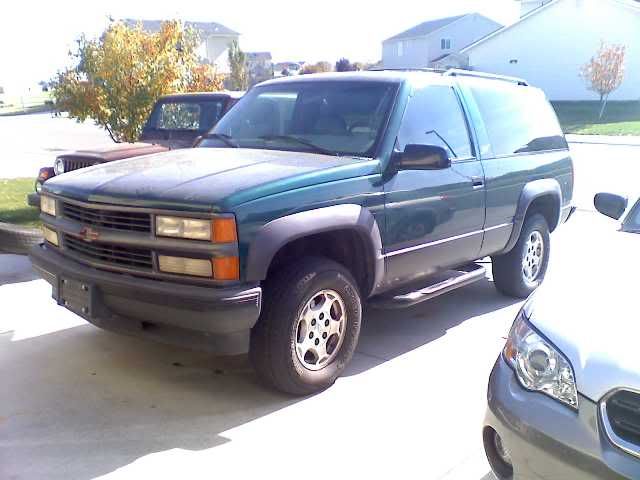 I am taking the differentials from my CJ-7/Commando crawler. The front axle is a custom width high pinion Ford Dana 60. I narrowed it approximately 8". I installed 4.56 gears, a Detroit locker, 35 spline Superior Evolution chromoly inner and outer axle shafts and Yukon Super Joints. It also has 35 Spline Warn locking hubs. I had the 8 lug hubs machined and redrilled for a 5 on 5 1/2 lug pattern (Don't ask). I installed Ballistic Fab high steer arms and I built a custom tie rod and drag link with 1 1/2" .250 wall tubing and ¾ rod ends. This thing is bomb proof.
For the rear axle, I have a Currie Enterprises Ford 9" differential with 4.56 gears, Detroit locker, 35 spline chromoly axle shafts, and Explorer disc brakes.
For the suspension, I am sticking with simplicity. I am using BDS leaf springs front and rear. Wrangler 3" springs in front and XJ 3" springs in back. They are a perfect fit for the Willys Wagon frame. Although, I had to extend the front frame rails to accommodate the longer spring anchors and power steering box. The steering system is an AGR Rock Ram System with the high output pump, new Saginaw box, and hydraulic steering ram.
Ok, so here we go…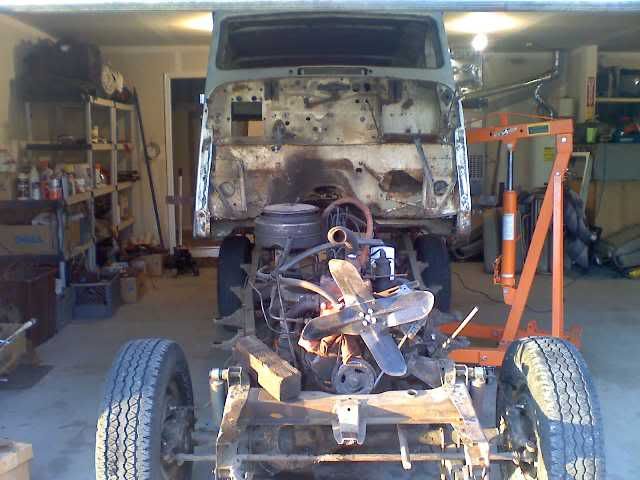 Completely stripped and ready for front floorpan replacement and other rust repairs.
Original frame ready to be stripped down.