This is my 1972 ScoutII Bomber Build. The Blue Bomber.
Since 2006 the Scout has gone through several changes as it was my work truck and daily driver. I went through several rear dana 44's till I had to post her up behind my dads barn for several years. Then I had some kids, 2 cutest little girls. I've finally got my act together and decided to start my build. I've collected parts over the past 2 years and now I've came a long way's and am mid build into this mess. So enjoy the bit of history and build!
Build Plans:
Full Propane 345
727 Automatic (auto valve manual body)
Low Stall Torque Converter
Dana 60 Front 4.56's
Radius Arms/3 link, Coil overs
Dana 70HD Rear 4.56's
63" Leaf Rear with Iron Industries Shackle Sliders
42" IROKS on H1's
LOW AS POSSIBLE
New Cage
I'll start this off with a few pics from when I first got my Scout to what it is now. Several Pics from 2006 when I bought the Blue Beast to about 2010 after the third rear end went out and it sat for some years.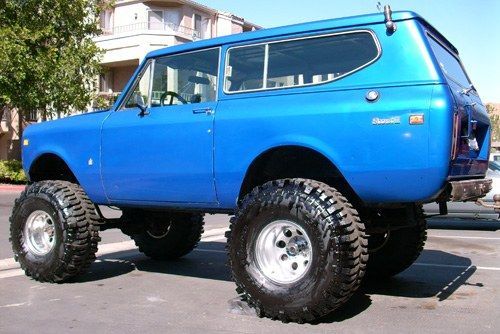 I then learned that a cage was a necessity and stopped spray tanning up my tires. Ya, thats me, big grin after my dad and I installed the cage.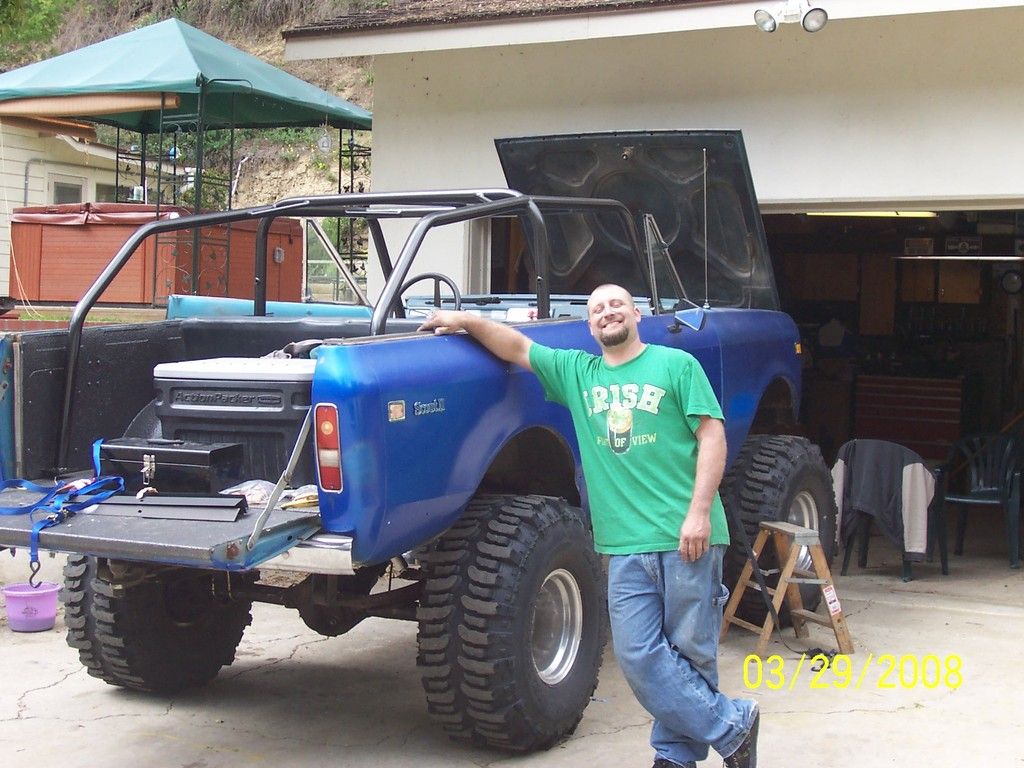 Then started going to Glamis. I believe this is from 2009.
Everyone has a Tow Pic "This guys tailgating me!"
Joined Scouts West Club and started doing runs with them.