Discussion Starter
·
#1
·
Hey Chevy folk! I just brought home my first 4x4 this week, a 1985 Jimmy Sierra classic which i got for about $1k. Ive been around the offroad world for roughly 15 years now solely through dirt biking and got the itch to build a rig to be used on the rubicon/ slick rock/ hollister. The truck runs pretty decent and has a few added bonuses that made me think that its a strong base point.
pretty sure:
4.10 gear ratio
4-5 inch lift
steering box fix/welded
knockoff 33" swampers
what i know:
AC!
Power windows!
10 bolt 8 lug front with Dana 44 knuckles
14 bolt 8 lug semi-float rear
350 Chevy with almost all of the emission crap
700r4/ np208
Ill be taking many pictures of the progress and breaking down some of the more DIY stuff. I have a family camping trip to Loon Lake on the 8th of next month. So i'm hoping i can get it back on the road/smogged and beefed up for a little Rubicon action. I don't expect to do the entire trail because i'm still getting to know the truck but you can bet there will be at least one shakedown run to Carnegie before i take off. I may end up missing my trip because somethings just don't go as planned but ill give it my best shot.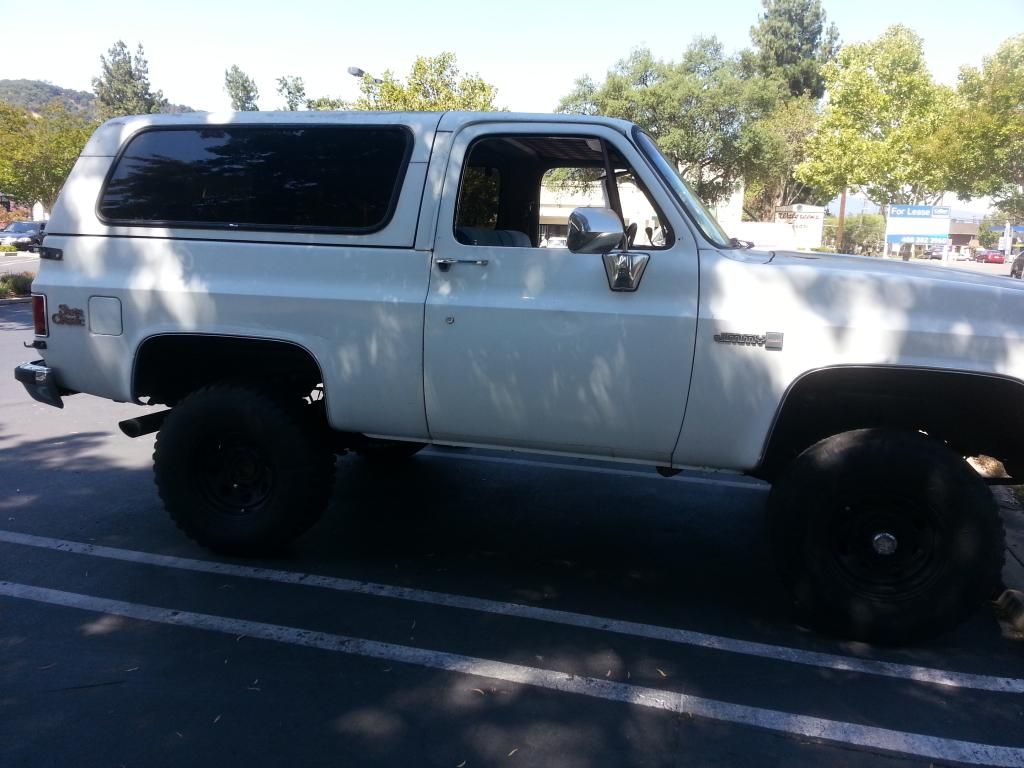 It actually fits in my garage,till i get bigger tires... :flipoff2: