Gauging interest for my 2.2 crawler. I need money so I'll be temporarily out of the sport for a while. Specs are as follows...
Black anodized SW2 chassis w/Bender link mounts
2.2 Moabs
RD400 Beadlocks (first generation)
Locked Stampede transmission with full bearings
T-maxx driveshafts
Locked TLT axles (JB welded) with full bearings, shimmed pinions
Fat-Rock RC aluminum knuckles
GPM aluminum steering knuckles
2 Hitec 645MG's (rear steer), front servo has alum servo horn
Tekin Rebel 2
TQ3 modified for the rear steer switch
Integy 65t motor
Evader shocks with yellow and white springs
Duratrax Pirahna charger
2 Orion 3000Mah batteries
Ford F-100 body, dovetailed front and rear
Orange Bronco body
Tons of spare parts (axle housings, axles a bunch more that I don't remember)
Full Dean's plugs
I think I may have missed a couple things so just ask and I'll let you know what I have. I'm asking $550 shipped for the whole shebang. Shoot me a PM or email me at
[email protected]
. Thanks!
Here are some pictures...
Bronco body...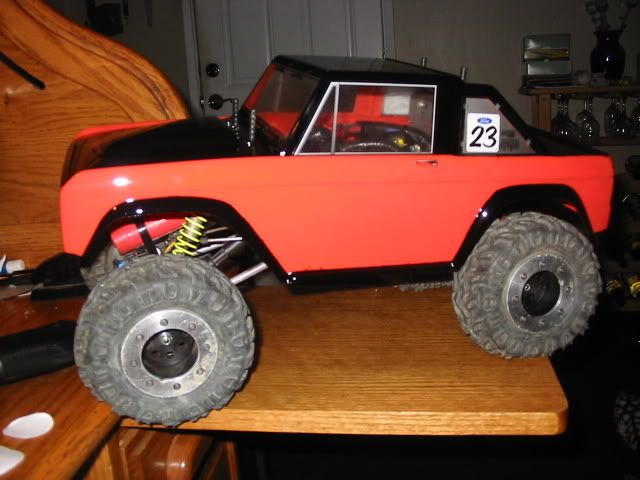 F-100 body...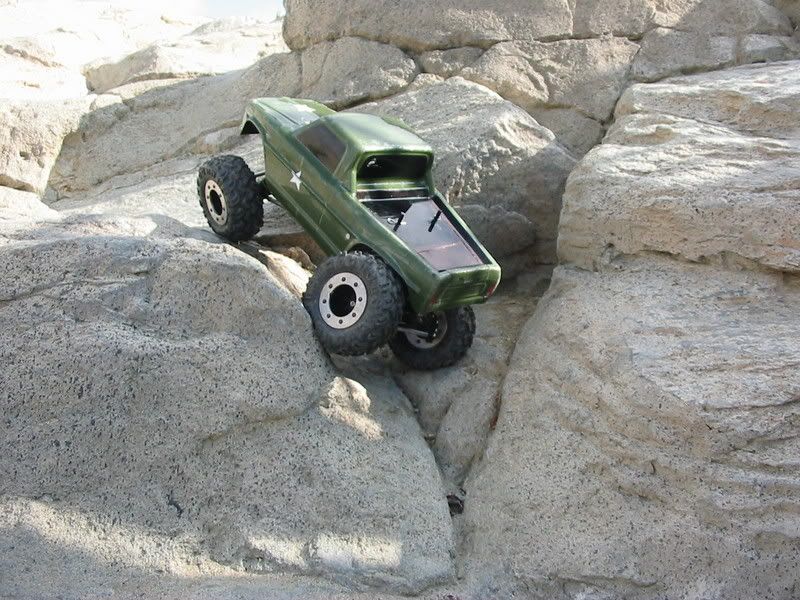 Link to the build up...
http://www.rccrawler.com/forum/showthread.php?t=42896