was going to be for a 4wheel steering project, but i wont be completing it anymore. the front is set up as hipinion 60 and the rear was going to be a hi9.
i dont have the hi9 housing. never bought it. the front has had the tubes machined already. i ordered them to stock chevy d60 width so stock axles can work in them. the tubes are cut from 3.250dia .500 wall dom. the front has been pressed together for mock up, but has not been welded. you can set it up for drivers or passenger drop. all parts a new, never been run on a vehicle. they have some surface rust from sitting in my shop for a year and from alabama humidity. i have over $7k in this stuff. no internals are included. these are housings only.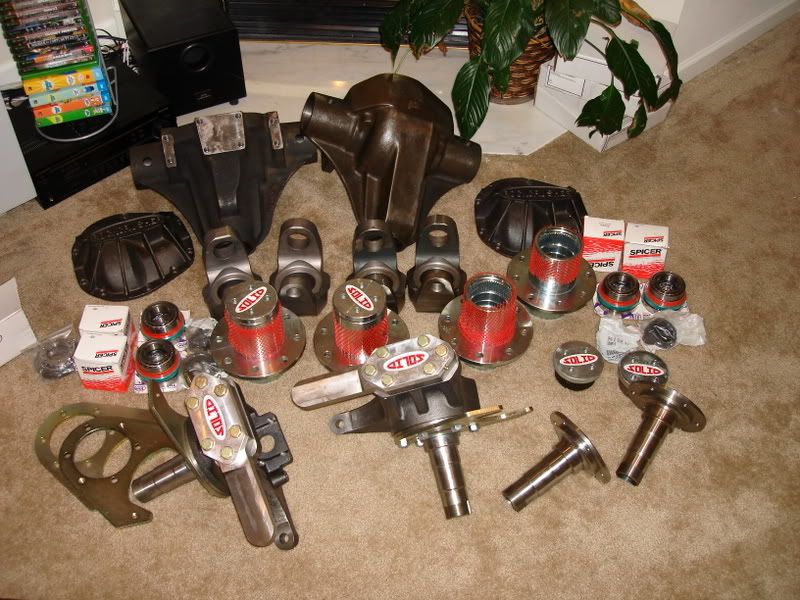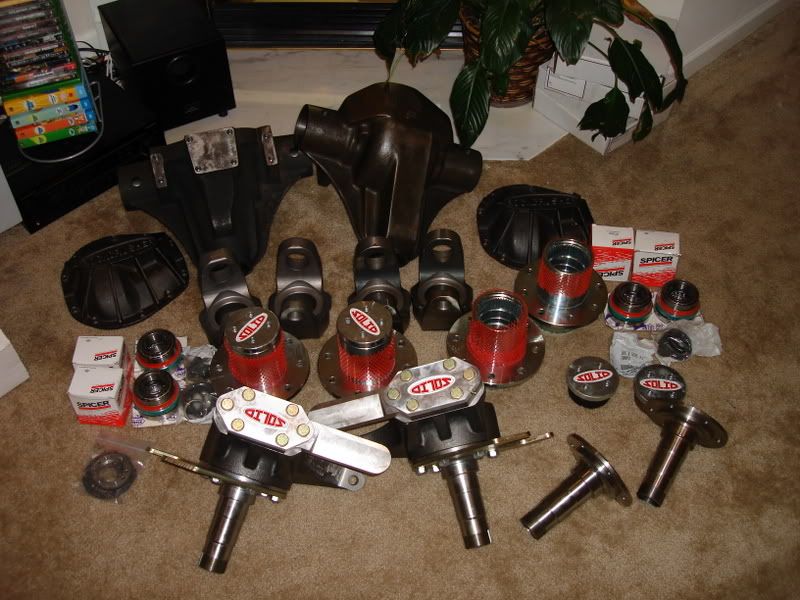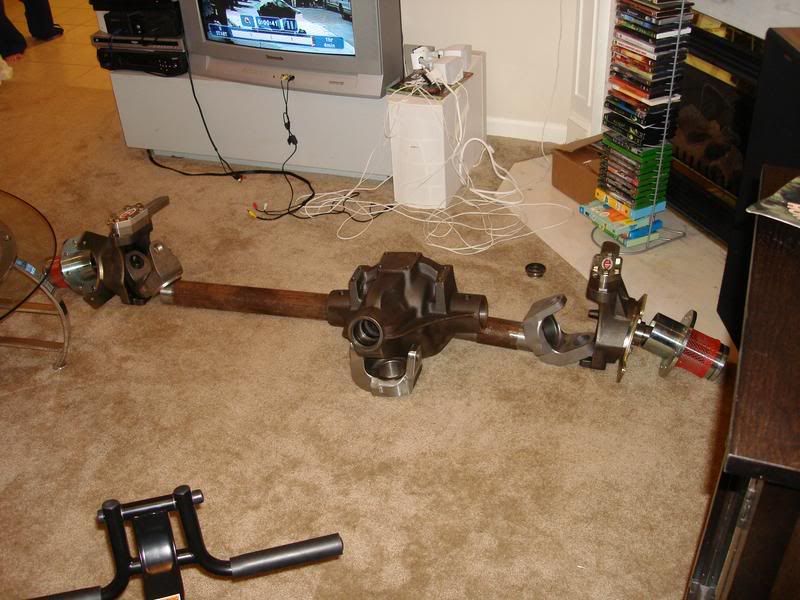 deregard 1 of the front center sections and add another set of arms and knuckles.
i will not part out. i will sell as 2 separate axles.
lokking for $5500 plus shipping for a total package