Some of you may have seen my first ATTEMPTED build
http://www.pirate4x4.com/forum/showthread.php?t=600780&highlight=vw
Lets just say I have learned plenty over the past few years. Alot has happened since I started that build. so I scrapped the chassis and I am putting the drivetrain in my daily driver IFS truck. My clutch was worn to shit, and someone wanted to buy my 3.0, so this weekend I am taking on the task of getting this thing at least welded up and hopefully wired to run (everything but plumbing and charge piping).
Read through the TDI FAQ for most of the information needed.
http://www.pirate4x4.com/forum/showthread.php?t=776335
Here are the parts
-1994 Pickup
-TDI from a 2001 Jetta (ALH)
-W56
-Marlin HD clutch
-dual cases
-2 inch body lift (I had no choice)
-Intercooler (240sx)
-2.5inch exhaust no cat no muffler
-Tuned ECU
-custom guages
The ECU was sent of to VWMikel of TDIclub.com forum. He eliminated The immobilizer and Tuned the ECU for some more balls along with various other tweaks.
The wiring harness is a stand alone unit needing just +12v and GND to run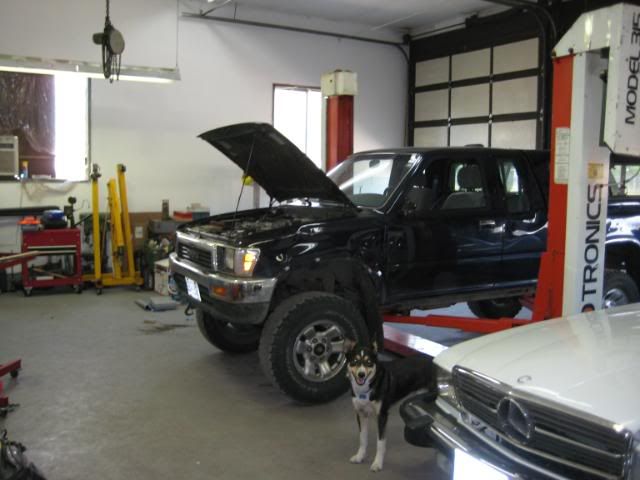 One of the largest issues you will deal with with a swap like this is the oil pan clearance. I tried numerous oil pans but due to my newbieness I ordered the wrong one twice. This was a costly mistake so I decided to use the stock ALH pan. As you will see in later pictures the issues are more at the front of the diff than the rear so different pan would make very little difference. Personally I would suggest spending the time to make a custom steel one to suit your needs. Their is no way in hell I can get this pan off without pulling the engine.
The Vacuum pump on the rear of this engine in particular sticks out the back about 2-3inches more than most other VW engines. Because of this I had to push the drivetrain forward 3in. The steering stabilizer was also a bitch so I will move it out of the way slightly, most of you wont have to deal with this.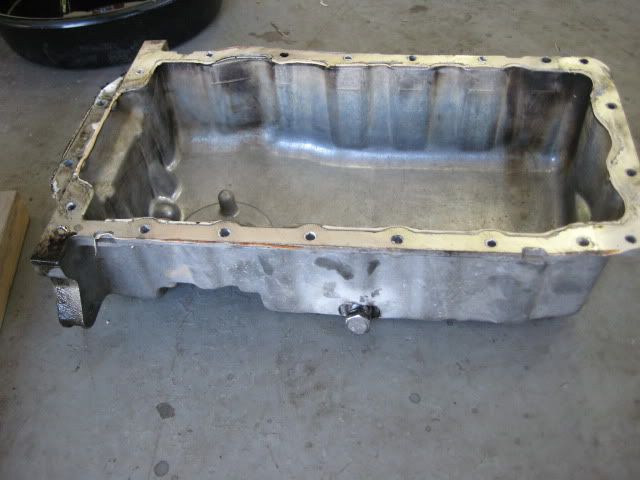 I also had to drill and tap the VW Crank pulley to accept the Toyota PS pulley. I eliminated the AC and the VW PS pump in favor of making a bracket on the passenger side for the Toyota pump. I then used a 730mm belt.