Here's my first post, hope you enjoy it.
so, to make a unique exo cage, one needs a unique tool. since i don't want to spend 1200 + dollars on a 3 roll bender, i decided to build one
we looked at what was on the market, 1100 plus shipping and exchange.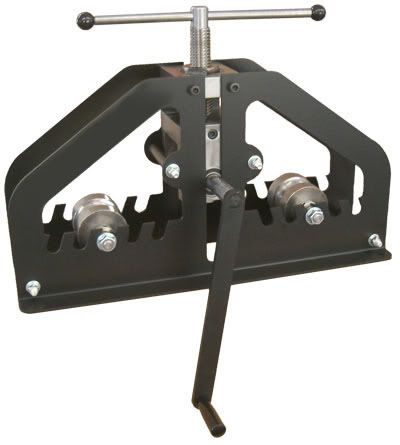 but they make nice long radius bends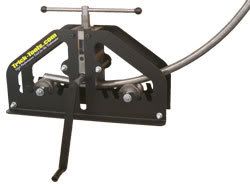 Me and Lane sat down one night and came up with a CAD drawing, we sourced out a water jet, and this is what came out of it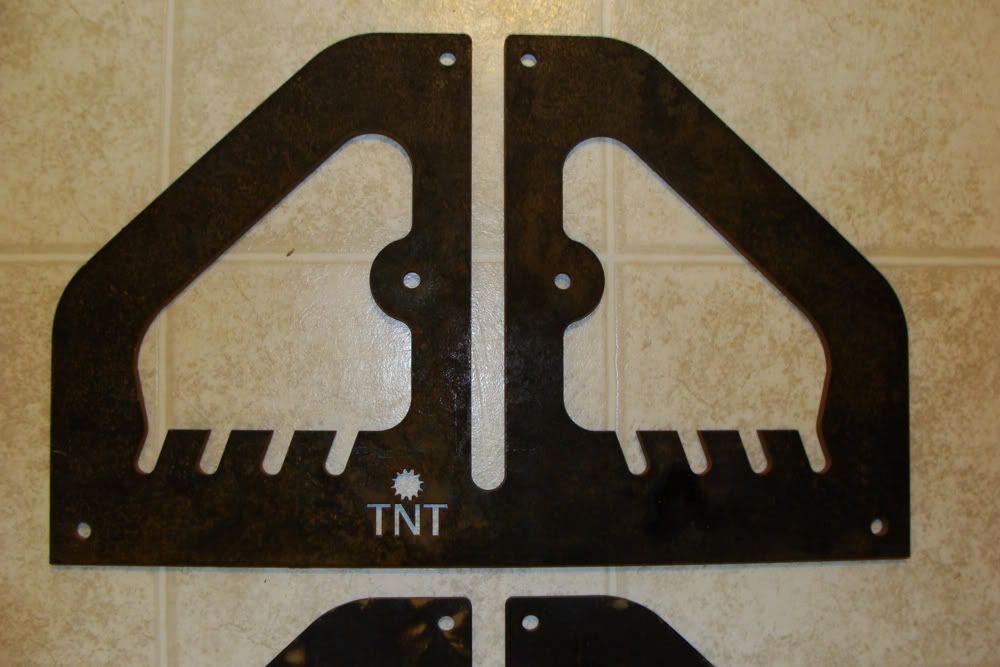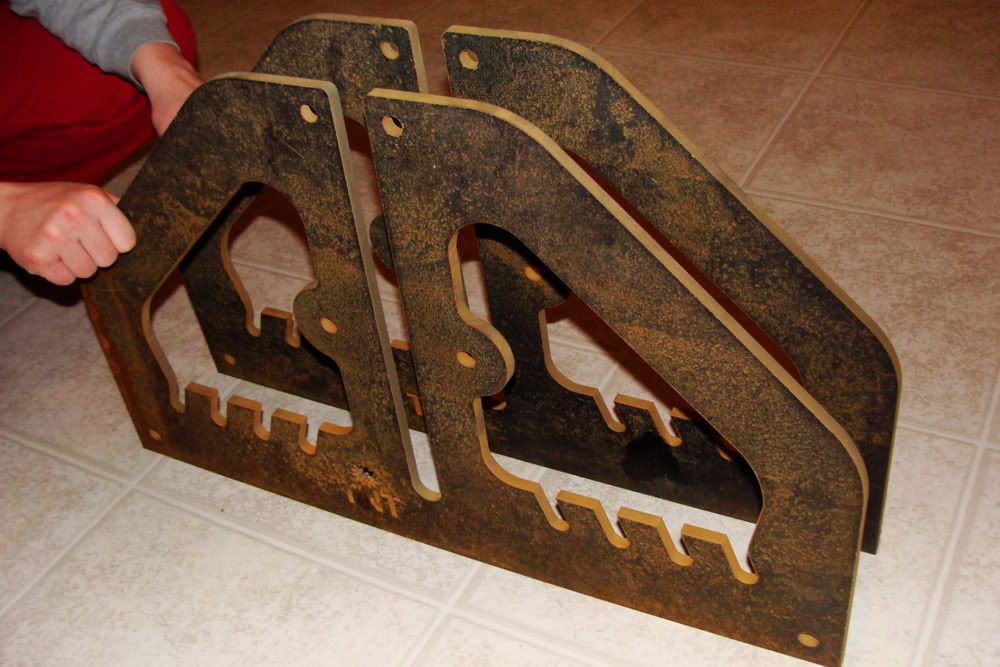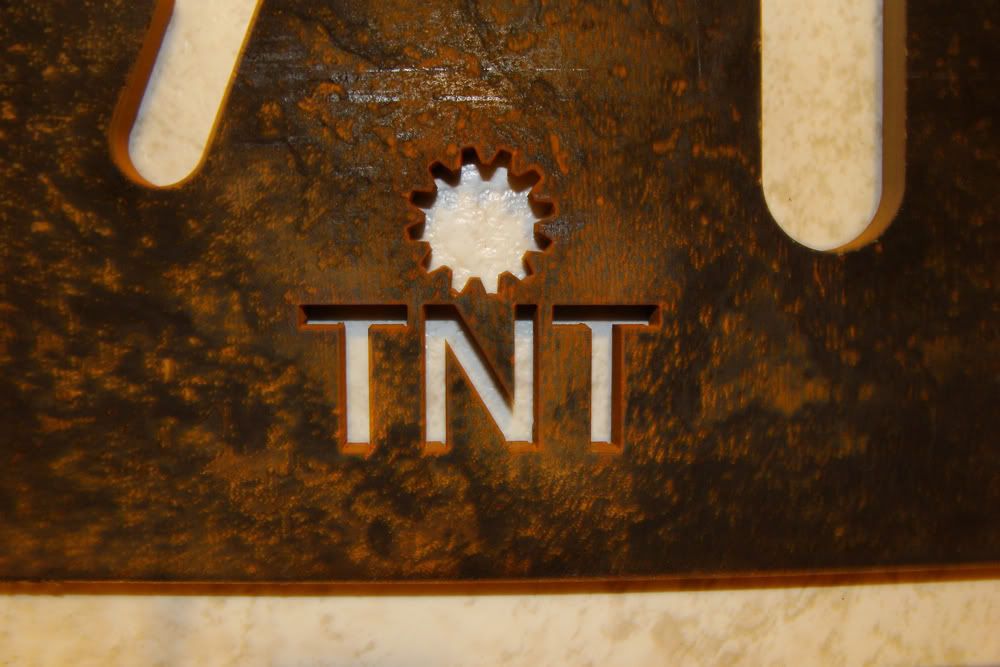 steel shmeel, this is what i have, it may not look like much but hopefully after tonight we will have machined some roller dies from it. This material is available from Johnston industrial plastics, it's called nylatron GSM, a moly impregnated nylon which is super dense, self lubricating (not wet though) and wear resistant. the guy on the phone said i may not need a bushing for the thru bolt, although i will use bearings. a set of steel dies 400+ canadian, 1 foot of 4" dia. nylatron 60 bucks. here are some links
RADIUS CALCULATOR
http://www.handymath.com/cgi-bin/rad2.cgi?submit=Entry
NYLATRON SPECS
http://www.jmjprofile.com/PlasticMaterialSpecs2.htm#nylatronSpecs
Johnston Plastics
http://www.johnstonplastics.com/