Discussion Starter
•
#1
•
Hello all. I've been on Pirate for a while, but haven't posted much. I know enough to keep my mouth shut when I don't know what the hell I am talking about, and not to ask questions that can be easily answered by doing a quick search. I wasnt sure if I should put this in the hardcore section or not, cus Im a newbie and my skilz suck ass. But it is not everyday you see 40 year old jeeps cut in half. :flipoff2:
About me and my build…
33, married 10 years to my hot as hell wife (you can ask all you like but no TOGTFO), 4 kids (ages 11, 8, 4, and almost 2) and a 6 year old boxer. I had a 99 TJ that I bought new, put a lift and 35's on, took to Moab a bunch of times, and kept till my family outgrew it.
I went a year without a jeep, and got the itch to get another one. I found a '69 Jeepster Commando that was completely rusted out for $800 (which was way too much) and decided it would be a good project.
Fast forward a few years and a few kids later, the Jeepster project has only been taken apart, nothing seems to be going back together. I was getting discouraged, and found another one for sale, that was 95% complete. The guy building it was in the mortgage business and needed some money quick. I picked it up for a good deal, finished it up and started enjoying my hobby. We went to Silverton CO last summer with the Jeepster Commando Club of America and had a blast.
Last year, I found a bone stock '70 Jeepster convertible that had no rust on it, other that a bit of surface rust. I couldn't pass it up, so I picked it up and added it to the collection.
Here is a link to my build on the JCCA with lots more detail of getting to where I am now. If anyone needs Jeepster questions answered, here is a virtually flame free site. There are a lot of great guys on this site.
http://jeepstercommandoclub.com/forum/viewtopic.php?f=9&t=8732
My plan for this build is to make a 4 door duh! Main reason is to be able to fit my whole family in one Jeepster.
SBC 305/700r4/np241 with future plans of 383 stroker or a 5.3 vortec.
Waggy D44 front with Chevy spindles, Ford hubs and rotors, aprox 60 inches WMS to WMS, open carrier, 4.11 or 4.56 gears.
Scout D44 rear aprox 60 inches WMS to WMS, lock rite locker, 4.11 or 4.56 gears.
SOA lift with stock springs for now.
35 inch MTR's.
Why not just run the whole thing on a chevy frame? axles too wide and too heavy for mostly road use, some wheeling. And because I already have all the stuff to put this be-yatch together.
Ok, enough blah blah blahing… On to the pics…
Here are my 2 Jeepster that work.
Here is a photo shopped look at my 4 door
This is where I started on Saturday...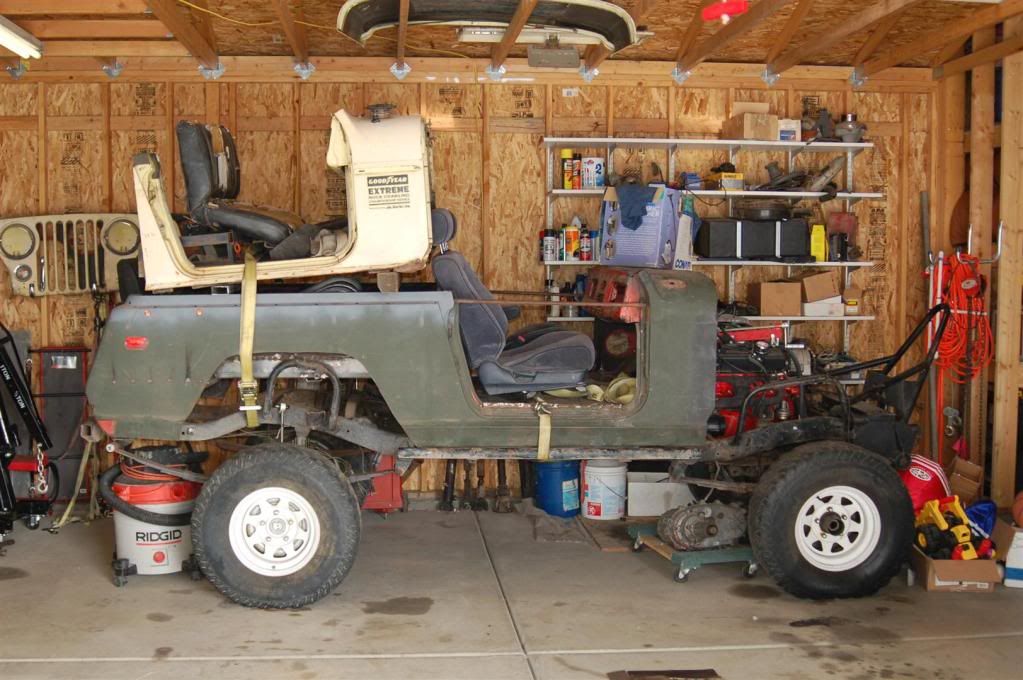 Here is how you move a tub by yourself... well half of a tub...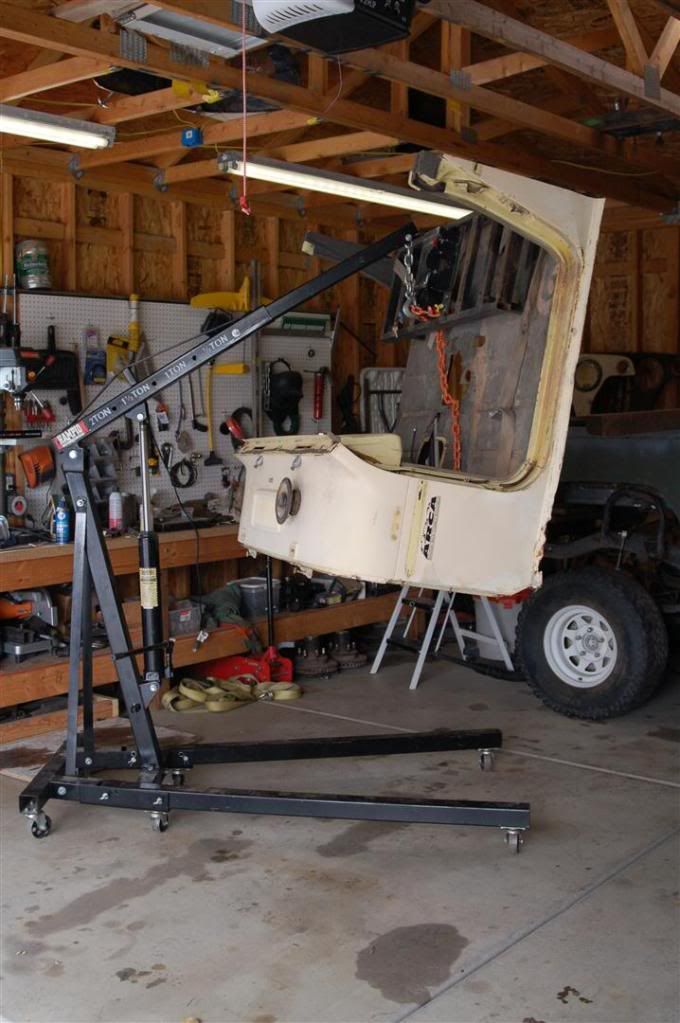 I put this on some HF (harbor freight) furniture rollers... easier to move...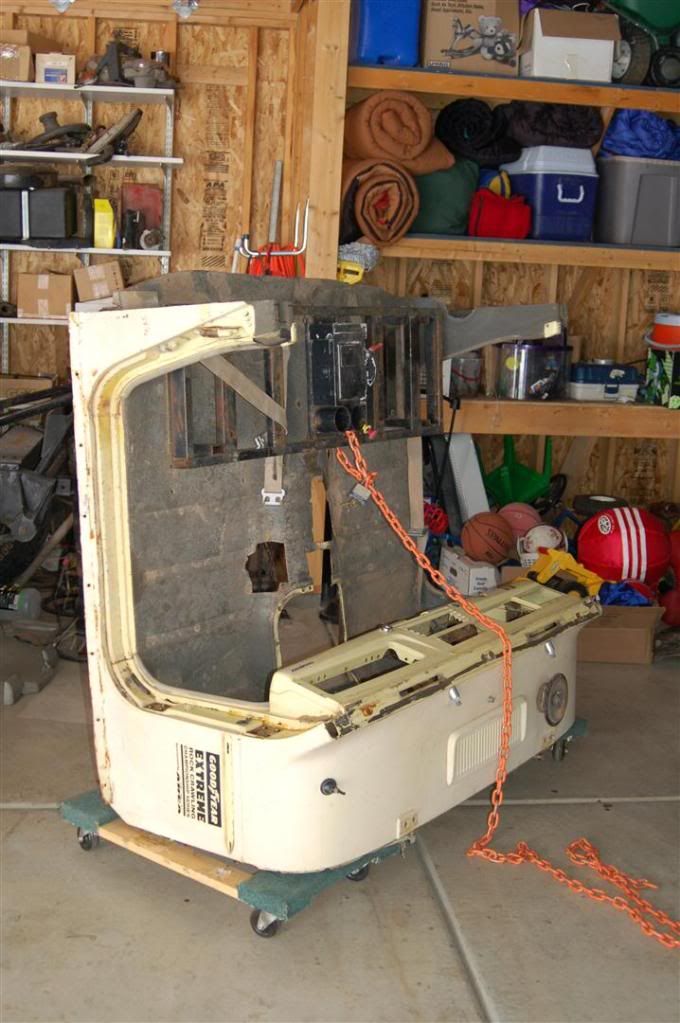 I decided to try and keep the overall length down by bobbing the bed. I started with the body, and will build the frame to match. Snapped a couple of chalk lines...