Discussion Starter
•
#1
•
Quick background
Building my first truck, 1937 Dodge cab(body) on a custom built frame all kinds of new stuff under it.
I am a newbie when it comes to building trucks so I am stumbling my way through this. Hopefully have something fun to drive at the other end. So please excuse my dumb question.
I am at the point of setting up my Tri 4 link and I am running the calculator to make sure I have all my mounting locations correct.
Below is what I have come up with.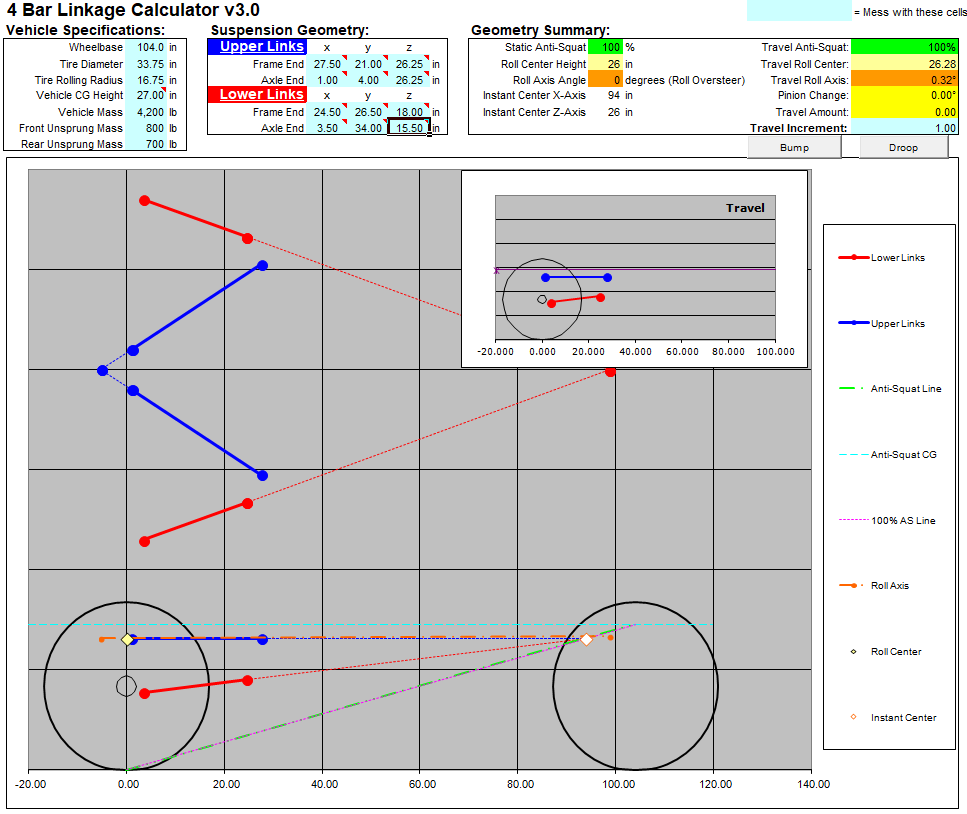 My question is when I go through the travel of the rear using the calculator the pinion angle changes,
UpTravel

DownTravel

I assume this is normal? again please excuse the newb.
Will this setup work? This is all based on measurements and mounting locations I can use.
Thanks for the help.
Scott