Actcually they are 305/70R16, but they measure 33x12.5. Less than 4000 miles, most of that on pavement. Only 3 or 4 trail runs. Rotated the spare in so wear is even on all 5. Wheels have 4.5" backspace and a little rock rash. I'm near Boise Idaho. Prefer not to ship. 4wheel parts has the tires at $208 ea, and the wheels are around $50 ea. All 5 wheels and tires, $600.
edit: forgot bolt pattern, these are 6 lug wheels, chevy, toy, nissan etc.
Most of the 4000 miles were put on the tires when they were on the wagon.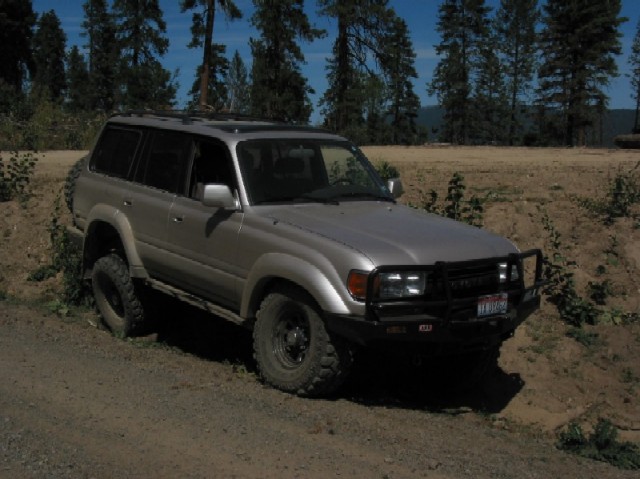 Trail runs on my FJ40.