Discussion Starter
•
#1
•
so im removing the dana 35 out of my jeep and installing a 1996 ford explorer8.8 axle into my jeep with a somwhat custom 4 link system. im also going to install comp corners and tubed ft fenders
arb, and master install kit from complete off road
4:56, and dif cover from 4x4 group buy
emergency brake kit, yoke, spring pads, and lower control arms mounts from M.O.R.E
i whent down to rubicon express and bought RM23000 ~ TRI-LINK LEFT UPPER C/A MOUNT RM23005 ~ TRI-LINK RIGHT UPPER C/A MOUNT
i then whent to roughtuffspecialties and bout there med weight truss, 2 long 90* truss tabs and 2 small 90* truss tabs
1 x TJ Tube Fender Kit (SFW-50013) Additional Options Add Micro LED's
1 x TJ Comp Cut Corner Guards (SFW-30015) Additional Options Add 4" Round LED's from. from sniper fabworks.
i still need to buy brake pads, parking brake shoes, brake disc hardware kit rear, brake caliper kit, brake line kit, t hose and a 03 rubicon proportioning valve... i think....:smokin:
what it looked lik in the begining
heres what i have so far
i tacked the inner truss, in place need to take over to friends house so i can get a 220 weld on that truss. when its all welded up it will a fully boxed in truss 3/8" steel and 1/4" steel.
what it will look like when all done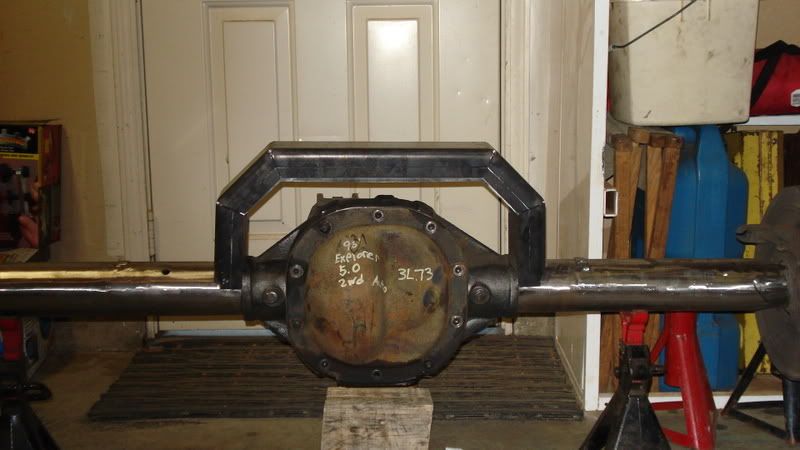 nothing else to do till later so i took the fender flars off
when the parts come in i will keep posting the progress