$5,900.00
Specs:
1981 CJ-7 tub on CJ-8 frame
96 Vortec 4.3 Liter
700R4 Tranny
Dana 300 Twin-sticked Transfer case
Dana 44 front and rear axles
Stretched wheel base to 108"
Axles
Front: Scout 44 w/ Dodge outers and drive flanges, 4.56:1 gears, welded, Solid Axle diff cover.
Full hydraulic steering w/ single ended ram, 1-1/4" .250 wall DOM w/ one ton TREs.
Rear: Scout 44, 4.56:1 gears, Spooled, Solid Axle diff cover.
Suspension:
Front = SOA w/ YJ springs, Rock Solid shackle hanger.
Rear = Custom triangulated 4-link w/ ¾" heims, all less than 4-months old.
Tires and Wheels:
37x14x15 Irocs (75% or better tread) on 15x10 wheels w/ DIY beadlock kit (never leaked one pound of air). Beadlocks are fully welded on the front, strap welded on the back, and have the nuts tacked on.
Protection:
Custom roll cage welded to frame in 6 points, tube fenders, rock sliders w/ tube step, Bucket front seats w/ 5 point harnesses for both passenger and driver.
Recovery:
8500LB winch, roller fairlead, in cab winch controls, 4 D-rings, (2 front, 2 rear, of course)
Luxuries:
CD, CB, Factory rear seat, soft doors, custom safari top, bikini top, modified wind jammer.
I bought this jeep thinking it was what I wanted, and it was, but like most of you know once you get the itch it's hard not to want to go BIG. So I'm selling it. My family is growing, and I'm ready to part with this rig, and step up to a buggy.
All in all a great toy. Jeep has wheeled Clayton, Cass, SMORR, Disney, etc. Jeep was built for 4's and 5's and will hold up.
Jeep is located in N.W. Arkansas
$5900.00
Before new 4-link and diff covers.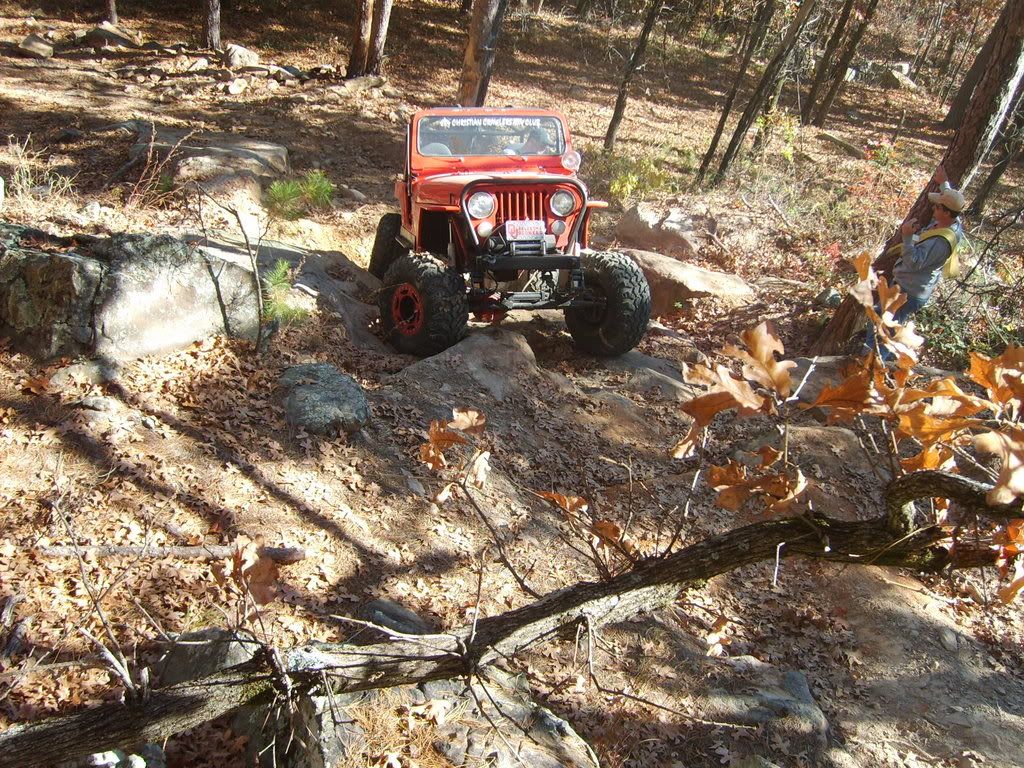 After new 4-link and diff covers.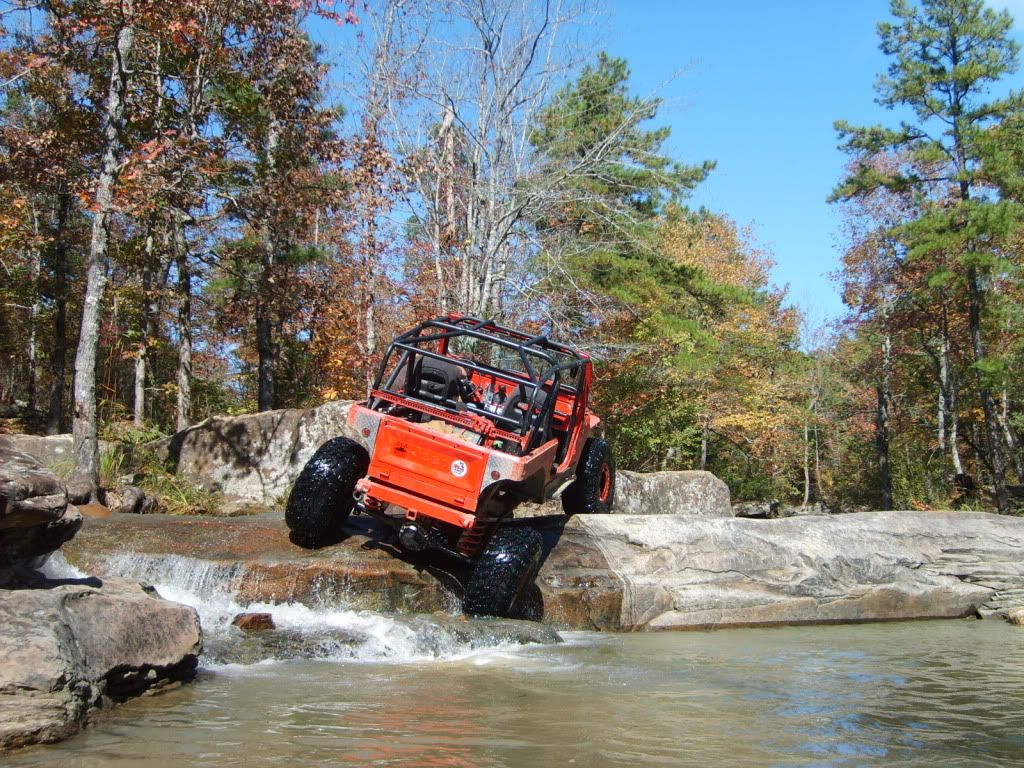 Short video in Clayton on Green Mamba.
http://sharing.theflip.com/session/e9f6379bdb8f591a52afa7c86f94410b/video/27691631