Discussion Starter
·
#1
·
I think I may have set a record for slowest build up on this project. Now that I am seeing the light at the end of the tunnel I thought I'd start a thread.
I picked up this truck about 2 years ago. Bought it for $1000 sight unseen with no way to get it from California to Nebraska. Luckily my dad volunteered to go out and drive it back. Turns out almost every fluid leaked, but it made it back.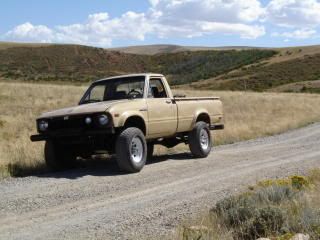 It's an '81 longbed. I spent the next 6 months trying to get all the paperwork ironed out, getting the title transfered and getting the truck licensed. Really, it took 6 months. Turns out the guy I bought it from bought it at a lein sale and decided to sell the truck when it failed emissions, so he had never titled it in his name. It required a ton of phone calls and correspondence with the California DMV, but I eventually got it worked out.
Plans included a 5" lift, lockers, 5.29's, crossover and 36's to start.
Bunch more to come, but work is interrupting.