82 Shortbed Build
Where to start. Just a warning this is going to be an extremely slow build. Budget is depleted and just got back from Iraq so spending time with the family.
Base Truck:
1982 Toyota Pickup 4x4 Shortbed
I guess we can start off with the plans for the truck.
Own:
4" All Pro springs
36x13.5x17 Iroks Bias
17x9 Cragar soft 8's with 2" BS
Trail Gear Histeer Kit
TG Dual Case Kit
5.29's
ARB for the front
Spool for the rear
ARB Compressor Kit
Full Gussets for the front
Diff Armor
New Spring Hangars all the way around
Rock Sliders
All Pro Internal Cage Kit
etc....
Here is what I started with in Oct of 2006
While on leave I decided that I would throw my suspension on. Seemed like a good idea at the time but proved to be a pain in the ass and had to enlist the help of my brothers to finish the job.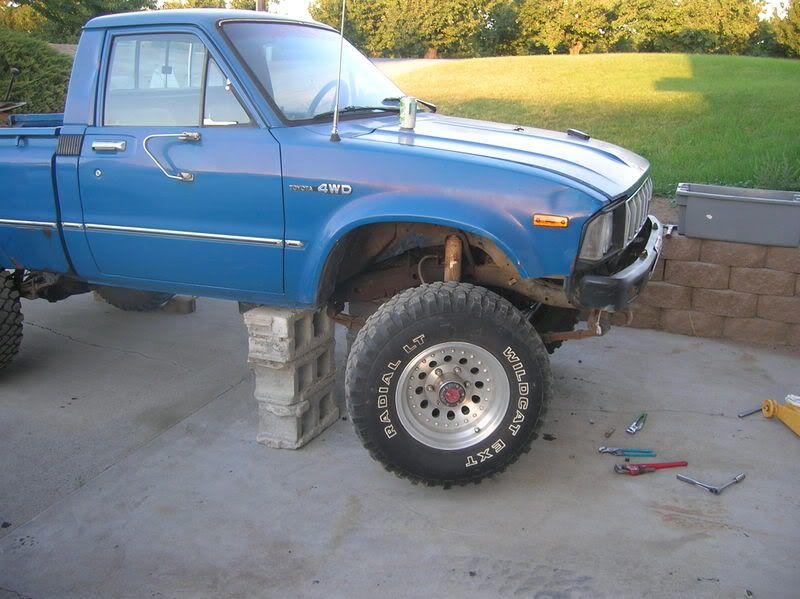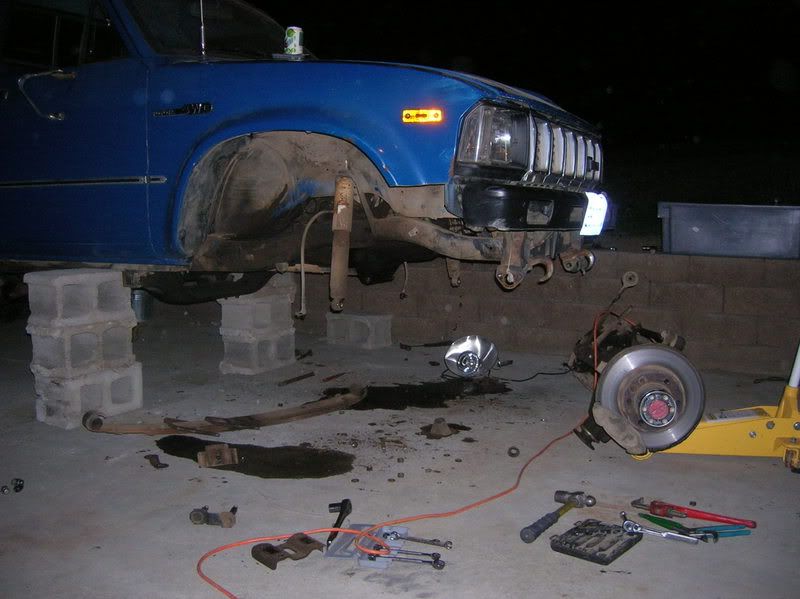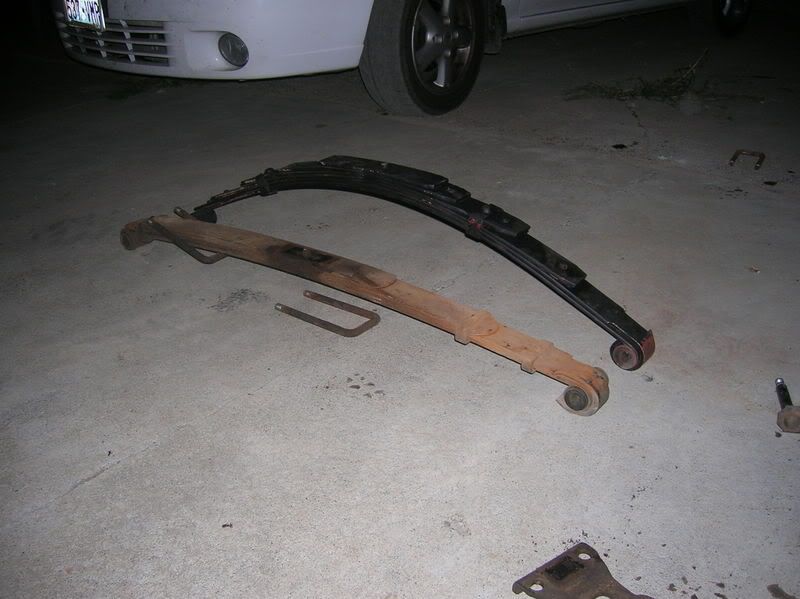 This is after completing the rear lift. No pics of that process.. Nothing spectacular anyways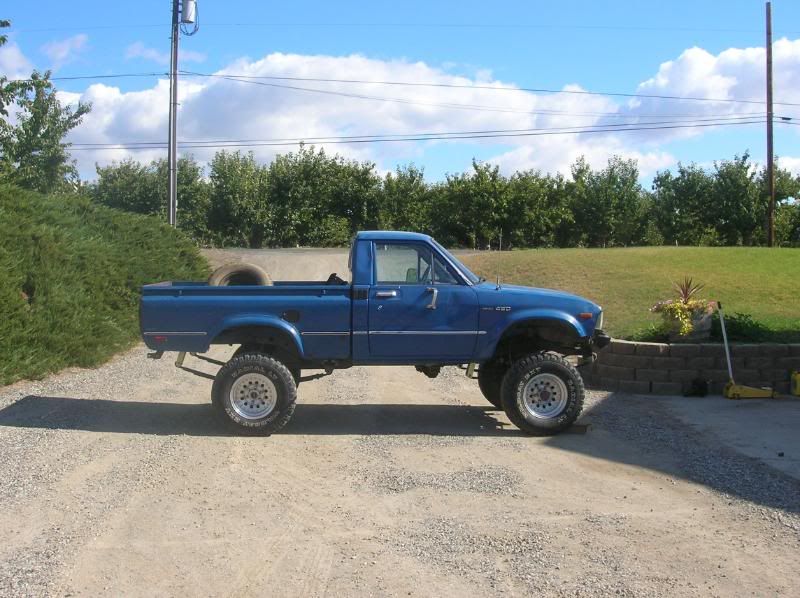 Well now that I'm home the build has progressed immensly! Just seems like my motivation has tripled since I dragged this beast back up to my house. Decided that I needed to get my wheels and tires mounted and throw them on the truck to see how it will be sitting. Glad I got my hands on a set of 2 inch lift blocks to level it out untill the front end settles a little bit.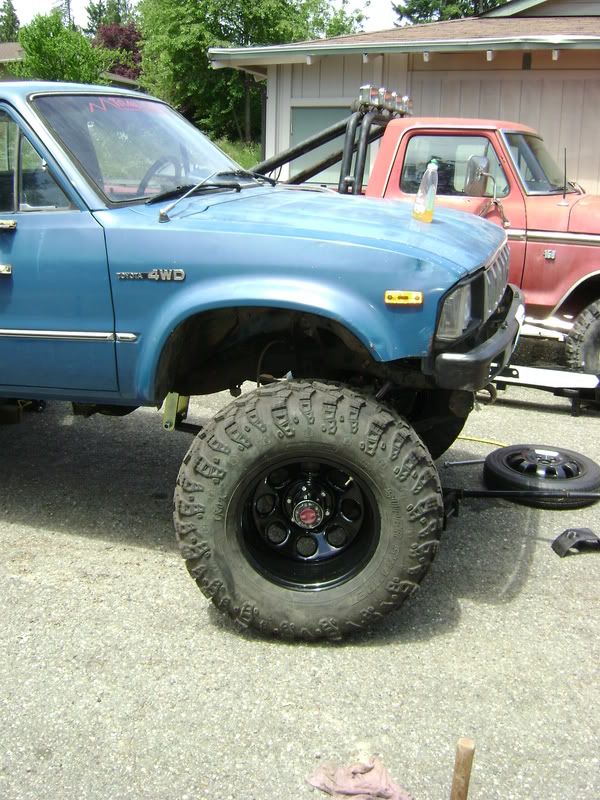 Here I am standing next to it to kind of give it a little bit if size. I'm 510"
I mocked up a half door from a set of spare doors I had.