Discussion Starter
·
#1
·
I just rebuilt a SFA driveshaft CV out of an '85 truck and am a little puzzled on the centering ball. After I got it all back together, it rotates smooth as butter but when trying to flex the joint back to in-line, there is a bind. If you work the shaft towards center (in-line) while rotating it, it will center no problem and not bind, but I can't remember if this is how it operated before taking it apart.
I used the Matsuba UJ236 joints from Jesse so I know I have the good stuff on the joints themselves, so I don't think the problem is in the u-joints.
What I'm questioning is the centering ball. I also tore down an IFS CV at the same time and it has needle bearings in the centering ball, just like it says on the 4x4wire writeup (shown in this picture:
http://www.4x4wire.com/toyota/tech/cvmod/ANGLE2.jpg
) but I am 99% positive that my SFA center ball did not have needles. Can anyone verify this? Or anyone that has some knowledge on the subject suggest anything else that might be causing the bind?
I never had any needles fall out during tear down, and I took a couple pictures but you can't see into the ball well enough to tell: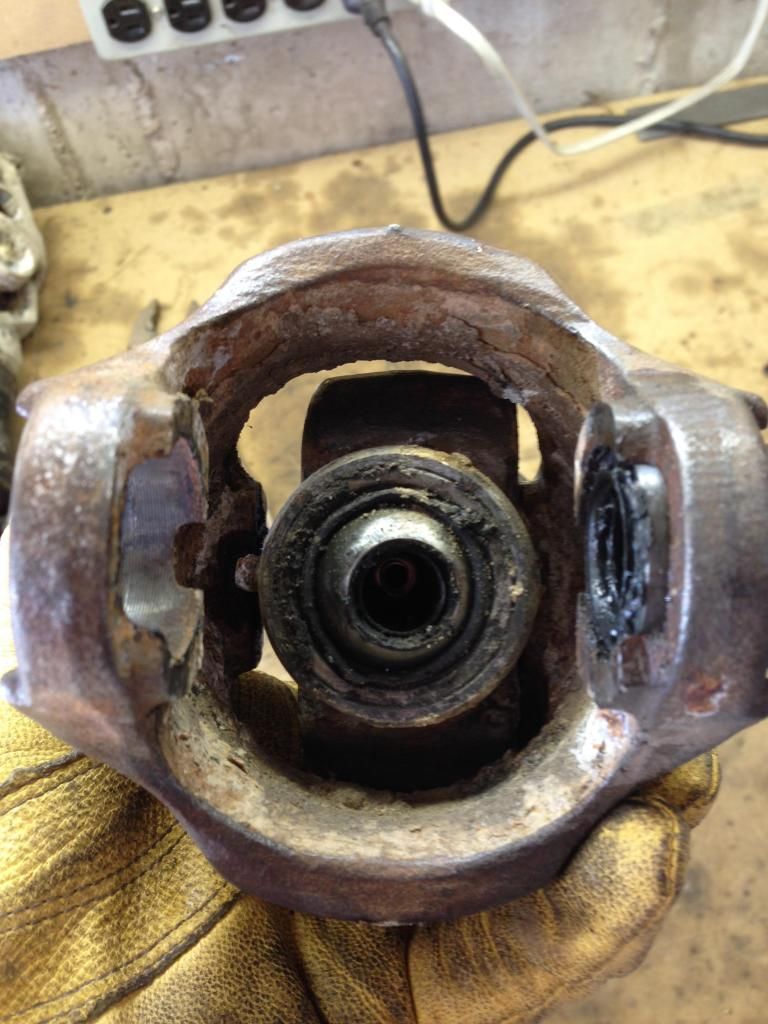 Pin: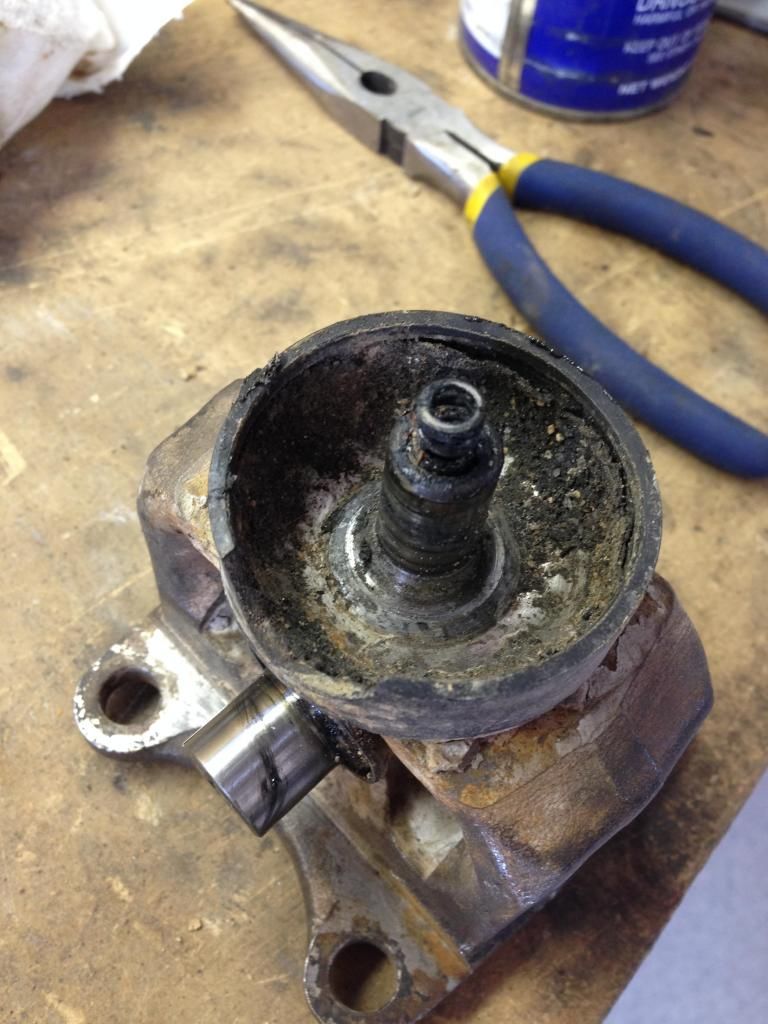 And a few more for identification purposes: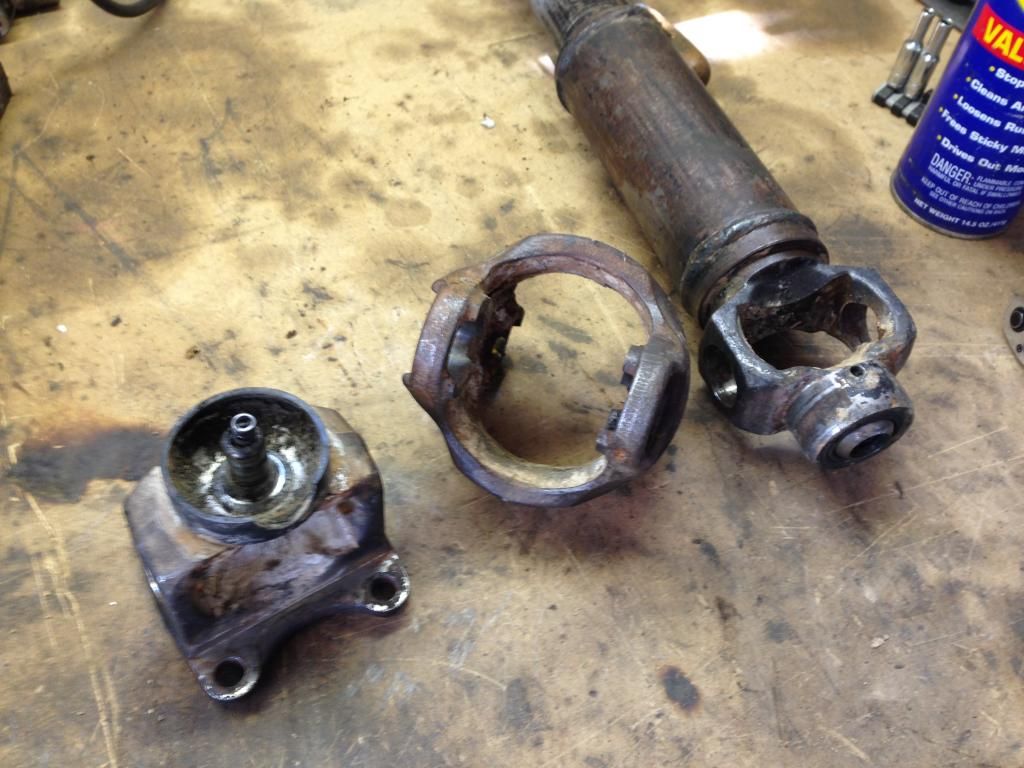 And this one because it's shiny :smokin: