Well, it was my parts truck. (ill get pics up soon)
EDIT:
THESE ARE OLDER PICS, THE FRONT CLIP HAS BEEN REMOVED (but for a good price, ill let it go...
)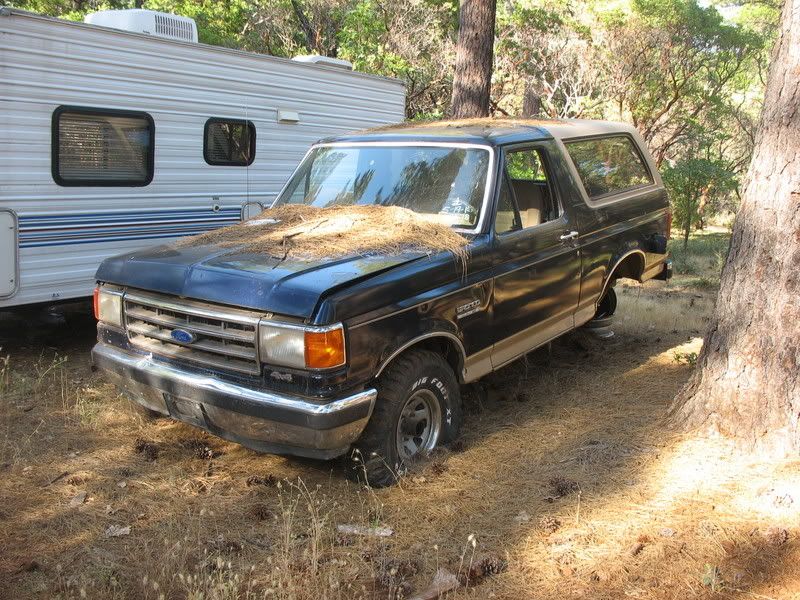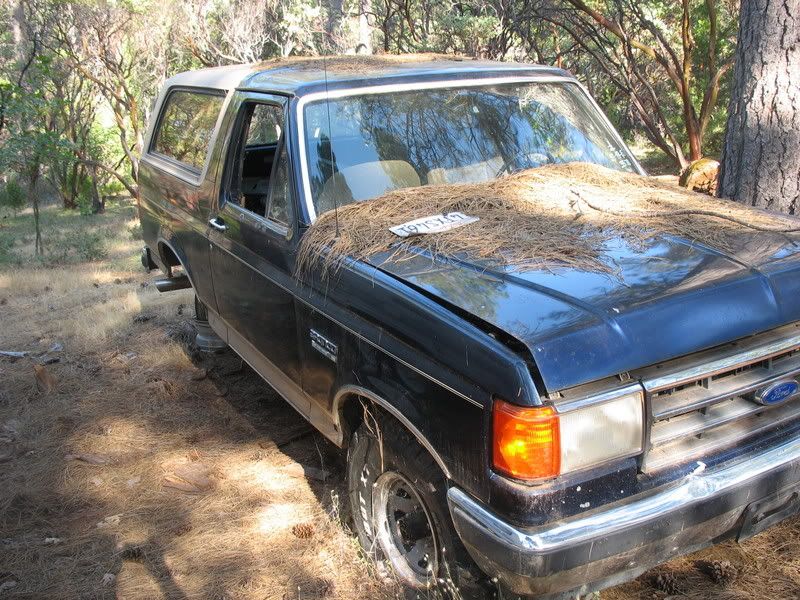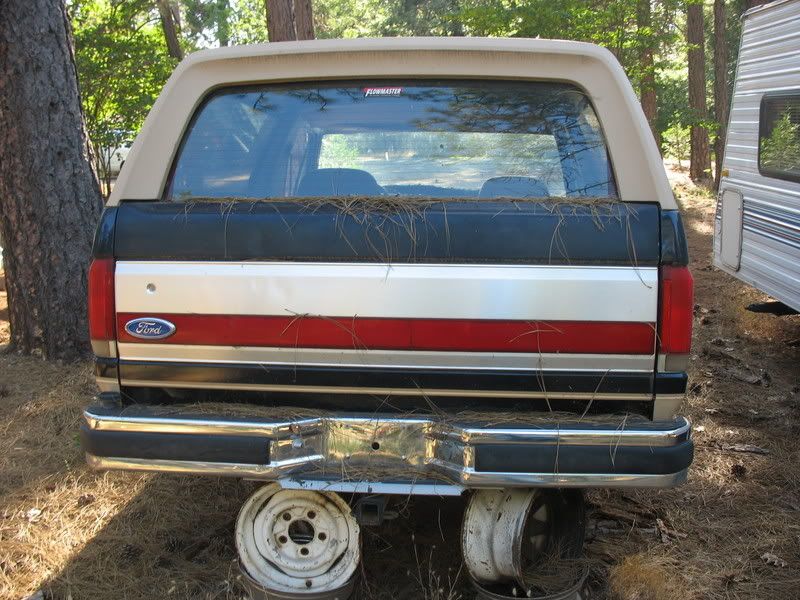 It does NOT include: (everything else is around...)
Front fenders
Hood
Doors
Grille
Engine
Tranny
Rear Axle
Some dash shit...
As it says, its free. I need it gone. Its in whitmore CA, really cant ship, move or push it.
Bring a trailer, get scrap, get parts, just take the damn thing off my brothers house. It has a nice body, nice shell, iffy interior, and lots of extra ford crap in it. The TTB is under it, but no internals (they are inside the bronco).
COME GET IT!
530-356-7650
Adam. Thats my cell number, call me anytime - its always on.
Anyone?