Discussion Starter
•
#1
•
Hey guys. Im new here and new to Land Rovers. Finally got my hands on a RRC after selling my pre-runner truck. Its a 95 in decent shape. I was hoping to get a 95 because of the updates. I got a pretty good deal on the truck. I lucked out and found a classic that had a good base to start with. Rust is pretty minimal. Motor and tranny have had a recent over haul.
This is what came with the RRC.
OME Shocks
3" Springs
Equipe Trailing Arms
Radius Arms (not sure brand)
Steering Stabilizer OME
HD Upgraded Steering/panhard (not sure brand)
ARB Bumper
X9 Winch Synthetic Line
Stainless Brake Lines
Borla Exhaust
New 285/75/16 (33"s) Mud Rovers
LT230
Disco Conversion Drive Shafts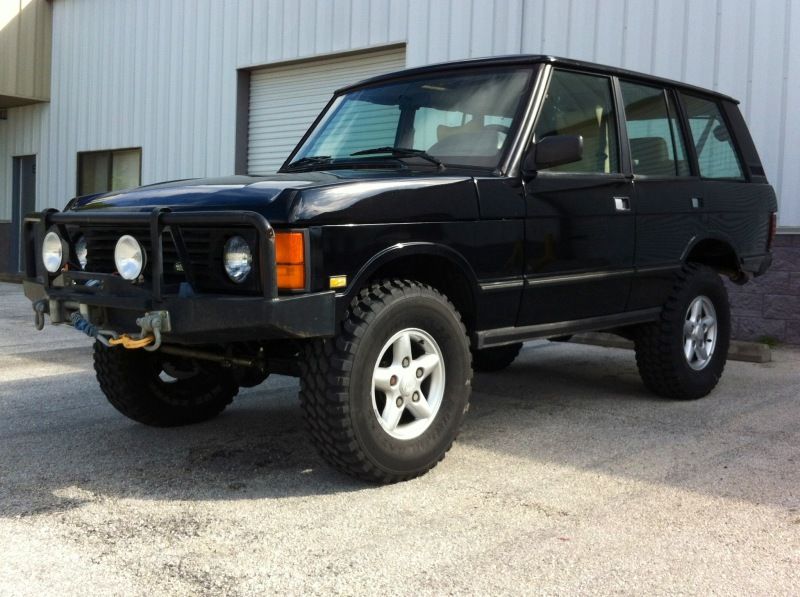 I have big pans for this rig. I need to fix a few things first. Im going to build some stainless bradded oil/tranny cooler lines as one of them is weeping and is making a mess. Not really interested in catching on fire ether. I also think my PS lines may be leaking. I have some broken interior plastic pieces, drivers rear view mirror that the lens is cracked, rear view mirror has a oil'y thing going inside the glass, drivers passenger window is off the track, and rear window shocks are blown out. Once i fix all that stuff its on to the build. Im not one for buying parts unless i have too. Not to be cheap i just like making my own parts.
Once i fix the above (all are driving me crazy) its on to the fun part. In the immediate future i plan on building tube front and rear bumpers. Tube fenders and rock rails. Id like to lift it about 2" more and 35"s. I like add a roof rack, but it wont fit in my garage if i lift it more and 35"s. So ill probably make a Jeep style swinging tire carrier. I can't wait to get started!