Discussion Starter
·
#1
·
This build-up is a little bold given the fact that I have no history of modifying offroad vehicles past bolting aftermarket parts onto a couple of daily drivers: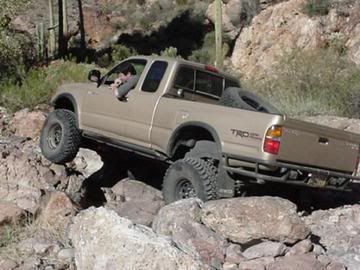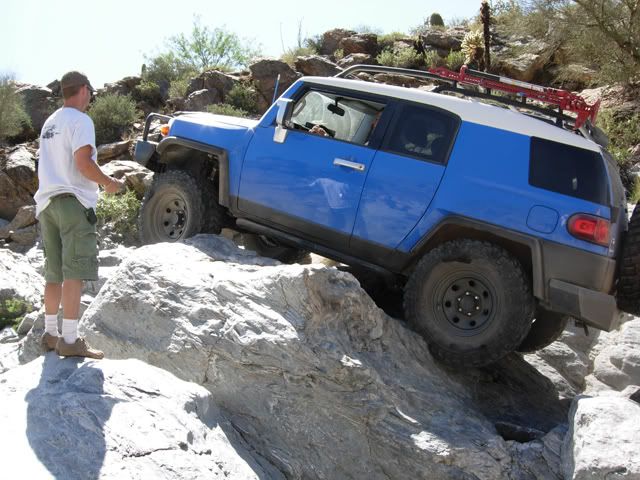 ... but one has to start somewhere.
A daily-driver 4x4 is not enough offroad vehicle to take advantage of the huge resource of rocky trails here in Arizona. I needed something more.
My original plan was to dig up some almost dead Toyota mini truck, upsize the tires and upgrade the springs, shocks and birfields. Then get a tube bender and figure out how to make a cage.
I have no experience bending tube, but I can do some welding.
While looking for the right mini truck, I bumbled across a mostly-dead FJ40 and it appealed to me... so I snatched it up for $2700. It's a '69, and it appears to have been in AZ for the vast majority of it's life. The frame was almost perfectly rust free and there weren't any major body flaws other than some rust in the floor on the driver's side foot well. However, it wasn't well cared for and otherwise looked like a beater.
The engine was running, and when I bought it, I drove it home: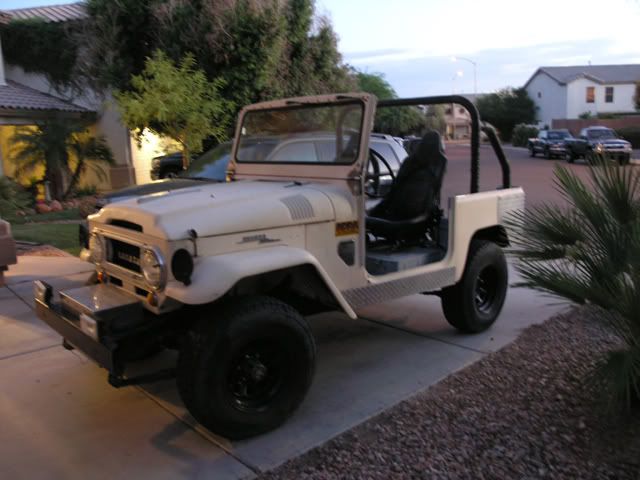 The initial plan was to go spring-over and upsize the tires. I planned to tear down the F engine and rebuild it. I was going to cage it and then be done.
Then I started reading about engine swapping.
Then I started learning about 1-ton axles.
Then I started finding out about the limitations of the stock transfer case...
The project mushroomed rapidly.
I'm grateful for the resource of Pirate4x4, because theres a wealth of raw information here as well as some GREAT jump-off points for further investigation. I've learned a few things that are directly being used in my own project, but more importantly, I've seen how so many peoples' projects evolve through multiple re-designs and re-builds. I realized that there's only so much homework I can do before I have to just build something and tweak it till it works.
I began to tear it down in November.