So, I put some 4.7 gears in My single, forward shift, T-case yesterday. I've worked on lots of New Process cases but never a toyota case, so I actually read the directions..........that was My downfall.
When you read the directions, You dont really watch what's going on because You're depending on the step by step directions to guide You, plus looking at the cool pictures.
So I clearanced the case for the new oversized gear. I fit the gear in place and all looked good
I also clearanced the shift fork/dog for Low gear, just like the pictures tell You to do.
I put the whole thing back together, and thats when I found out that as soon as I put the case in low gear on the bench, that it locked up.
So, of course I just added some more force to fix the problem
. Well, when I did that it would make a shitty noise and then would jump out of low gear. WTF.
I pull the whole thing apart to trace the problem down. And now for the stupid part.
The directions say to clearance the low gear shift fork down, but they dont tell You to grind the roll pin for that fork down, or dont drive it all the way home. Because if You dont shorten that roll pin or do drive it down all the way........Guess what?
It then hits the fawkin new oversized gear and locks Your Shit Up!
This is the pin in question after shortening it.
In low gear, after the fix.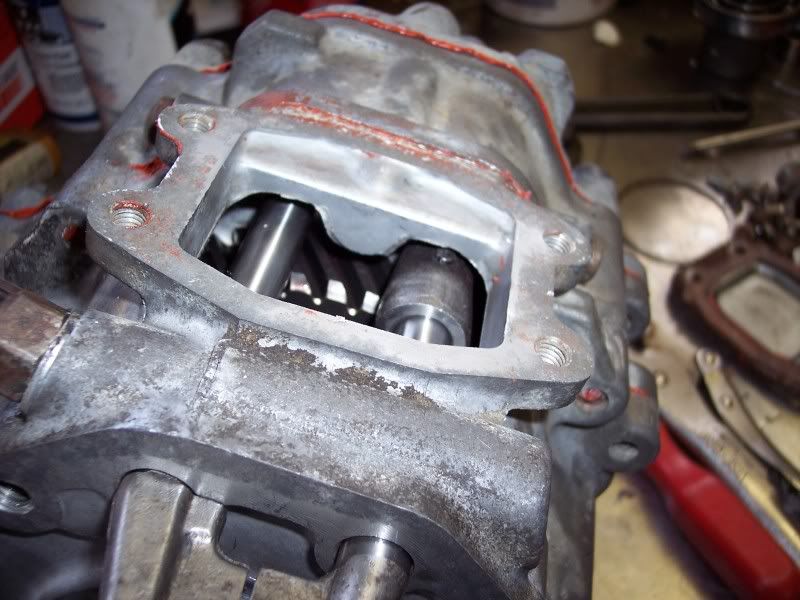 I hope this helps some other Noob, do it right the First time.
Kiwi