Discussion Starter
·
#1
·
I was just going to put my Longfield IFS hub gears in, and got to thinking that I had a few different hubs around and wanted to compare them. I had personally used a Samurai cap on a Toyota body, so I new that much was similar. How much more is similar, and what is different? What would it take to run the Samurai parts on a Toyota axle?
I am sure a lot of us suspect that they are very similar, but I have never seen a documented Samurai to Toyota conversion.. I even searched :flipoff2: and found some info
http://www.pirate4x4.com/forum/showthread.php?t=472148&highlight=hubs
but nothing really definitive
Left to right, straight axle Toyota hubs (30 spline), IFS Toyota hubs (27 spline), and Samurai hubs (22 spline)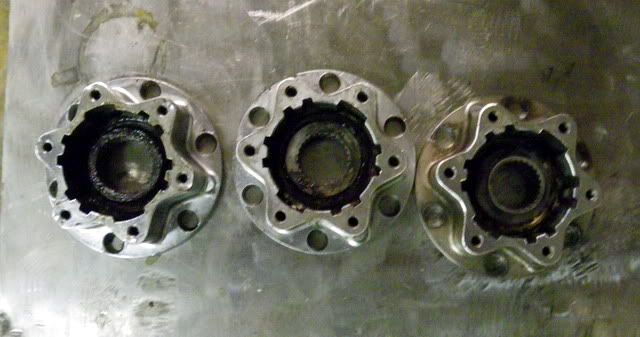 The IFS hub offsets the gear to the outside, hence the 'conversion' gear from Bobby Long. I didn't measure, but the difference is obvious. The Samurai and Toyota bodies appear the same.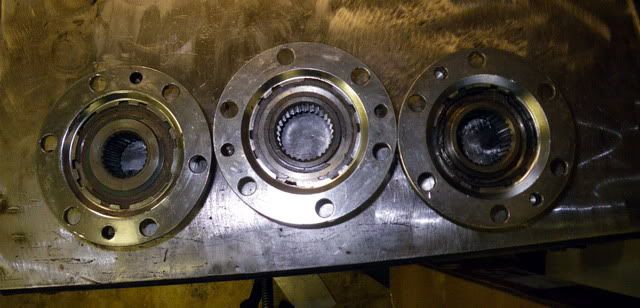 And hub gears left to right: Longfield IFS conversion gear, Toyota gear, IFS gear, and Samurai gear