I started this buildup about around 6 months ago and this is my first major build. I have pretty much learned as I progressed with the project and I am getting the final stages of it now.
My jeep was on a RE short arm kit with 37's and it had gotten to point that I need long arms, stronger front axle and more wheelbase so I made the big jump and sold everything from under my Jeep and started to built it up. Here are some before pictures:
The new specs are:
Ford 79' HP 60 front with 5.13's and a full case detroit
3 link front with panhard and 4 link rear
14 bolt rear with 5.13's and welded with disc brakes
39.5x14x17 IROKS on H2 wheels
Wheelbase 106"
Here is the HP60 after I got it and got the wire wheel to it: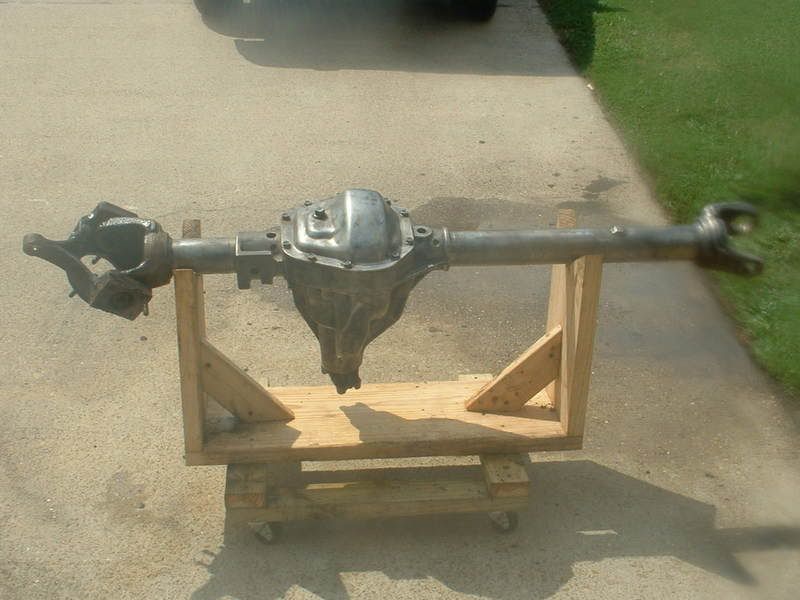 Here is the 14bolt that I got ready to go: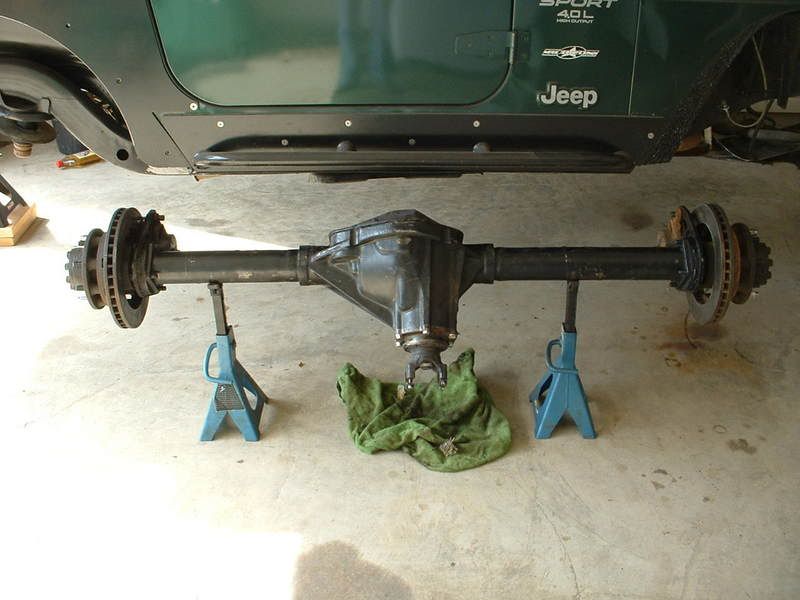 I got both axles in the forsale section on here.
I had my buddy setup the gears and the detroit in the 60 and then replaced all of the bearings and kingpins so everything was new. I then got the jeep stripped down and sold everything from under it: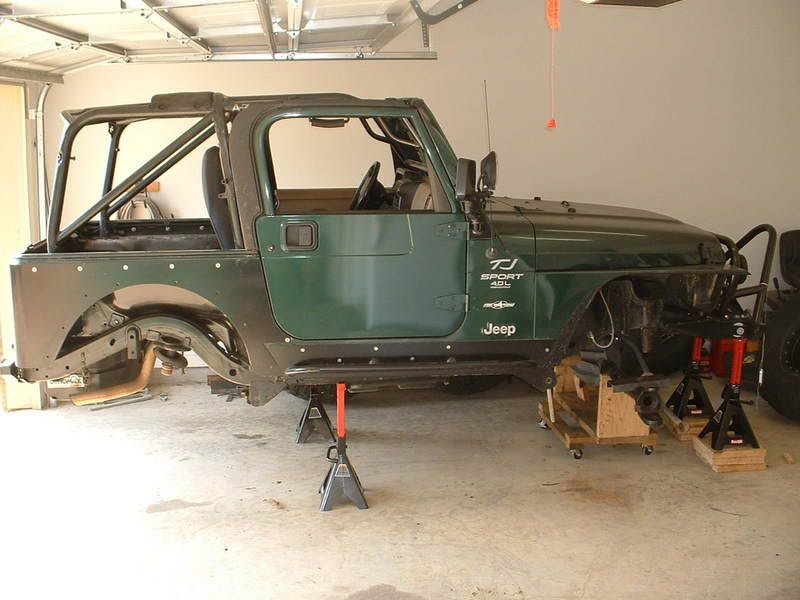 I am a cheap bastard so I pretty much made all of my brackets and tabs for the project which took alot of time and alot of cutoff wheels but it was worth saving that extra $1 or $2. :flipoff2: