Discussion Starter
·
#1
·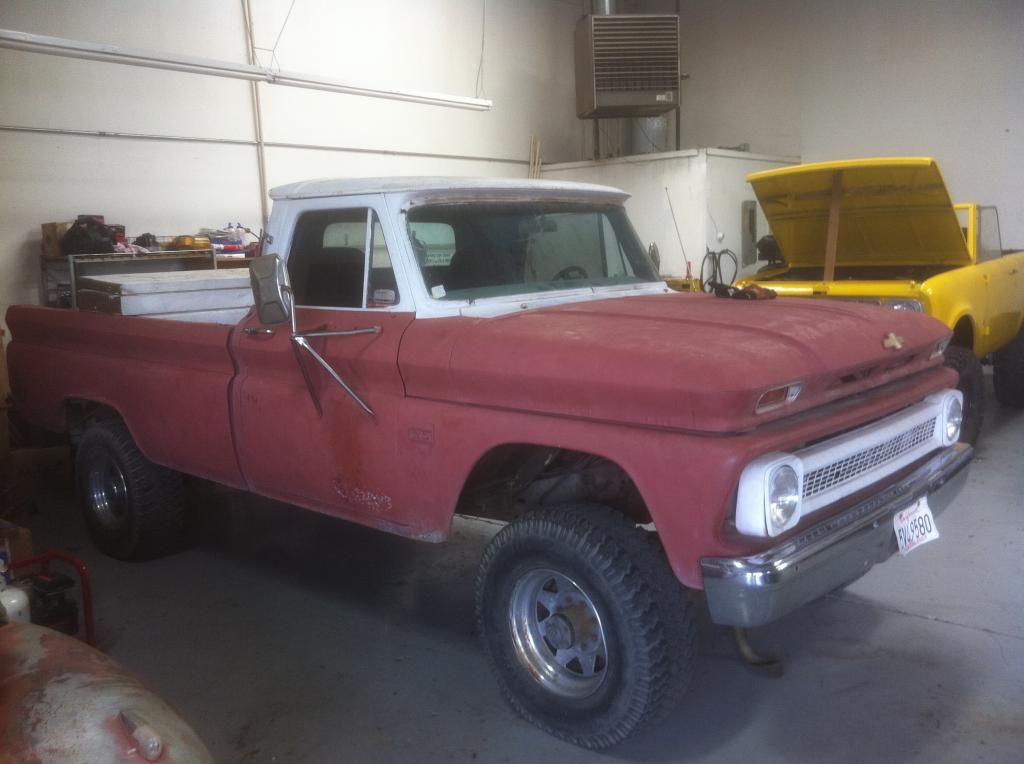 1966 K20. originally eaton / closed knuckle dana 44. 6 cylinder, 4 spd, divorced tcase.
My buddy bought the truck for $800 originally with a 350, th400 2wd and no transfer case. I built him a nice 383. 3800 in parts and machine work. We got it in and running a couple years ago. He picked up a parts truck, 78 K20 with an 8lug d44/14 bolt 3.73 open. 350, th400 np203 with part time kit. $300 took it home. Trans had like 400 miles on it.
about 4 months ago my buddy called me and asked me if I knew anybody who would buy the trucks. I asked him how much he needed and he said 2500 for everything. I gave him that for it without any haggling. He only put 200 miles on the motor since I built it for him.
The tear down.