Discussion Starter
•
#1
•
So some people have been asking, and I'm starting to get closer to finished so I thought I would finally started a build thread....here are the specs...
1990 Jeep YJ tub...
1995 Mustang Ford 302 HO
NP-435
Np-205
Unimog 404's
16.5 Hummer rims
114 inch wheel base
custom fourlink rear threelink front with panhard
1 1/4 SMC air cylinders with lockouts for the lockers
42 iroks (would go bigger, but I dont want breaky)
and all parts fabbed by yours truely...
I'm sitting about 6500 in as we speak...but looking to be done somewhere around 9000-10000
some pics
Could have flexed more, but i ran out of crane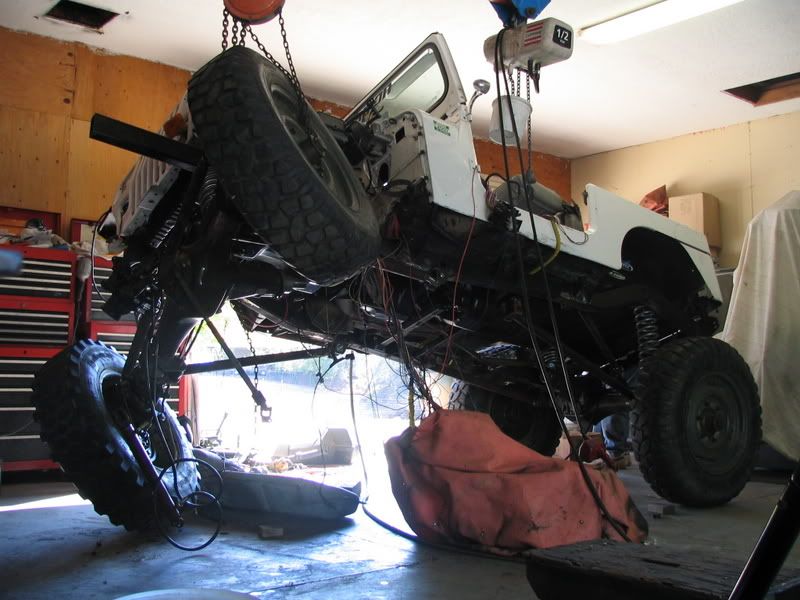 Notice the front buckets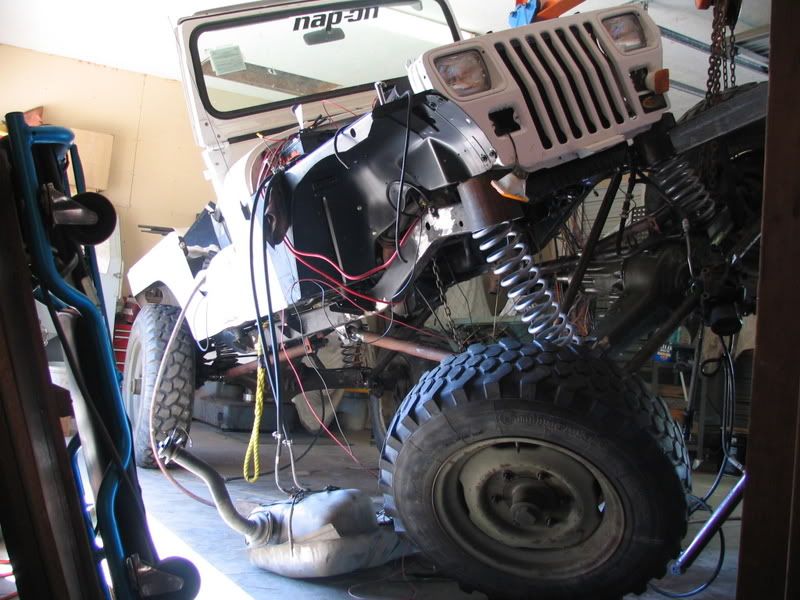 The rear four link
MORE TO COME!!!!!!!!!