Discussion Starter
·
#1
·
Im having Randy at Jimmy's 4x4 build me a Podium Promod rock racer. Its time to retire my old home built Cherokee XJ based buggy for a new lighter smaller chassis. I really wanted to continue building my own and build a from scratch chassis but Im in a temporary housing situation with no shop. Randy kicks out many badass rigs and was my top pic for builders.
The rig will be used for the Arizona trails mostly but we got the itch Judging for WErock and competing in sportsmans class in April. Goals for the rig are to kick ass on the AZ climbs, meet the Werock promod rules and meet the KOH/Ultra4 rules.
Specs:
2011 Jimmy's 4x4 podium promod chassis
1.75in DOM tube 48in wide
110in wheelbase
Twisted customs grand Cherokee hood
LQ4 with LS1 or LS6 intake, estimated 410hp
Th400
Atlas 4 speed
D60 front, alloys, bobby long flanges(pirate give away), upgraded outers, highsteer double ended PSC.
Shaved 14bolt rear
ARBs
Cutting brakes
Trail ready HD 17in beadlocks and 42in Pitbulls for trail riding and plan to get some babby BFGs37s for some race/comps.
My buddie Jeff at Ballistic gave me a partial sponsorship hookup on shocks: Front 14in 2.5in remote reservoir coil-overs and 14in 2.5 three tube bypasses, Rear 16in 2.5 remote reservoir coil-overs and 16in 2.5 three tube bypasses.
The Chassis is about 75% complete.
Randy will be updating the photobucket with build pics.
http://s179.photobucket.com/albums/w309/RODDZOMBIE/2-1st-175 PM-Tucson Dave/
Ballistic 14bolt shave complete.
Twisted Customs Grand Cherokee fiberglass hood mocked up.
Front of chassis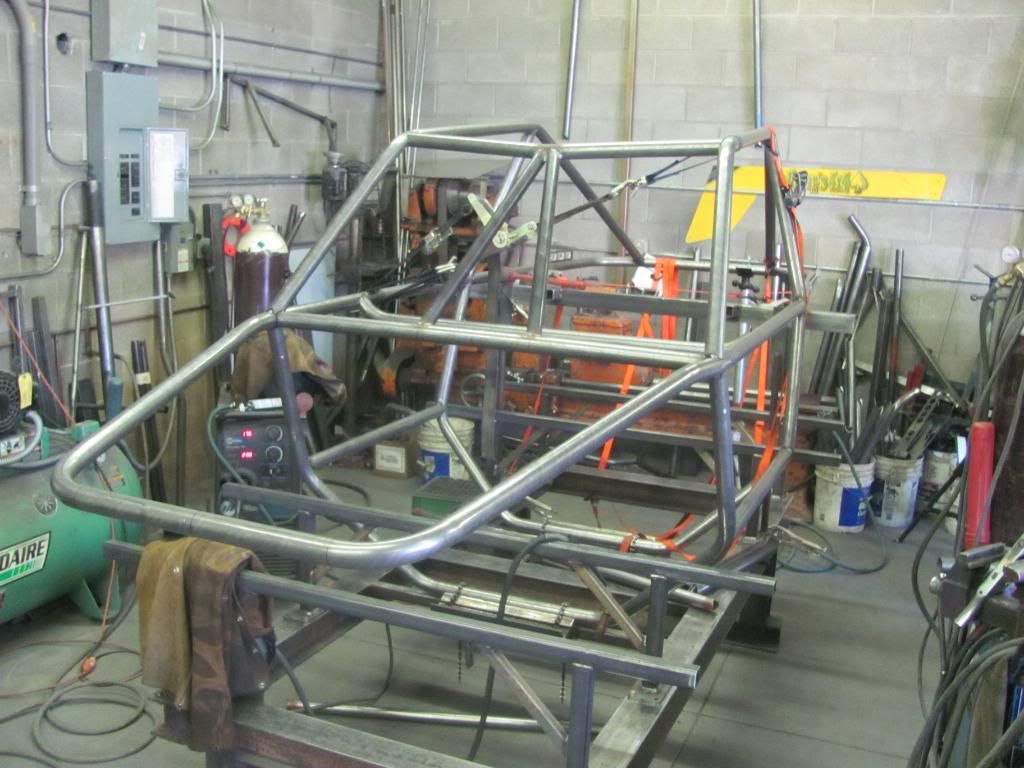 Rear of chassis