Discussion Starter
•
#1
•
First time posting any pics of my work. Be gentle just a novice fab/welding guy.
I grenaded my stock 30+ year old Ford 9 inch center section on Black Sheep Blvd back in early November. I got good service out of the stock case but after 30 years the metal was fatigued enough and finally failed. After careful consideration I decided to repair the damaged 3rd member and sell this axle complete. I am now the proud owner of a Crossed Up Offroad Hex housing: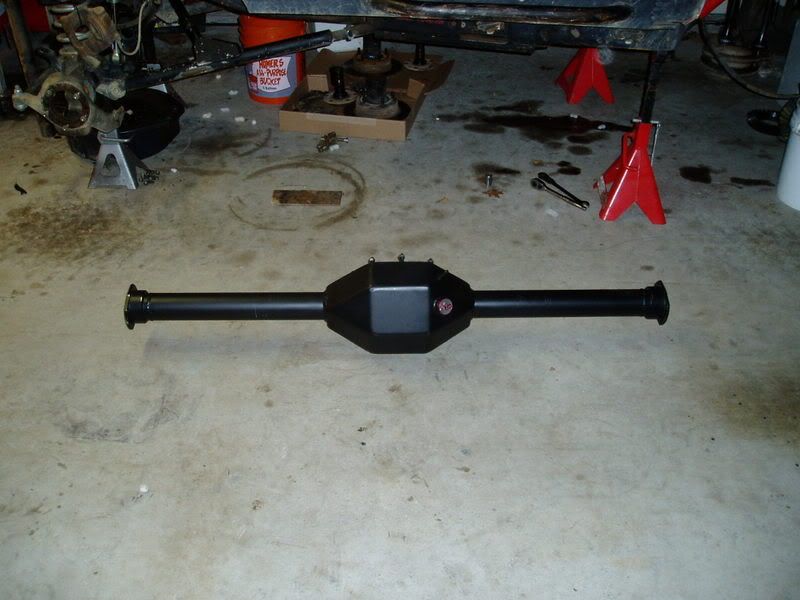 I orginally wanted a Spider 9 housing, but I wanted to purchase one with the bearing cups already attached and basically ready to weld brackets on. Spidertrax only sells the housings bare. After trying to give 2 of Spidertrax's vendors my business and never receiving a return call I went with the Crossed Up housing. Basically the same exact thing as a Spider 9. The only upgrade I made was 3/8 wall axle tubes.
For quite a while I have been wanting to get rid of the RE long arm skidplate. I bought one of the orginal ones that did not have the removable center section. Getting to my tranny and t-case was quite a chore with having to remove the entire suspension to gain access. This seemed like a perfect time to make a new tranny crossmember and removeable skid plate. Here is a shot of where I am on that. The crossmember still needs paint and the skidplate needs finally trimming and paint also.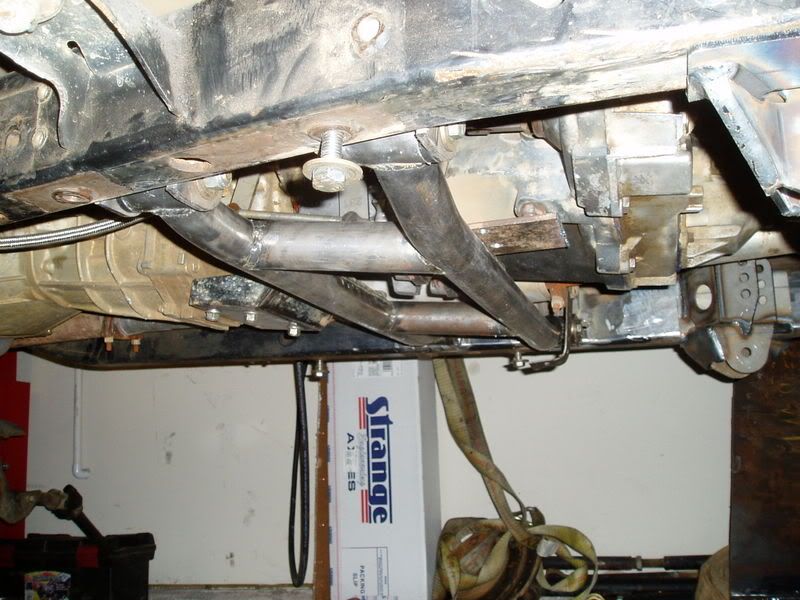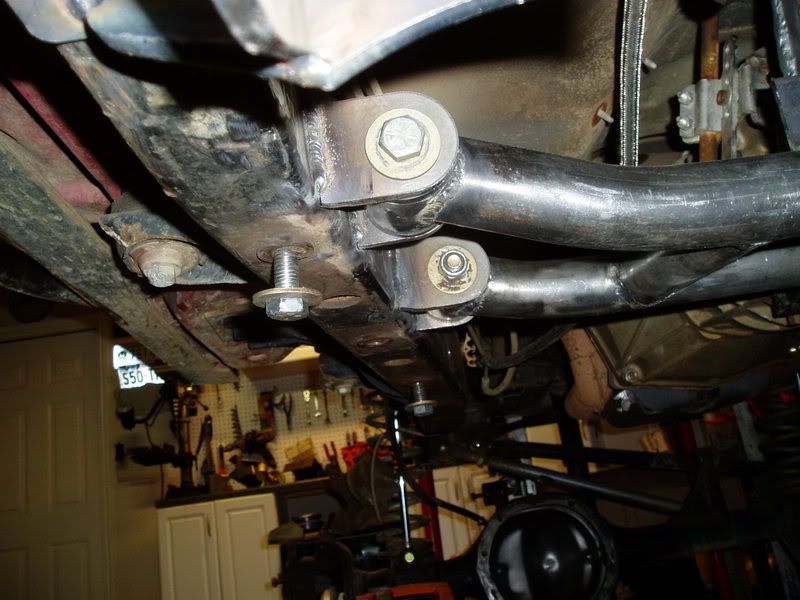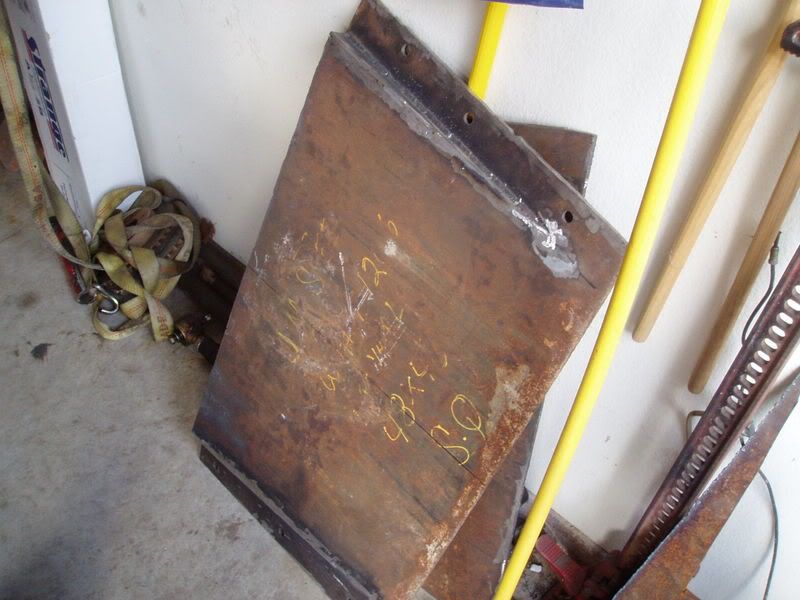 With removing the RE skid I no longer had mounting points for my control arms. I decided on the front 3 link brackets from Poly Performance and the rear 4 link brackets also from Poly with Johnny Joints: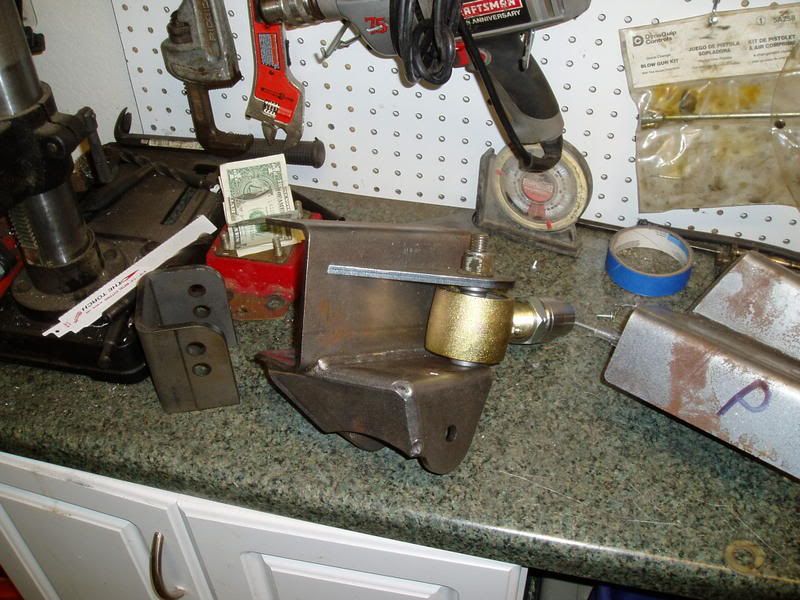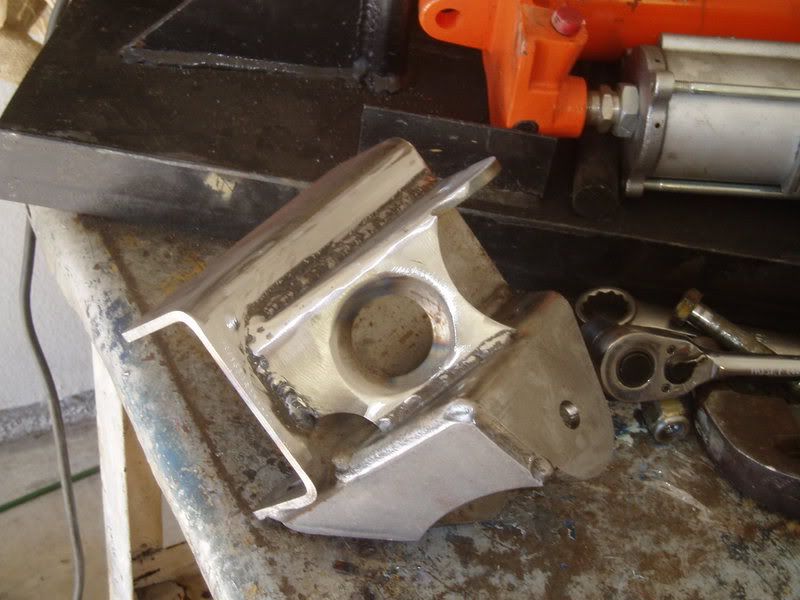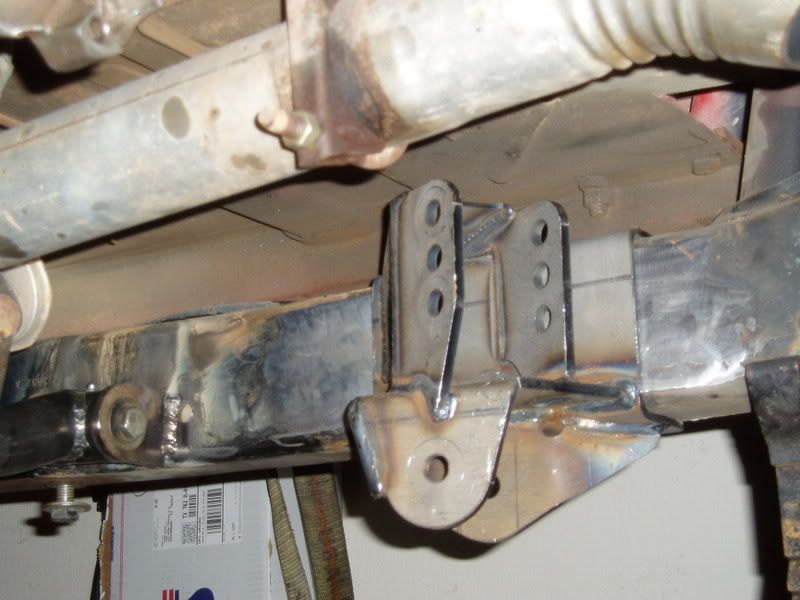 Here are a few shots of the completed front 3 link.: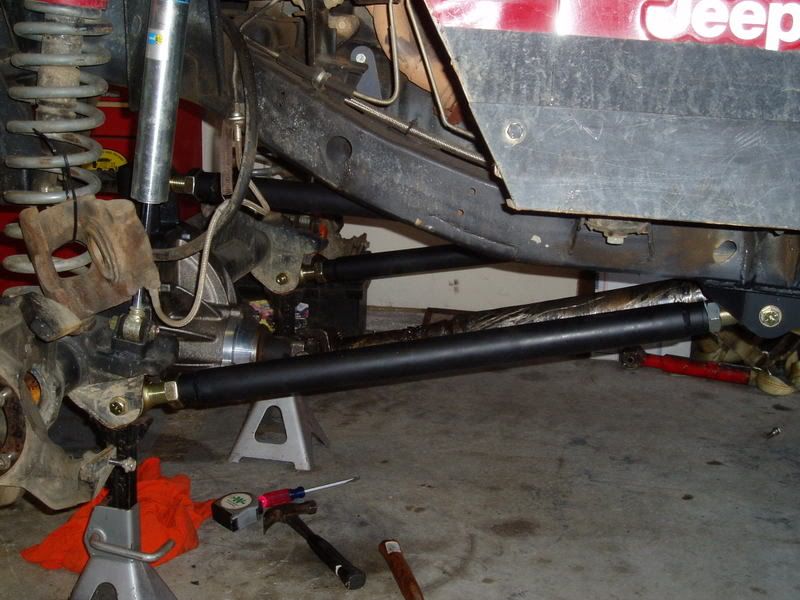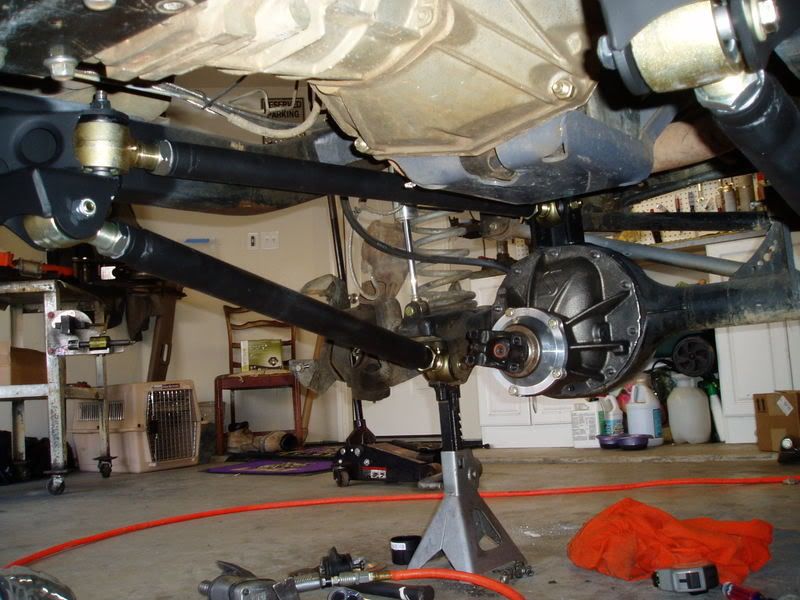 For my rear axle I will be using a Tru Hi 9 with 5.38 gears, 35 spline spool, and Strange Engineering 35 spline shafts. This is the only part I am still waiting for delivery on. With all this work stemming from a failure of a 30+ year old stock Ford case I decided I better do something about the front 3rd also. Picked up a Strange nodular gear case, Moser aluminum pinion support, and some new 5.43 gears from Summit for my front axle.
Will update with more pics once the rear end is complete