Baja Designs Squadron Sports: or the solution for fogging LED lights
As you know I am a bit of a lighting addict :laughing: I love to see where I am going and what I am doing. This is from a combo of years on working with crap light or doing military crap with no light. So when I can have light I like to see everything (and try not to be a douchbag to others around me when doing it so it needs to be the right amount and controlled) Because of that I own a lot of high end LED's, I like the performance to draw/durability/price/quality.
I have just been having problems with one specific light that constantly fogs up on me. One style, same style, repeatedly.
Ok I understand it's a pain in the ass to make a sealed LED, it's a sealed box that heats up filled with enough air to make life suck in relation to gas laws. So ya, there is a chance to suck in moisture into the light. But it's the same damm lights.
I am not going to bash the company nor even post the name of "the other lights", that company itself kicks ass and will swap out any lights with an issue no problem, great customer and industry support. But after the FOURTH time of sending back lights, that shit gets old.
Pull them off, vehicle without lights now, box them up, send them in, wait.., get them back, install, drive for a bit, repeat. And these are on a set used as BACKUP lights, in the rear, not even facing the wind and rain.
Getting sick of sending them back, this was the last set. I don't know if you can see the fog inside this one, but trust me it is there. I should have saved pictures of the really bad ones from before.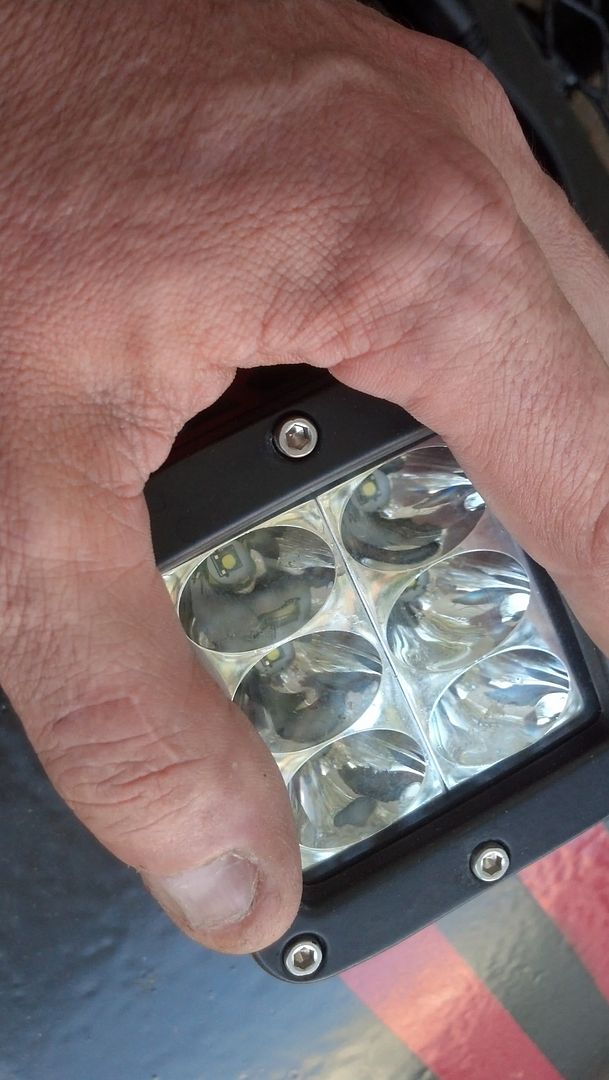 I have had 2 of them get moisture to the point of it flickering and stop working. But I will give them credit for effort, I don't know if they are making effort at fixing some of the moisture control or band aiding it. But there have been at least 3 different variations of a vent on them as you can see here, the top one being the most current. (yes, I have a lot of lights) Stickerish vent (left), goretexish vent (right) no vent and power cable being screwed in (top)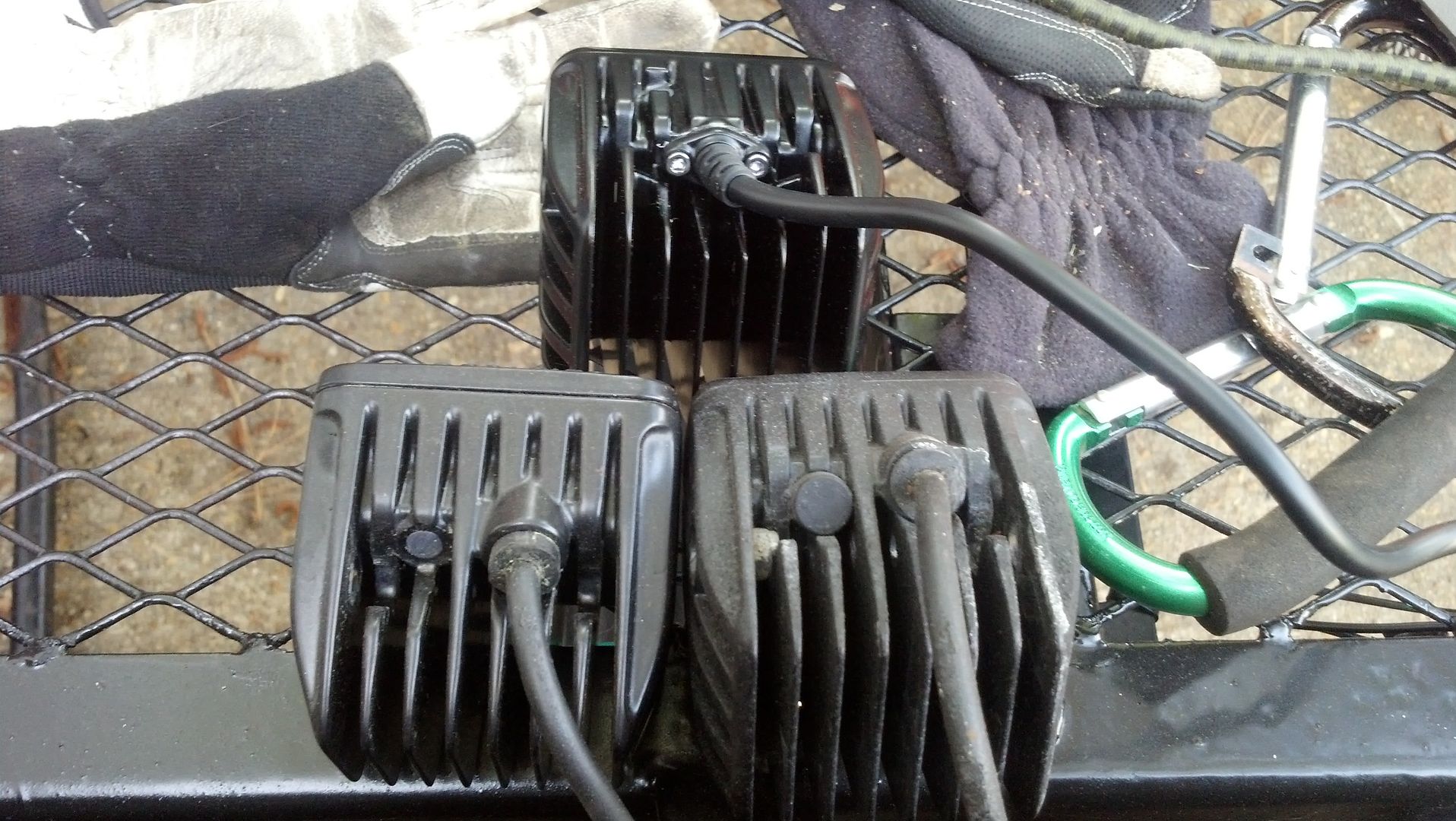 I don't know if the new version of their seal/vent/cable will work, to be honest I don't care because I am swapping out the lights and going with a different company. I have been waiting for Baja Designs to produce a "consumer" light for a while. I love their shit but you pay for what you get as they are not some chi-com junk. At KOH this year the car I was pitting (707) swapped over to them and they were beautiful machined hunks of lighting art…..that hurt my wallet to look at :laughing: While BSing at thier booth, they said they were going to release a "consumer" grade of their Squadron lights. So I took a card and waited…and waited..and TAAADAAAAAA