Discussion Starter
•
#1
•
I picked this big beauty up from a local auction recently and figured I'd share it with everyone.
Truck fun facts:
1980 GMC Napco 4x4 conversion. 366/427 tall deck big block (need to verify block #'s), 5 speed manual, gear vendors over drive, hydraulic front winch, hydroboost brakes, Summitomo 385/65/22.5's on Alcoa rims... 20k original miles.
Looks like someone started restoring it and stopped about 20% from completing it. It's very clean for its age. Was an old consumers energy service truck.
Right now I only plan to get it up and running. Currently it needs fuel lines ran to the engine, carb linkage rebuilt, brakes (everything is hooked up, just no pressure), hookup rear brake lights and clean up the wiring.
I'll build real doors for the service bed and finish up the interior later. I'd love to swap a 6v53T Detroit Diesel into it but not anywhere in the near future.
The only purpose for buying this truck is it makes me happy :naughty:
My 5'8 goofy barefoot dumbass next to it.
Being dragged home.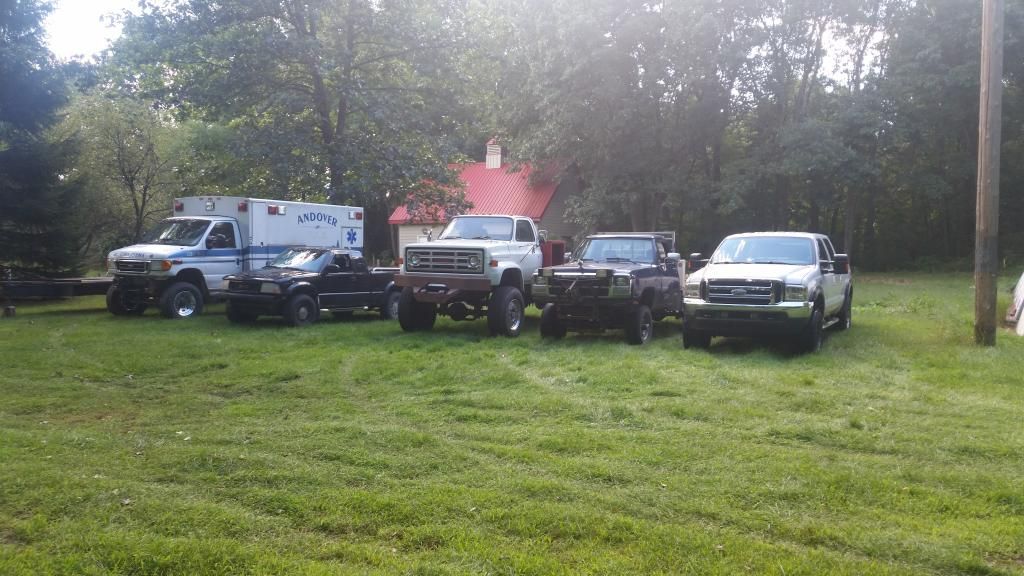 Family photo with my other rigs. My 78 Cherokee Chief and torn apart 99 1ton TJ are not pictured.