Larger than the tow vehicle? It was a Bronco towing a aluminum body Bronco.

3 feet? Try 3 inches.
I
think
this is the rig in question.. can't really see why anyone is fussing over that. Can't imagine that weighs very much with an aluminum body. But who knows, people get defensive when tanks run over bus loads of nuns. ��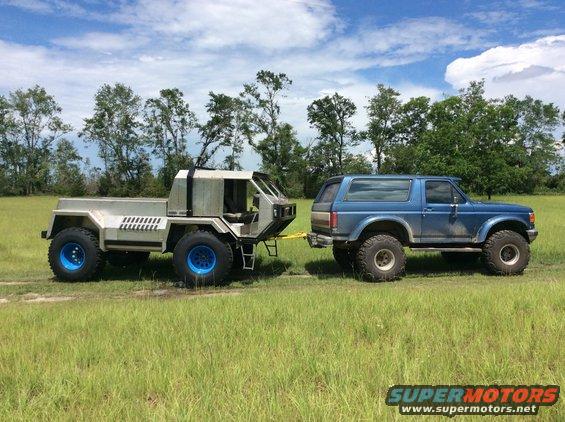 Also correct me if I'm wrong on the image. I was curious and went searching. Trying to prevent others from having to use the search function, lol.