Everybody like a little carnage so long as its not theres.... So here ya go :flipoff2: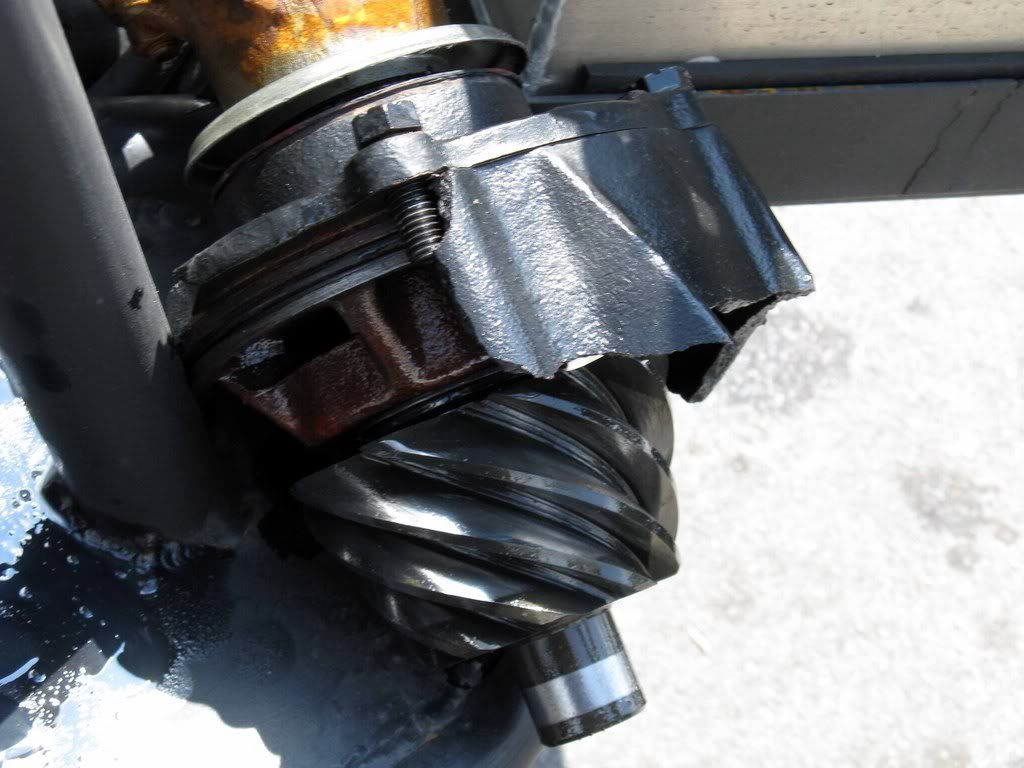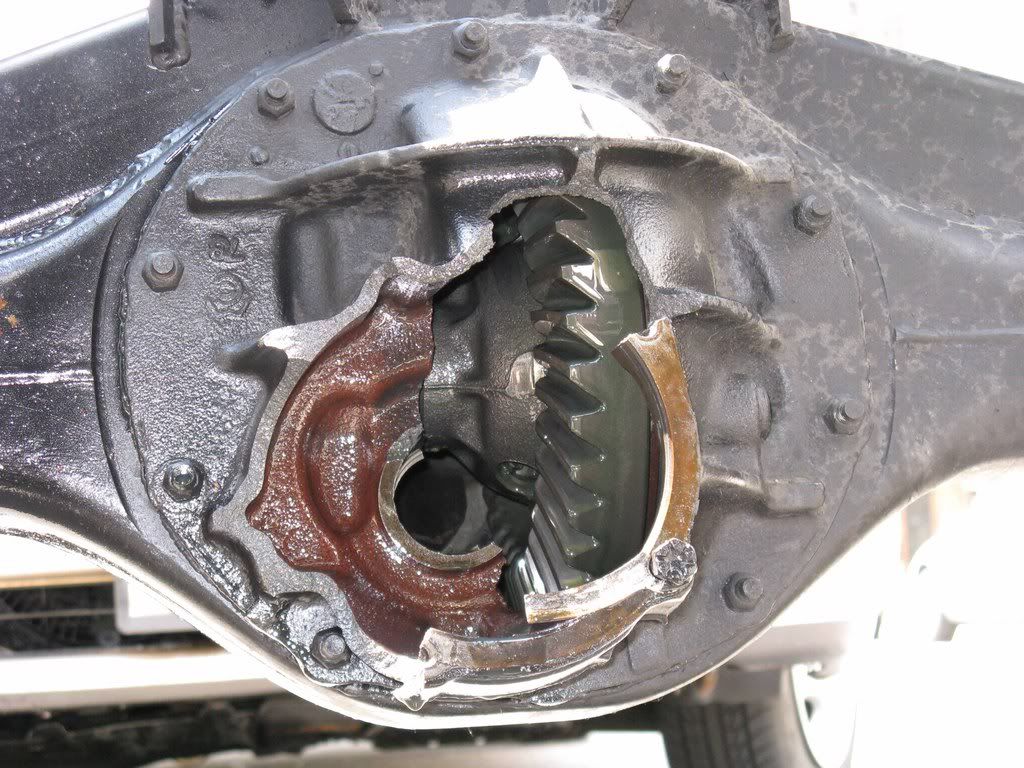 I was pulling into a friends driveway and gave it a little too much throttle and clutch action and BOOM. The driveshaft hit the pavement with the pinion gear and gear oil dumped all over. Guess the factory 9 couldnt hold my 4.6L stroker motor and 35s
After cleaning up the oil, and checking the damage, the 3rd is obviously toast as well as the ring gear had a tooth missing. Pinion looks fine.
So Question for the 9" guys... I currently have 31 spline alloy shafts and dont really want to give them up just yet. Can the Strange case with the 3.25" carrier bearings hold a 31 spline spool? Money is tight for me right now and I would like to get a Strange case with the bigger carrier bearings so I can upgrade to 35 spline in the future when I have money. I just dont want to upgrade the third for the 31 spline shafts only to get rid of the 3rd when I go to 35 splines.
AARON