Well after almost 3 years of buying parts/tools/and moving out im finally able to start building my 02 tacoma. i had a built 85 runner before this, but wanted to build something more complex and newer. the silver bullet was part of my inspiration to get a tacoma years ago.
i bought this truck fully bro-d out. wasnt looking for most of the stuff that the original owner did to it, but i got a good deal and it was the model i was looking for.
i already have my 60 and 14b built and ready, dual ultimate's are done, have all my steering/rod ends/and lots of other stuff. its getting a 3 link front, 4 link rear, coilovers front and rear, and air bumps.
i still need to buy coilovers, bumps, and link material. moneys been tight with my new job so im not able to buy parts like i was able to a year ago.
either way i have enough parts and money to get 3/4's the way done, before i need to buy the last expensive items.
heres all the pictures to get caught up, ill be starting my motor mounts this weekend.
when i bought it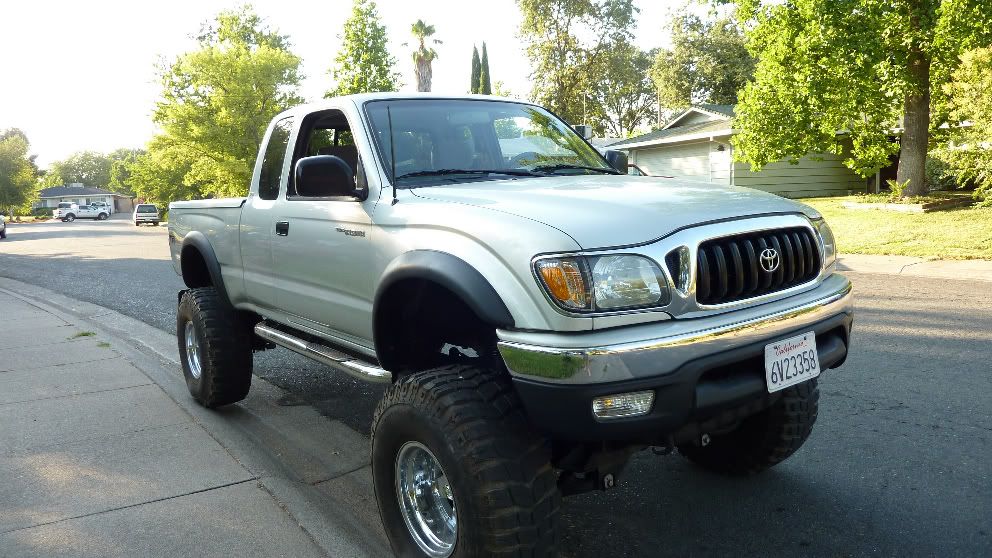 after i took most of the b.s, lowered it a bit and put mtrs on it
badass huh??
the axles, but i changed the rear 14b truss since these pics were taken