LRM brushless setup
KO PROPO controller ...cant get third channel to work?
Specktrum DX3 controller ....glitchy ,not sure why
axial tires and rims
losi crawlers and proline beadlocks
needs charger , lipo, and servo for dig
300 shipped or trade for 23 spline 4.7 gears, six shooter knucks and high steer arms, or suspension seats, what else ya got?
not beat on at all just needs dialing in, im not into these at all....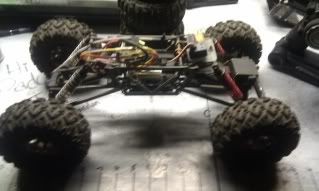 pm me with questions ,offers Don nor cal angels camp