Discussion Starter
·
#1
·
I had a previous build thread but when I rearranged my photobucket account all the pics went to hell and instead of spending hours rehosting them I figured I would slap the whole build into a post or two.
Back story:
I bought the jeep with a salvage title from a friend to keep from beating the hell out of my DD TJ while I was still paying on it. The jeep was wrecked in the rear end and I originally had plans of puttng a new tub on it before I changed my mind.
Here is one of the best pics I have before the buggying began: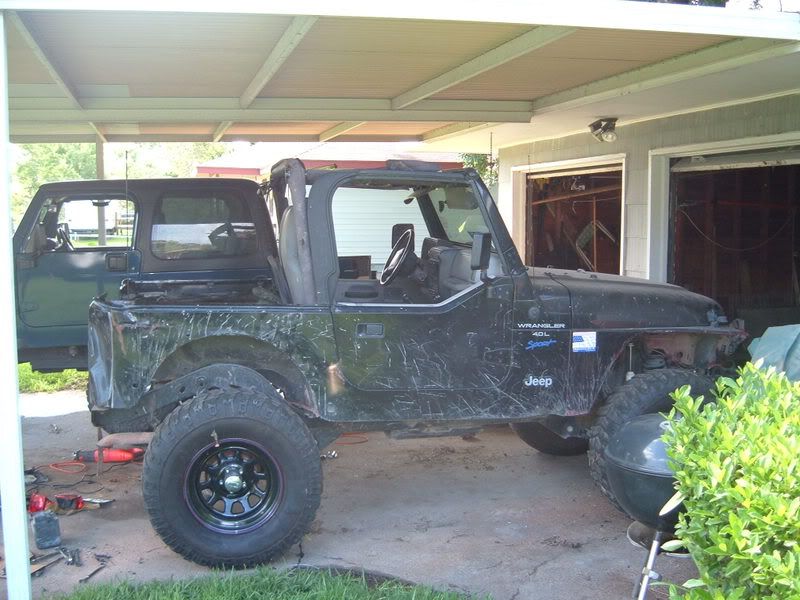 At this point it sat as follows.
1997 TJ Sport 4.0 5-speed
Dana 30 w/lockright
Dana 35 w/softlocker
NP231 w/4:1 no SYE
4 inch ProComp springs and shocks
35 inch BFG Muds (not in picture)
Bought about $200 worth of 1.75 .120 HREW tubing and since my buddy had all the tools, mig, bender, notcher, etc. All the labor was free and I probably only spent about $300 total on the backhalf and cage. So before you ask why I'm running stock axles and suspension with a buggy it's because it was cheap......like me.
Future plans include two different ideas.
A. Lightweight with airshocks, built 44/9 and 40's
B. Heavier with airshocks tons and 42's
Time will tell when I get my lazy ass out of school.
On with the build.:
What started the build? Got bored and went outside with the sawsall one day and bam!
I actually bought the front down bars prebent to save time/sanity and got them very cheap since they builder wasn't building them anymore. I fitted them up at my house before hauling it to my buddys shop.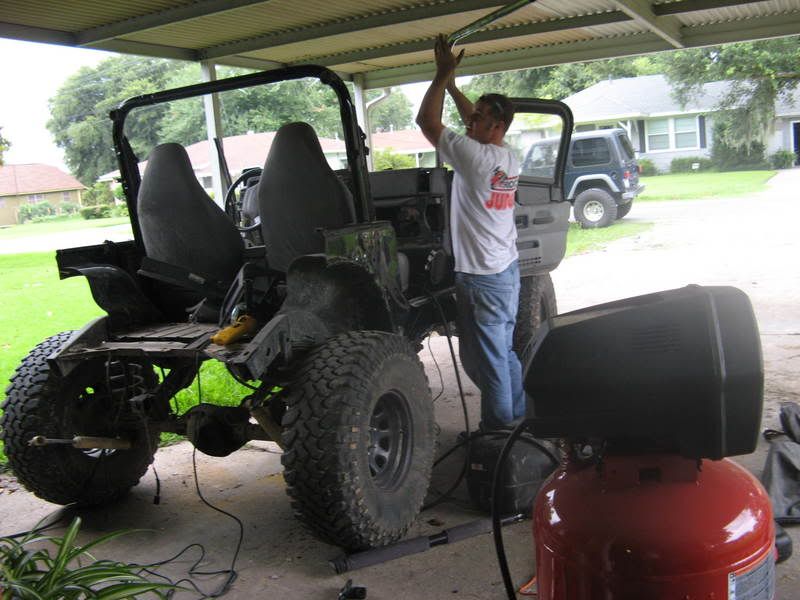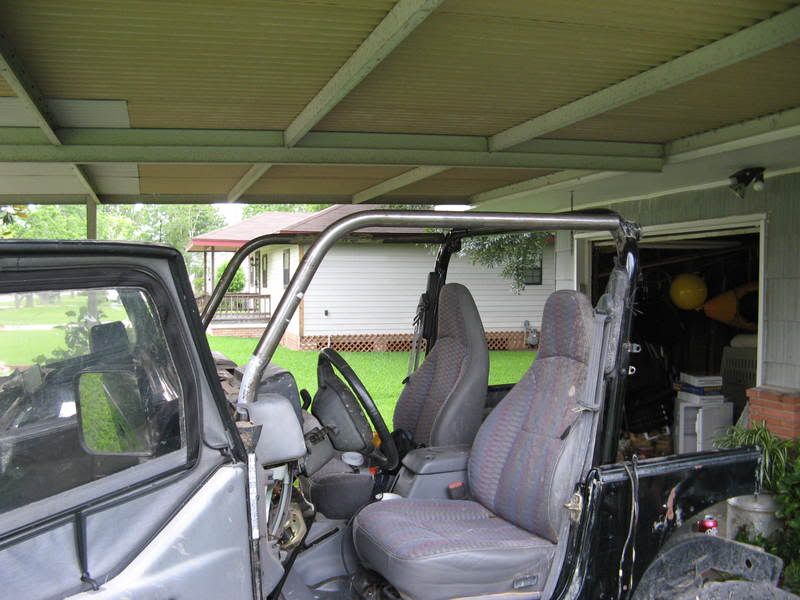 At the shop we busted out the plasma cutter and shortened some more then capped off the frame.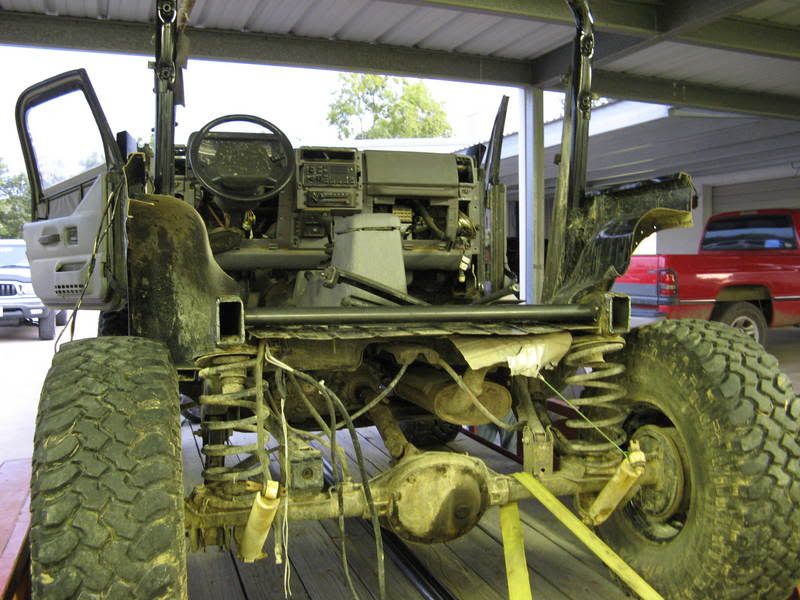 Built the first hoop. Keep in mind that I have no idea how the hell I want this to look, we just started adding tube and built as we went.
Side bars and down bars.