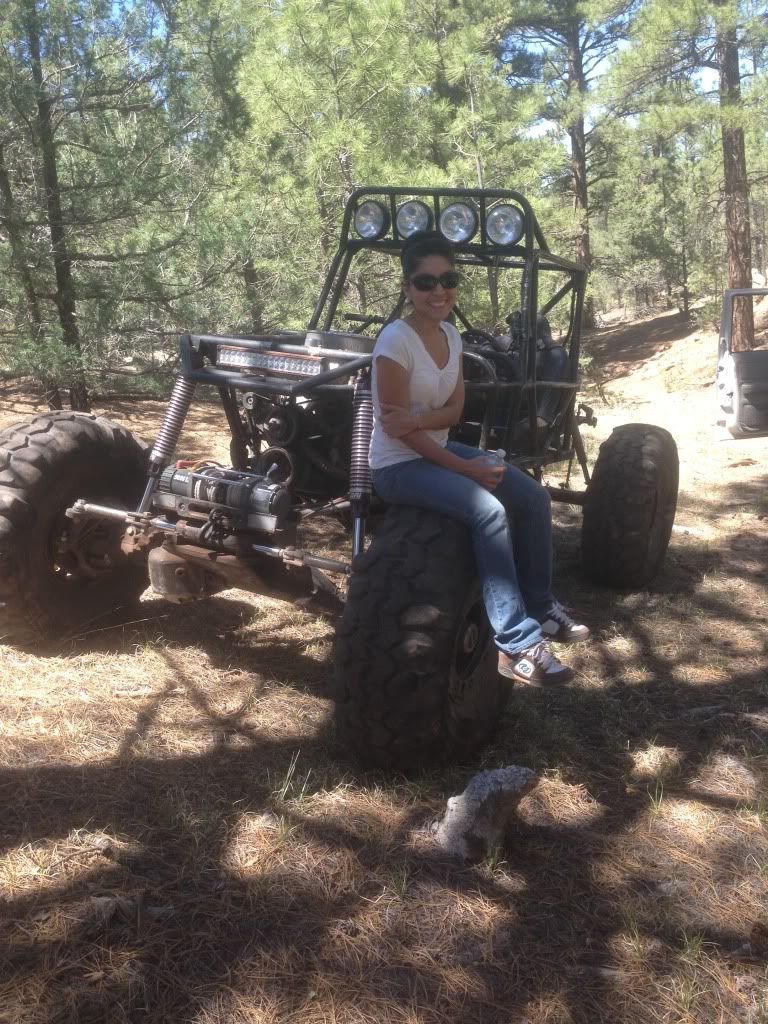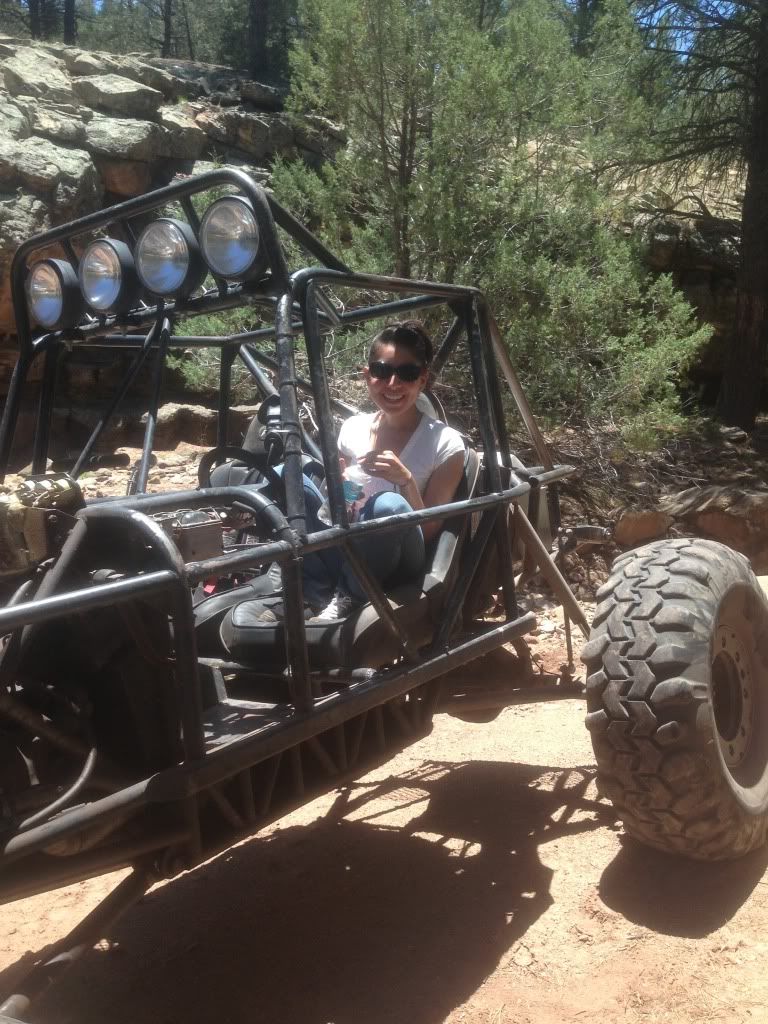 My girlfriend and her son are both little people and I'd like to do something to make the riding in /driving my buggy more comfortable for them. She texted me today saying that I should bring something for them to sit on next time and I don't think having simply something to sit on is a soultion.
Before anyone makes this a thread about me endangering children let me say that the lil guy is never in the buggy on obstacles. He's only in there to and from the trails. The lil guys like to get out and run around anyway.
Anyway thier main concern is they have a hard time seeing as well as they would like. Their eye levels are low when they're in the seats. In addition she has to stretch her legs to get to the pedals. She doesn't have any trouble locking the brakes but it's not that comfortable for her so, for now I'm going to adjust the brake pedal up so she'll be more relaxed using it but it'll be a lil high for me.
My buggy has regular corbeau bajas in it and the crow harnesses adjust down well for both of them so they are snug in the seats. Honestly I feel they are much safer on a ride to the trail in the buggy than riding in her Honda. Especially the lil guy, my belts adjust so well that I feel he's 1000 times better belted in in the buggy than his plastic booster in her Honda so, although I'm always concerned about saftey, I'm not currently concerned about theirs with the current set-up and no kids on the obstacles.
The seats are non-adjustable and it would be a ton of work to move the mounts, or add an adjuster as the transfercase is so close to the seat. In general the buggy is tiny and there's little room for any interior adjustment. So, I was thinking something that would be light weight maybe just like a thick pad that fits in the seats that the belts go through. Something that lines the bottom and back of the seat and wraps around the sides.
Anyone done anything like this?