01 TJ Buggy Project
I have a buggy project of mine that I have been sitting on, not moving forward with it at this point. Looking to sell it, as a whole project, for someone else to complete. It's all located in Reno, NV. Might be willing to deliver in the nearby Sacramento/Nor Cal area for gas $$
It's a roller at this point with some half assed link mounts and shock tabs on the axles, I was moving and had to get it out of my garage. Add a Trans/T-Case combo, do all the link mounts, plumb the brakes/ARB's and wheel it!
2001 TJ back-halfed/front-halfed tubed out, cut down grill
2005 Rubicon 4.0, less then 2,000 miles on it
Stock dash, gauges.
A/C converted to OBA, plumbed.
EATON shift handle with air valves for air lockers
Stock seats, with lap belts
Modified Rubicon Express Long-arm skid plate
Front and Rear Triangulated 4 link setup, comes with all 8 links, rubicon express superflex joints all around. Brand new grade 8 hardware and nyloks for all links
Marine Stereo, with kicker 6.5"'s in pods on the rear down tubes
18 gallon fuel cell, stock pump, gas gauge works
Yellow Top Optima
Had Full hydro in it before, has stock pump, reservoir, and cooler.
Plastic TJ Hood cut down on the sides
Headlights and Brake lights, was street legal as a 50's something willy's (to get around smog)
Bimini Top
02 Superduty front HPD60, professionally installed 5.38 gears, ARB locker, Mile Marker Hubs, with a Yukon full install kit. Has stock steering, brakes, rotors.
03 Sterling 10.5 rear, matching width and bolt pattern, Disc Brakes, better clearance then a 14 bolt. Yukon 5.38 gears, ARB locker, Yukon Master install kit. Spring Perches removed, has the stock e-brake cables still attached.
4x 17x9 Dick Cepek polished aluminum wheels (3 used, excellent condition, 1 brand new) 8 on 170mm pattern, 4.5" backspacing.
Stock rear Rubicon driveshaft, was going to lengthen it and add a 1450 yoke.
Modified front driveshaft, stock rubicon output (1310?) to 1350. Might be a bolt in, but the length might have to be modified depending on the link mounts.
4, Brand New Fox 16" travel 2.0 Air Shocks
PSC 2.5x8" Single Ended Ram and Orbital, New IN BOX
Superwinch 2000 lb'er for the rear.
I also have a set of 4 (four) 40x13.5R17 95% tread Maxxis Creepy Crawler Stickies I'll throw in for an extra $1000.
Looking to get
$6000 OBO
without the tires,
$7000
with the tires!
Pictures!!
As it sits, and on the roller axles the day I unloaded it, note the winch is NOT included: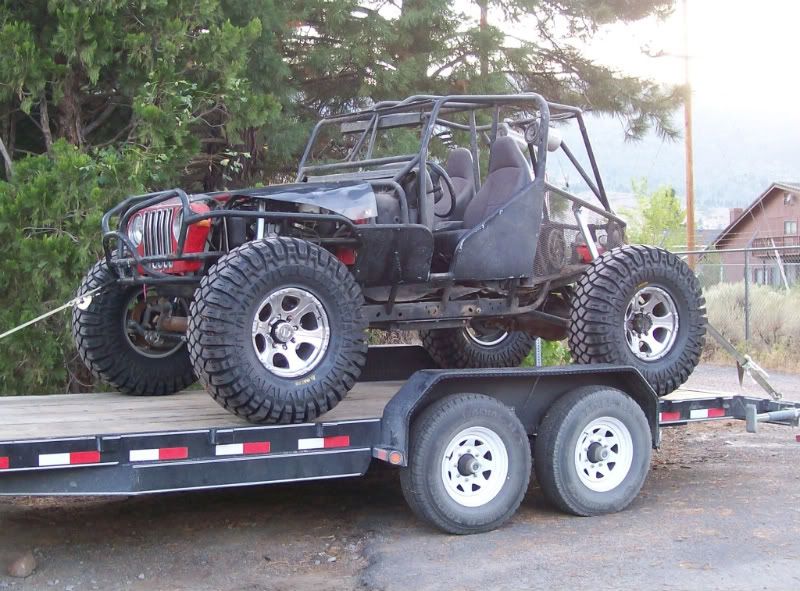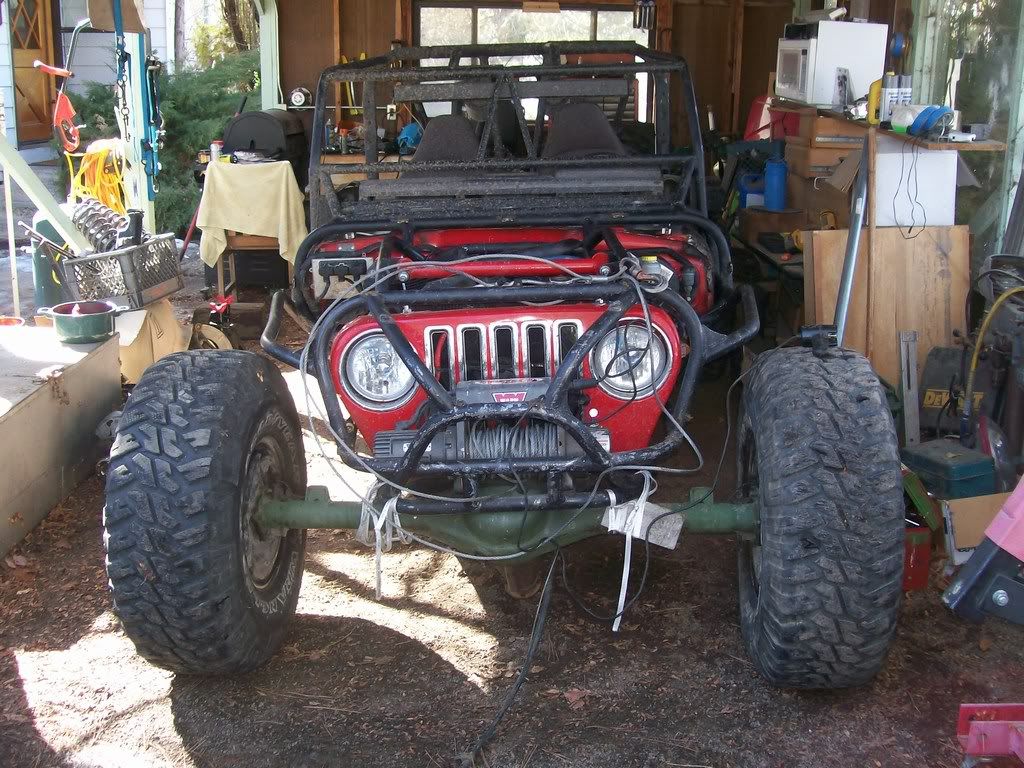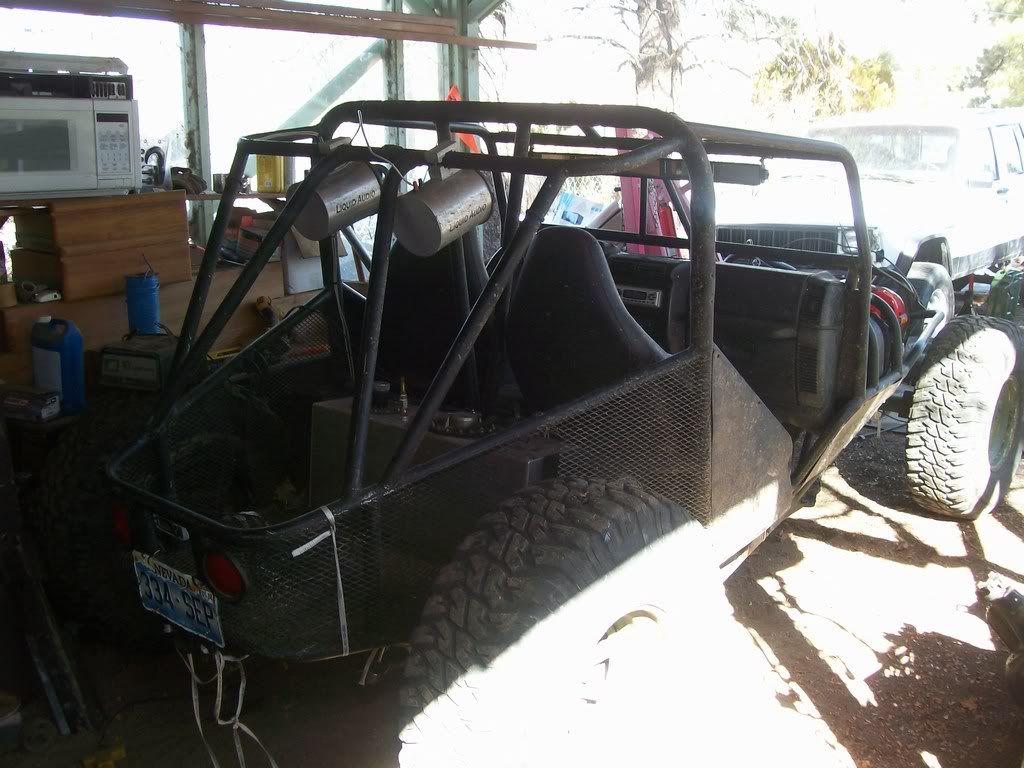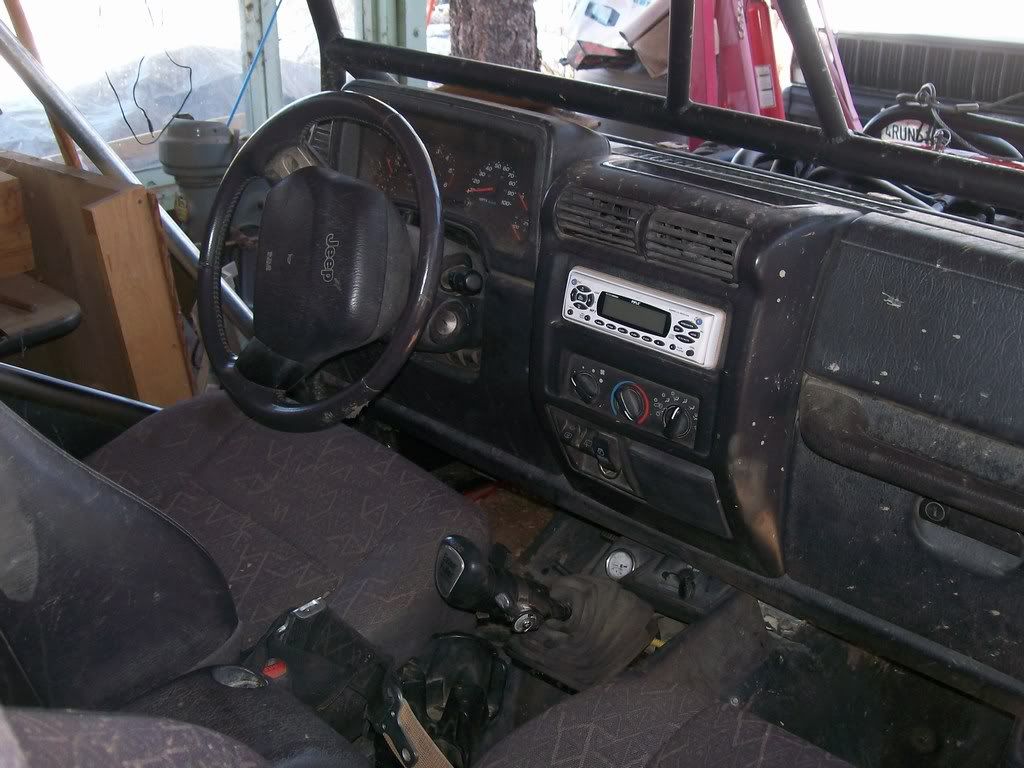 Pictures of when the PO had it and was running it. Narrowed Dynatrac HPD60's front and rear, Coil-overs, 42" IROK's.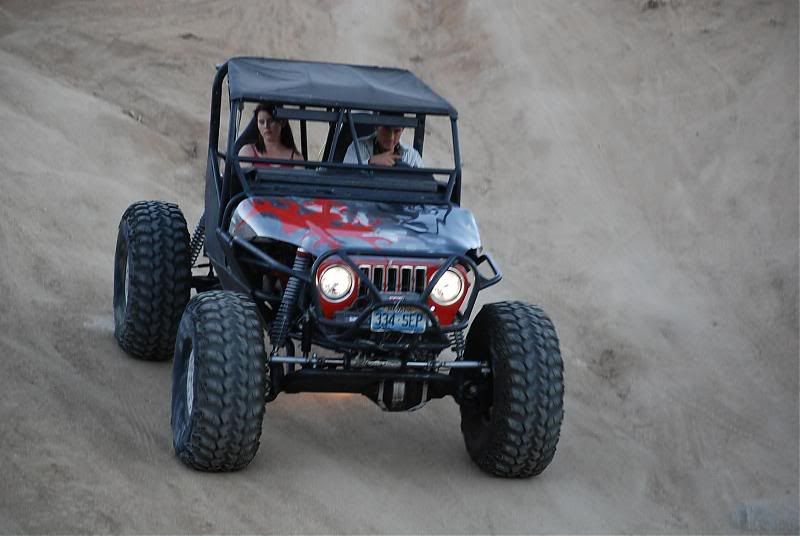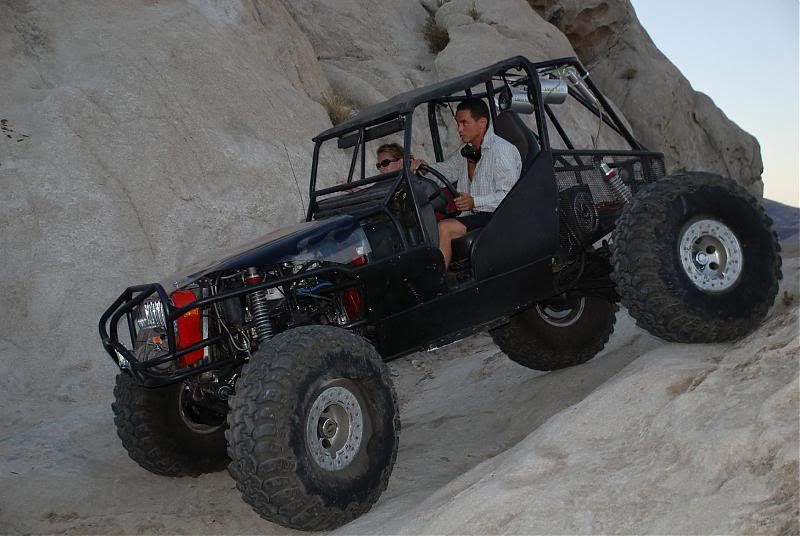 Parts: