Sorry for the crappy pics, but its the same color outside today as the FJ is.
Trimming the fender wells out. This is full bump, full steering lock, and the wheel still spins.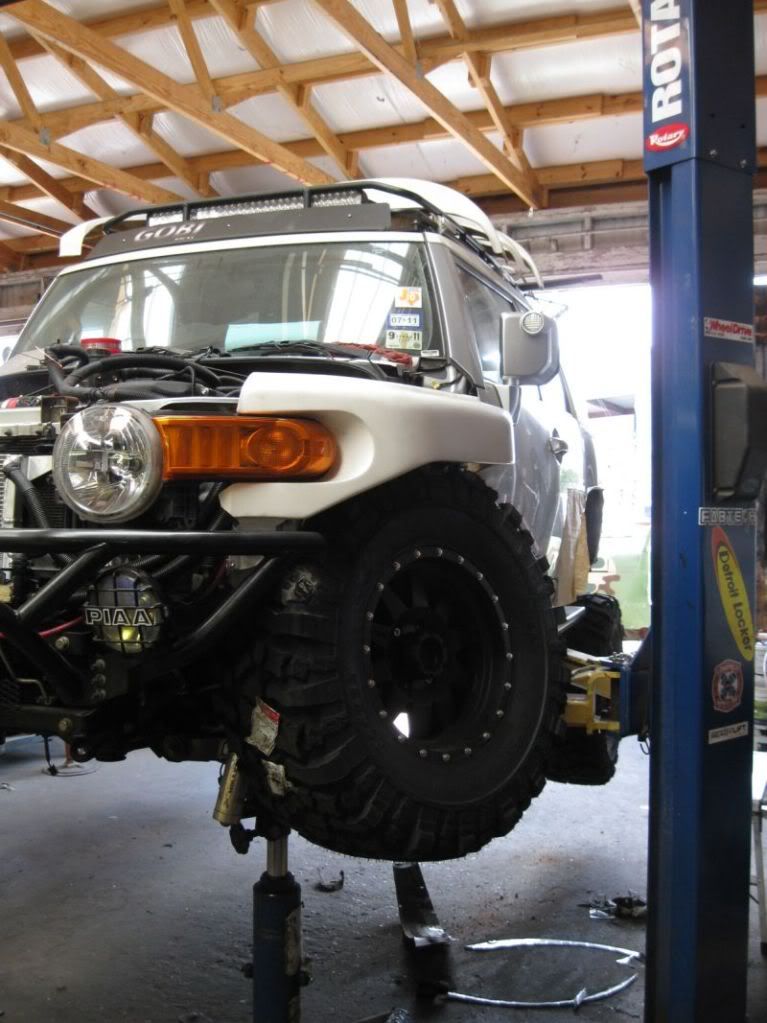 Dropped it all down to put some weight on it. Apparently there is a bunch of frame flex, where I have the shocks bumped there is no tire rubbing, and when I set the FJ down the tires wrecked shop on the inner fender wells where I had cut. So, this picture is where the front will be bumped with an actual rubber bumpstop.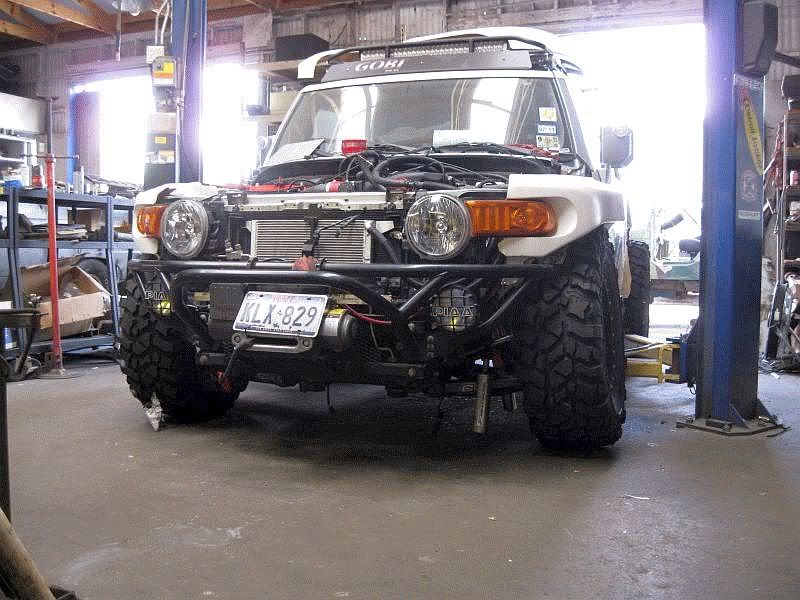 Again, bad pic, but you can get an idea as to the height difference in full bump between the front and rear. The rear pulls more travel, but the front bumps higher.