Discussion Starter
•
#341
•
Nice productive day social distancing in the garage today.
First thing I tackled was permanently installing to comp cut corner armor to the body. Once those were bolted down tight I went ahead and installed the rear lights.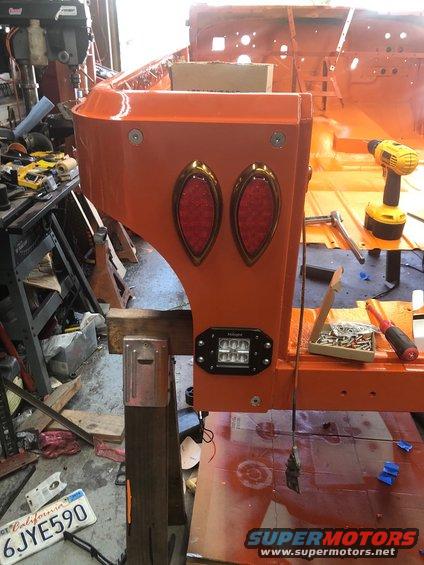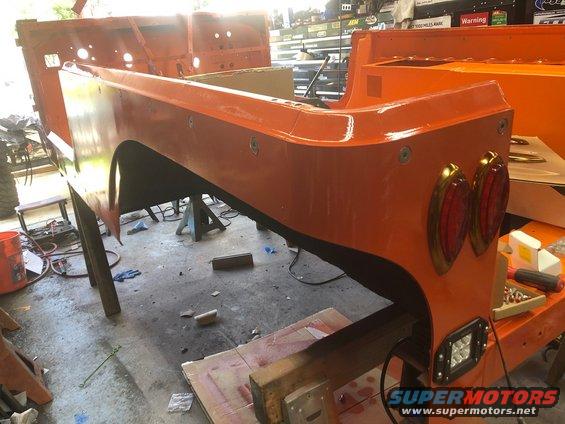 Yes I painted the chrome trim rings for the teardrops to tone it down a little bit.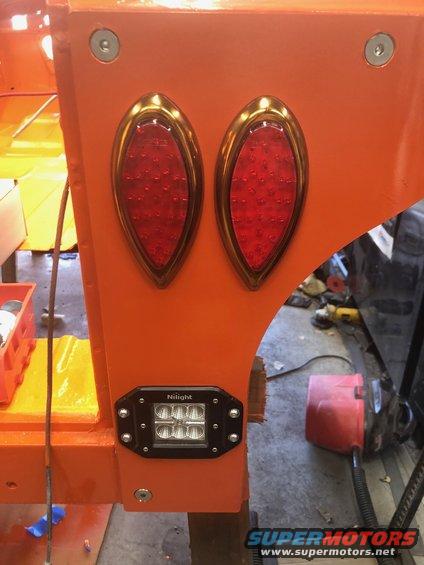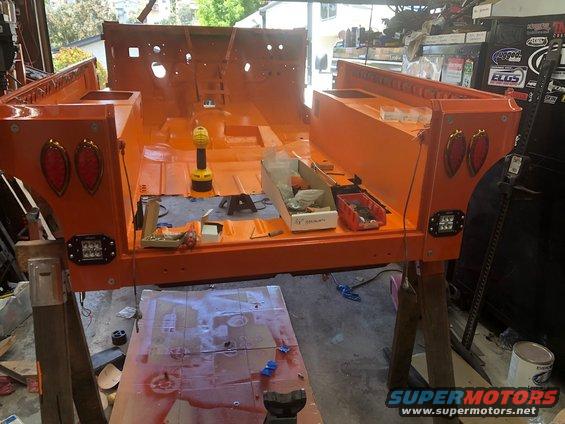 Once that was all done I rigged up my hoist and come a long and raised the tub back up to the rafters and did a quick clean beneath it to prepare to roll the chassis back in. I had to get creative as the slope of my driveway meant there was no way in hell I was gonna push it back in. So I made a D-ring plate and bolted it to the garage floor. Hooked my snatch block to it and tied my old winchline to the back of the chassis, fed it thru the snatch block, and tie the other end to the front of my truck. Put the truck in reverse and as I backed it up the chassis was smoothly pulled right up the driveway and into the garage.
Then I finally mated the body permanently to the chassis. Lining up the bolt holes by myself was a bitch but I eventually got it done and torqued down the bolts. Huge step forward!