Discussion Starter
•
#361
•
Pretty productive work day today. More than 10 pics so this will be 2 posts.
First order of business was to finally get the PSC full hydro steering cooler mounted. So I took some aluminum sheet and knocked up a dimpled mounting plate for it.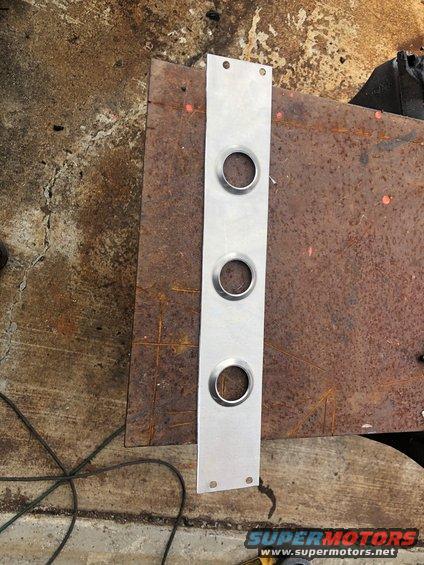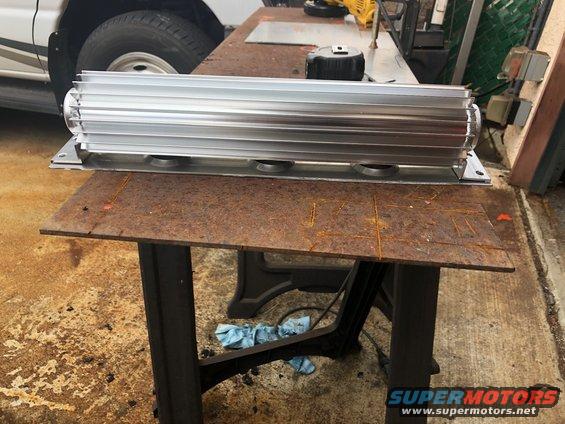 I got the cooler mounted snugly in the bottom of the grill.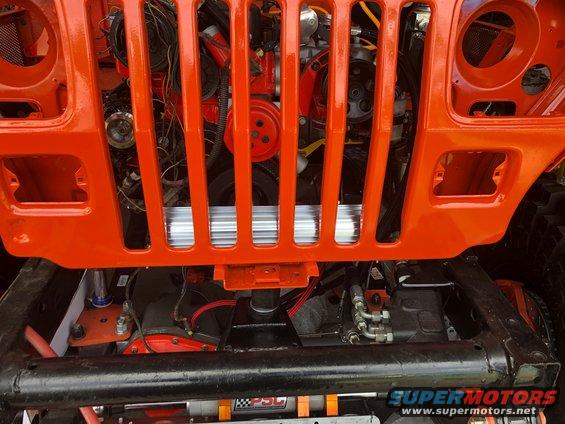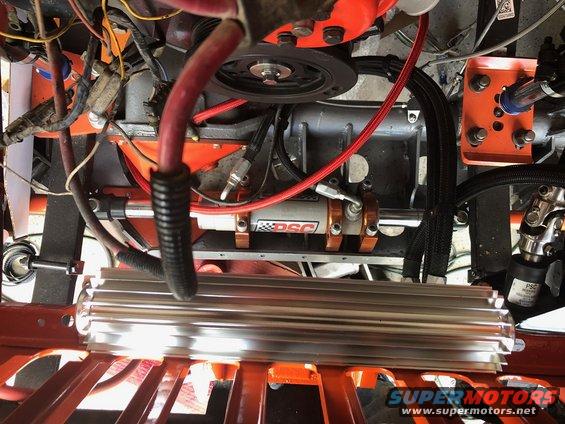 Then finally got it all plumbed in. Still need to secure that hose to the bottom of the grill.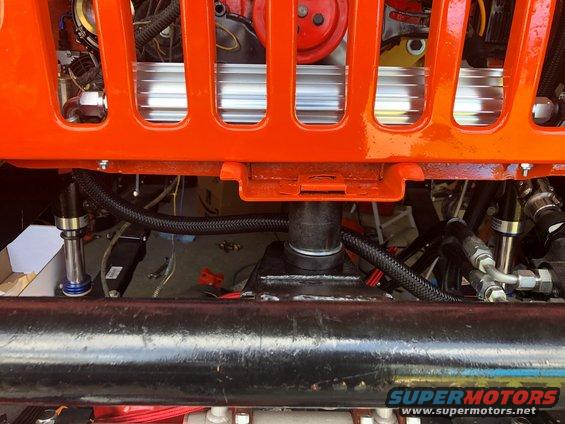 Then I got to looking at the cooler nestled in there and the big open space between the slats. I still have a big chunk of perforated aluminum sheet left over from the fender inserts, so I decided to make a grille insert/rock guard to protect the radiator.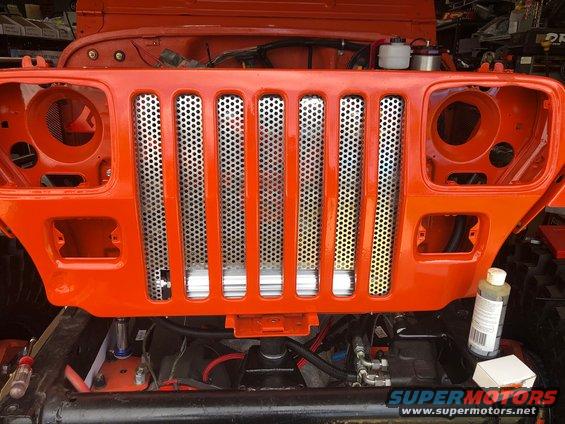 Of course I didn't leave it bare aluminum for blinding reasons. I sprayed it with several good coats of red Duplicolor Metalcast paint. :grinpimp: