Discussion Starter
•
#421
•
So today I finished cleaning out the garage.
When I was done with that I went ahead and measured up my old cage and estimated out the amount of tube I will need and submitted a quote request to IMS thru their website for:
5 sticks of 1.75" .120 DOM
3 sticks of 1.25" .120 DOM
1 stick of 1.25" .156 DOM (for my rock slider steps/rub rails)
2 sticks of 1" .120 DOM
Got the quote back within 20 minutes and placed the order. Tube will be delivered to my door on Monday. I should also hopefully be receiving my order from Trick Tools with my notcher, positioning tools and a few other goodies Monday or Tuesday.
So that all done I installed the last rear wheel spacer on the Jeep. Then I sat down to do some rough sketches of my cage design ideas (and I do mean rough, I'm no artist)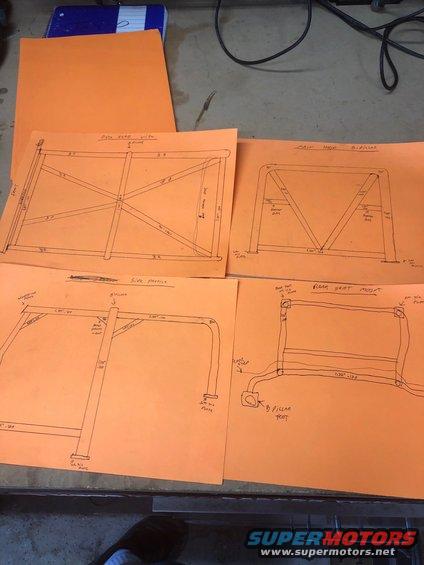 Then I got the bender rolled into the shop and set up and I started playing around with it a little bit with some scrap tube I had floating around. Haven't really played with it too much yet. Think I'm gonna do the rub rails first to get a feel for it before I start bending tube for the cage.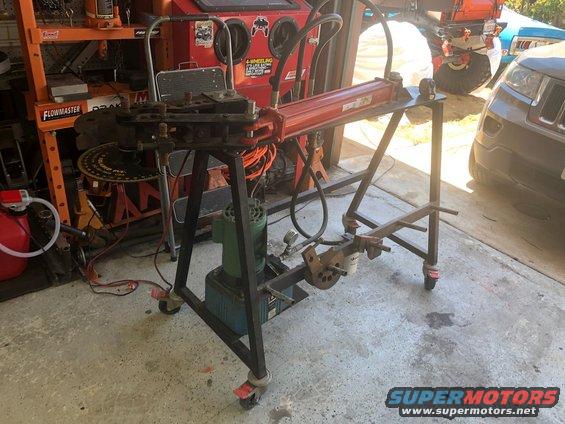 And lastly, FedEx showed up with the 4 door JKU cover I ordered from Quadratec. Looks like it will be a perfect fit once the cage is done.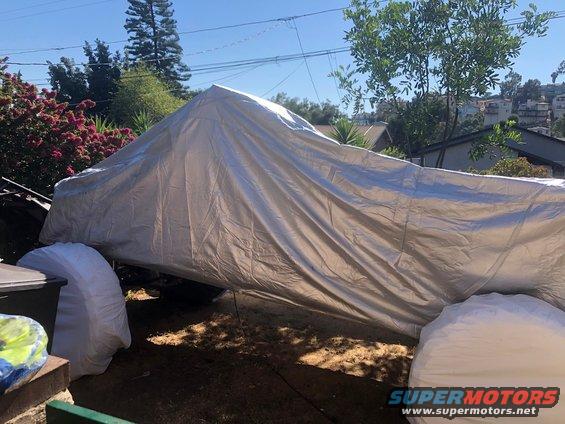 So now I'm thinking I need to grab a 4 door JK windshield header piece and see what would be involved in fitting it to the YJ so I can use a JKU bikini top. Don't suppose anyone here has tried to put a Jk top on their YJ before?