Discussion Starter
•
#1
•
Getting ready to mount my Fox 2.0x 2" bump stops on my rig and had a question on material thickness. I'm using the standard pinch style cans from Poly Performance, but was wondering about the material to mount the cans to the frame.
I haven't started designing the details, but the thought was basically three pieces of material - two wings - one on each side, and a top portion - here's a rough sketch: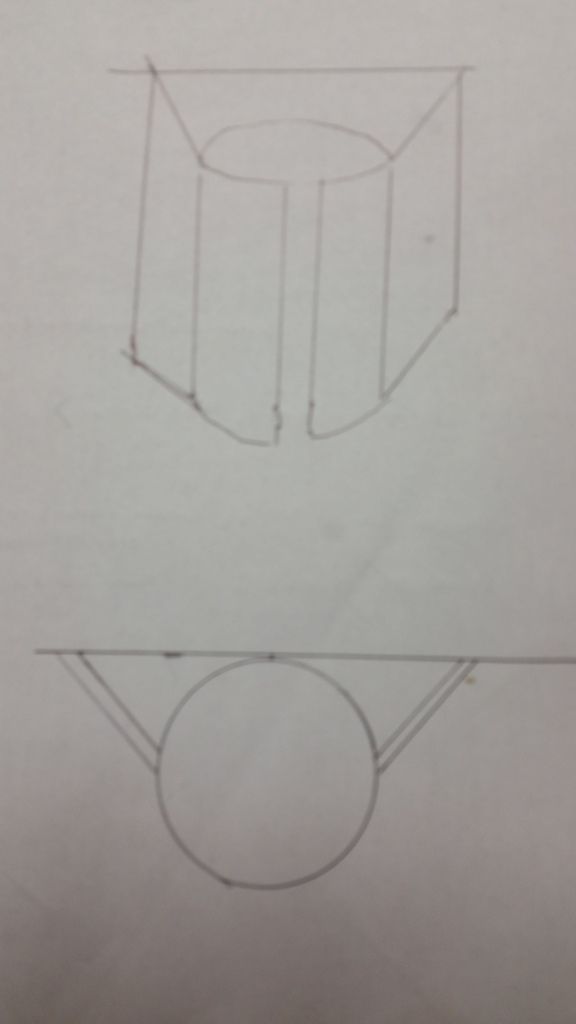 I was assuming that the wings would intersect the can close to the center line so that there's still ability for the can to compress as the bolts are tightened to pinch the bump stop.
The material thickness is what I'm wondering about. Originally I was thinking 3/16" or 1/4" for the three pieces, but I saw that Poly uses 1/8" on their similar generic mounting kit. It seems like there would be the ideal thickness where you would trade off strength vs. ability to flex enough to pinch the can enough to hold it in place.
This is my first time mounting bumps, so any experiences/suggestions on what people have used in the past with regards to can mount material thickness would be appreciated!