Thought I would see if anyone is interested in a 4-seater build.
Where to start? Well after wheeling a Cherokee on 33"s, then a CJ-7 on 37"s, I decided I wanted something a little more hard-core. I soon sold my CJ and started collecting parts for a one-ton build. That soon turned into a 4-seater buggy idea and has since turned in to what you will see below. I have a 3-1/2 year old and another one on the way so it had to be able for us all to fit.
All design and built by Bo Turner (ROCKLIZARD1 here on the board) of Bo's Custom Paint and Rides in Siloam Springs, Ar.
On to the specs……
TBI 350
Turbo 350
NP205
KP 60 (5.38's)
14 Bolt (5.38's)
1-3/4" main frame and roll cage, 1-1/2" bracing and non structual areas.
39.5" TSL's
No bling parts on this one! I'm just a middle class working guy!
We started with a level slab on concrete and started bending.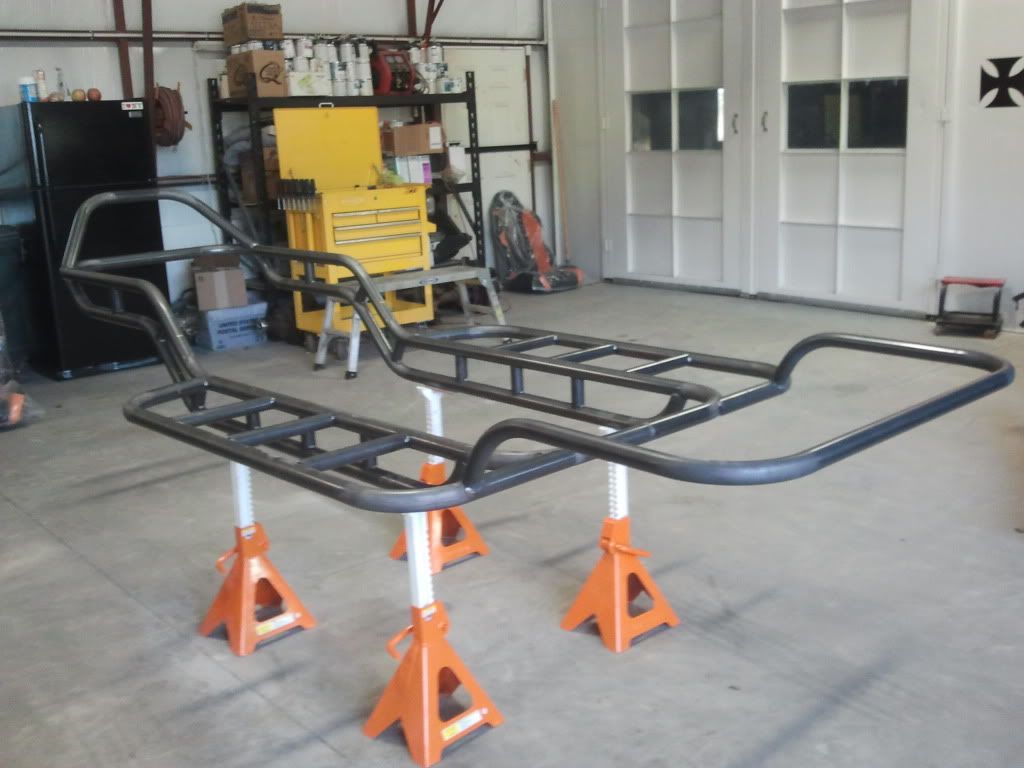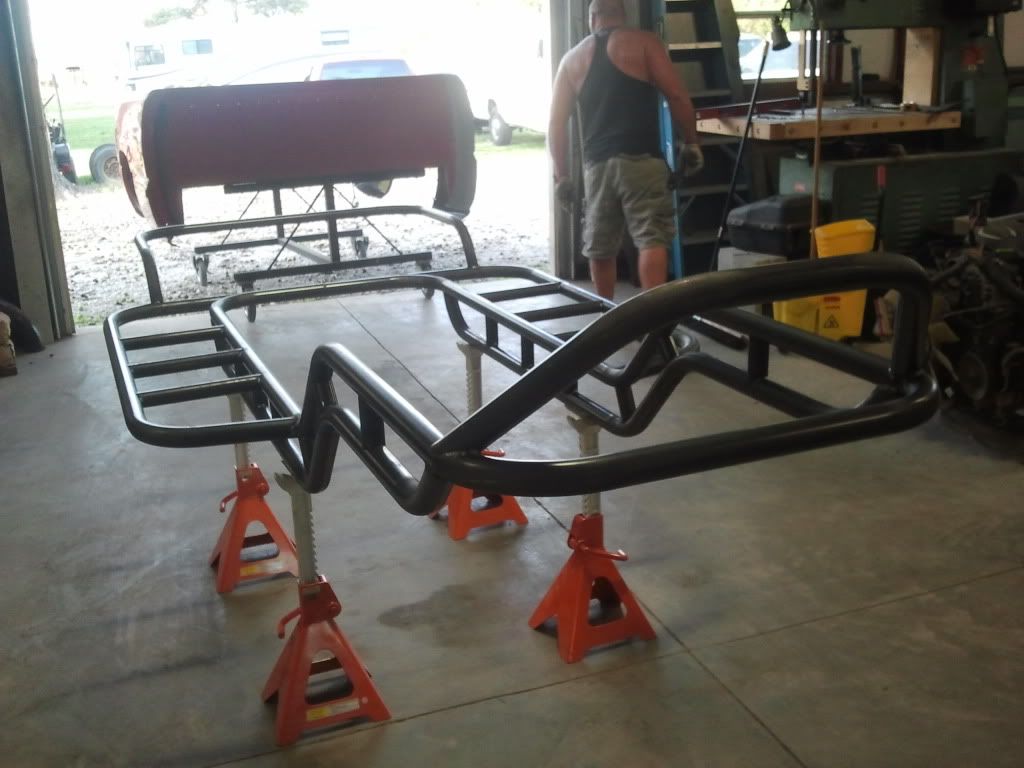 Then we mounted the motor and tranny. We also had to figure our ride height for shock hoops.
Tied the shock hoops into the firewall and started on the passenger area.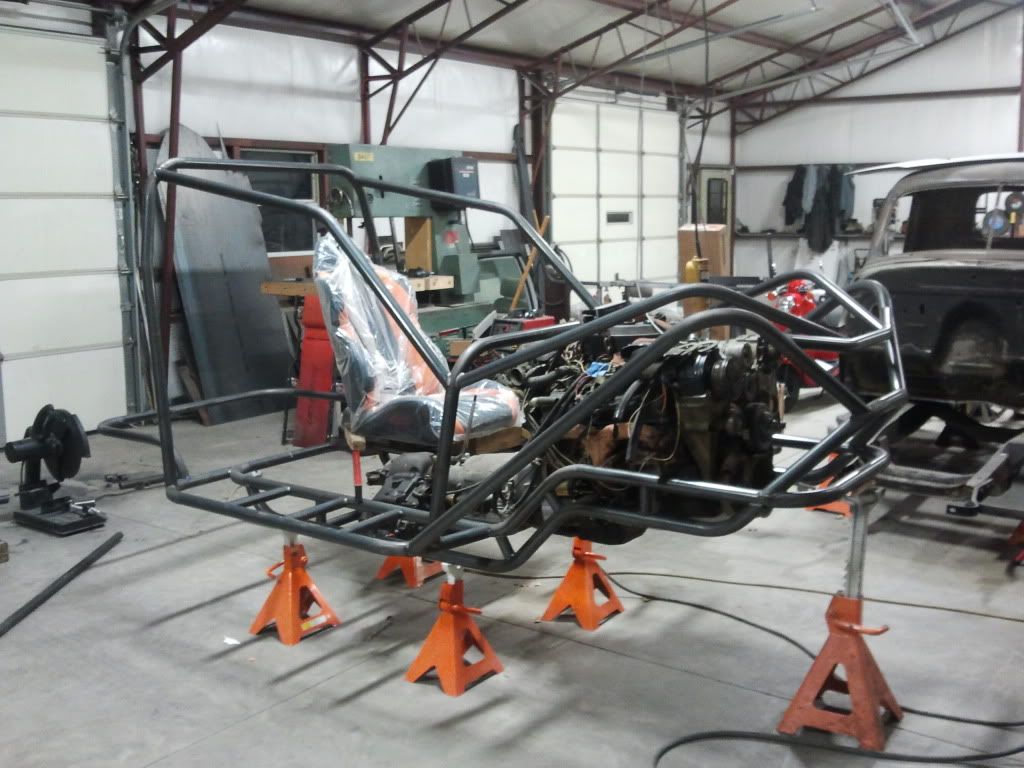 Started working on the back passenger area and some bracing.