float planes are cool.
Finished this today, just in time for the club's annual event this weekend.
Test fly tonight.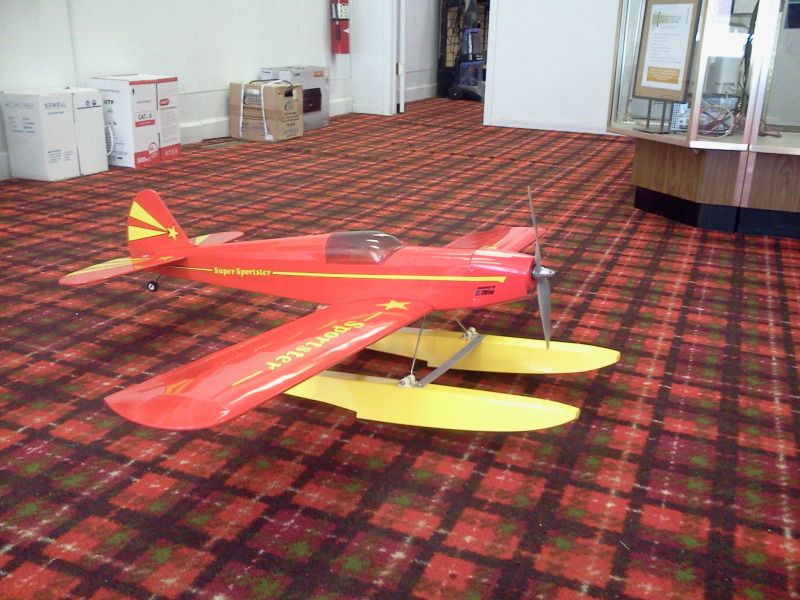 I think this should just be the RC forum, not car specific.
It's got a 600W drivetrain spinning a 12x6 APC. Weight sans floats is about 3 lbs, floats probably added about a pound and a half. They're foam cored balsa construction with two layers of glass.