Discussion Starter
•
#1
•
ever since i swapped in the 52" chevy springs i needed more driveshaft travel than i could afford. I ran a square tube driveshaft, it was about the worst decision I ever made but kept me on the trails for the last couple years. Lesson learned. After calculating how much travel I needed I began to look around for the cheapest solution possible, and didn't have much luck. even just the 2 halves of a 7.5" travel slip yoke were over $150. I was determined to find a cheaper solution. As with many other low-buck wheeling innovations, my new strategy was spawned at a pick-n-pull half off day. Its almost like a "buy one bronco driveshaft, get the second for free day."
now that i had 2 stock bronco shafts i began to scheme. each shaft is good for about 3-4" of slip, in my case i need around 7". if only i could make the 2 become one....so i fired up the new miller and hf grinder and took a stab at it.
cut the yoke off of female slip #1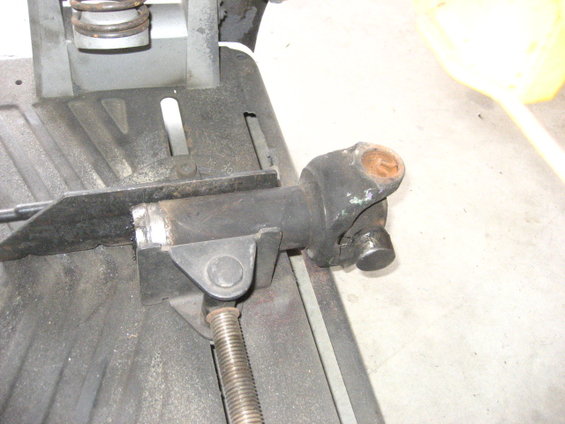 slip #1, slip #2 and a piece of 2" .120 wall tube to sleeve it all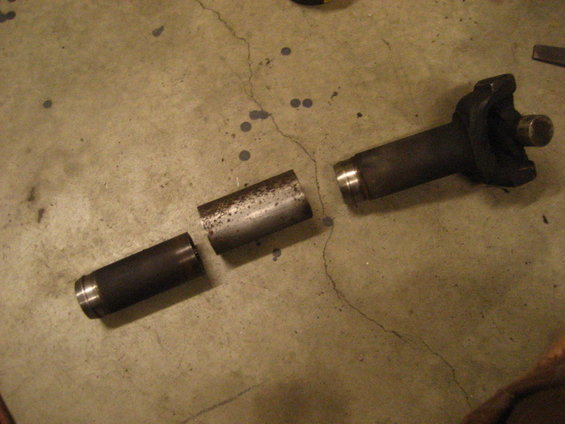 cut the male splines off shaft #1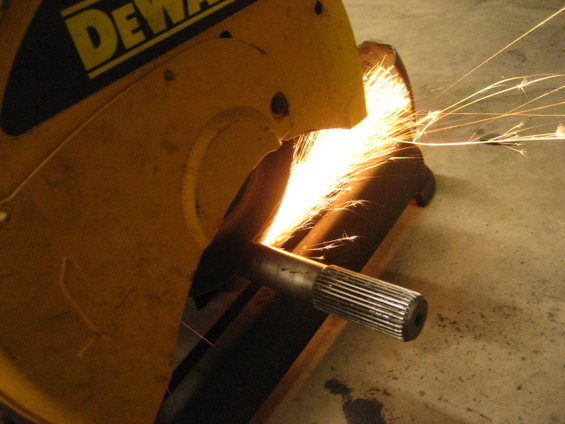 joining the two halves together to make the longer male splines. i cut the splines off of shaft #2 right where they started. the "jig" is angle iron:toothless
before welding up the male spline section, stick the yoke on there to make sure they are properly aligned.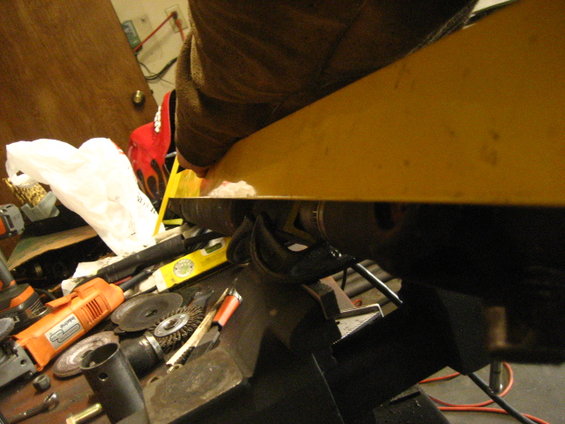 welded up, ready to grind down.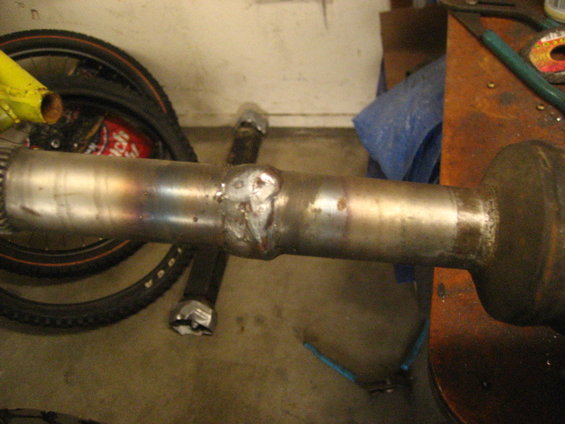 i drilled the sleeve tube for plug welds. 3 3/8" plug welds on either half of the new female slip yoke.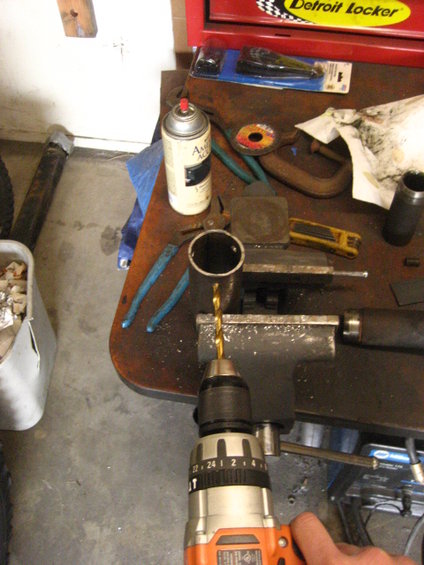 using the new male splines, i lined up the 2 halves of the female slip, making sure both keyways match up.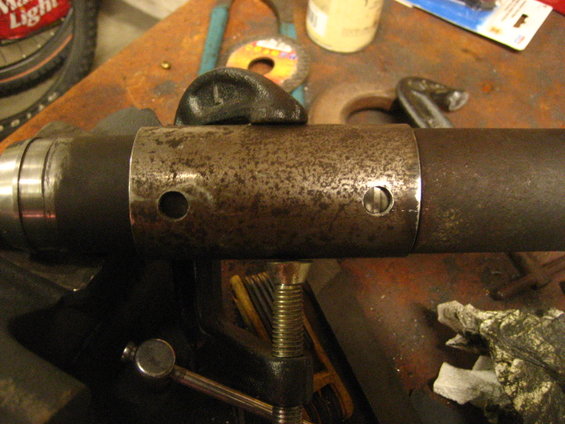 plug welds done.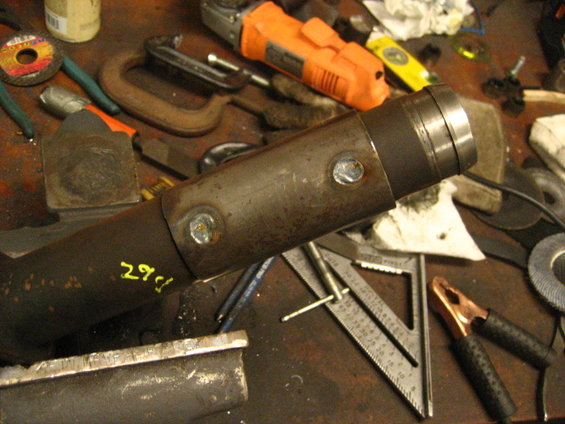 shot of the new slip yoke assembly. i welded the sleeve tube around the edges too.