check my 4 link numbers (i think i got it)
this is my first go at it so flame away:flipoff2:
the ride is a xj with 39.5 iroks and rear 60.
we took all the numbers from a 8.25 and 36 so i adjusted as best i could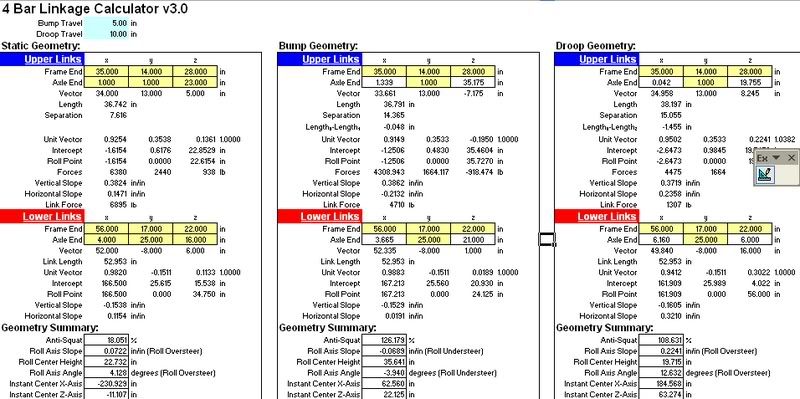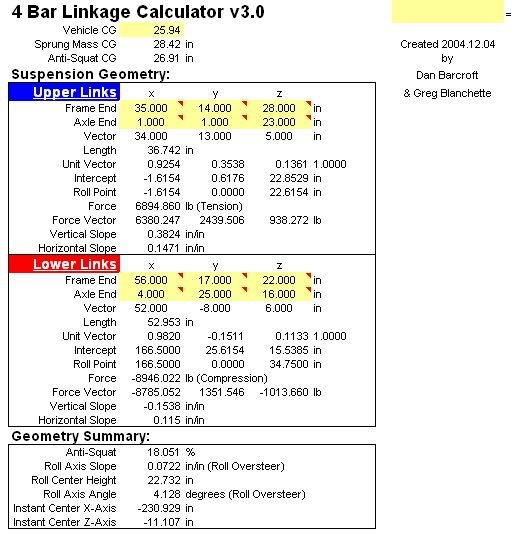 static anti squat looks good but the droop and bump numbers are kinda scary... can they change???
i also cant find the rear steer numbers???
what do you think?