FINISHED PICTURES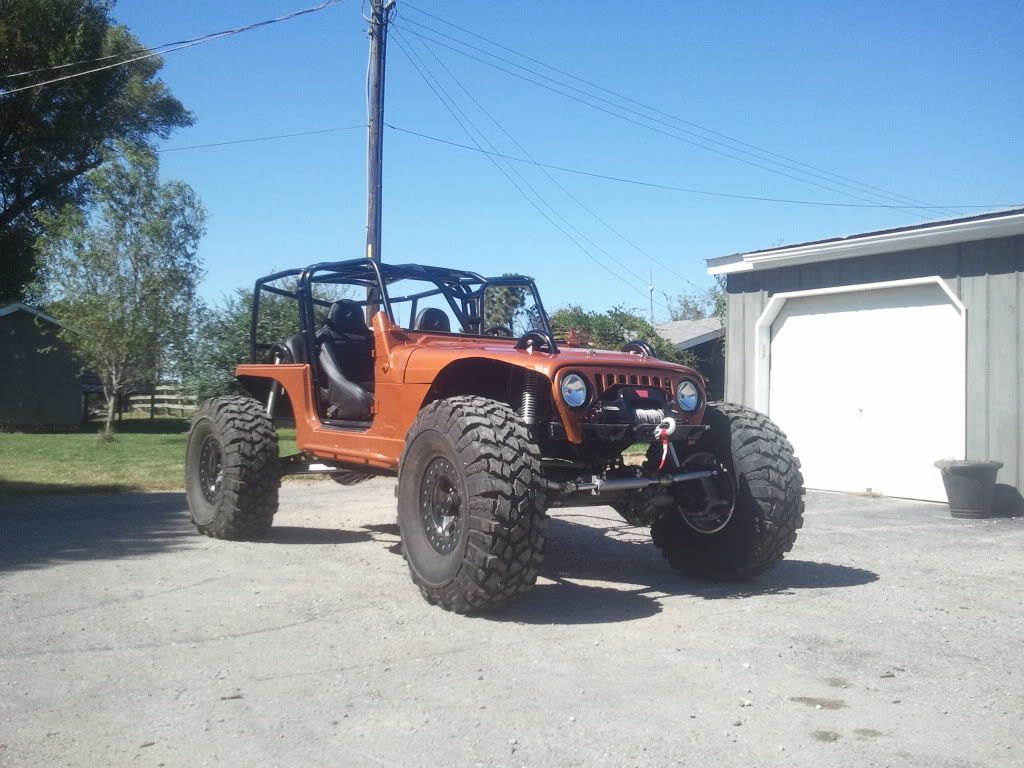 Jeep specs ended up as follows
5.3, Turbo 400, 3 speed stak mini
112" wheel base, 8" up at 22.5" belly
42" Pitbull Rockers with Trail Ready beadlocks
HP Dana 60 with ORI struts
Shaved 14 Bolt with air shocks (ori's later)
I thought I would go ahead and throw up a build thread on the 00 TJ im building. Little history I bought this in march of 09 did a little work on it and started wheeling it. I wheeled it all year long and had great luck with it. I never really had any problems with it and It went up nearly everything I put in front of it. But as always I want to go faster and bigger. My old specs were 4.0, ax-15, stak 5.44, d60 front and 9" rear both with 35 spline chromo's and detroit's. It has RE long arm in the front and flipped XJ leafs in the rear and that gave me about a 106" wheelbase and it was sitting on 42" rockers. Here is a picture of it the way I wheeled it all year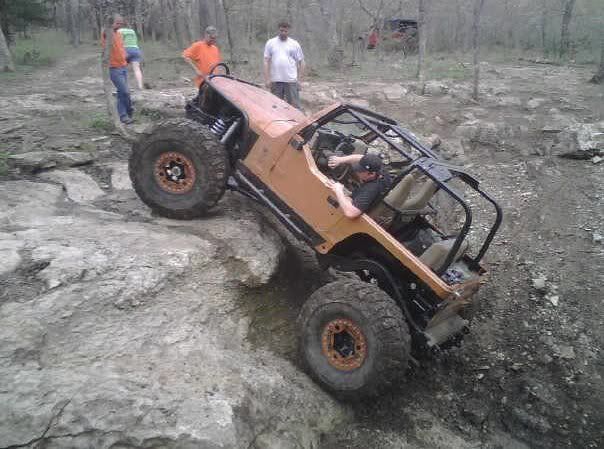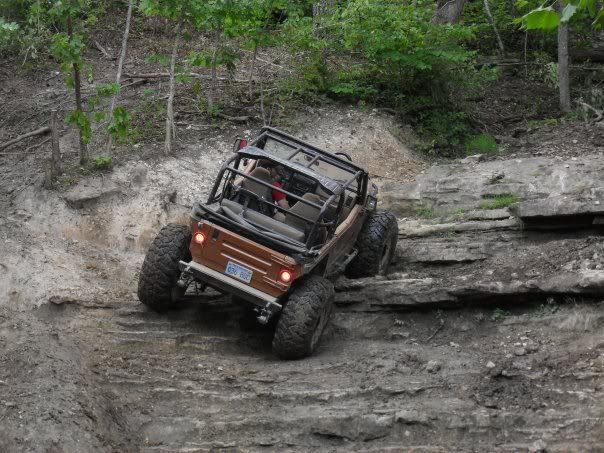 Here is the plan for the jeep. It will be getting 4 link front and rear using all balistic joints. Pushed to 116" wheelbase with rear steer,full hydro and ORI struts up front and fox air shocks with FOA bumps in rear ( until I can get the $$$$ for ORI's in the rear). Will be getting a 5.3, turbo 400 and stak 3 speed :smokin:. It wont look much like it did before as Im also builidng a new cage and front tube fenders. Im also switching to 44" rockers .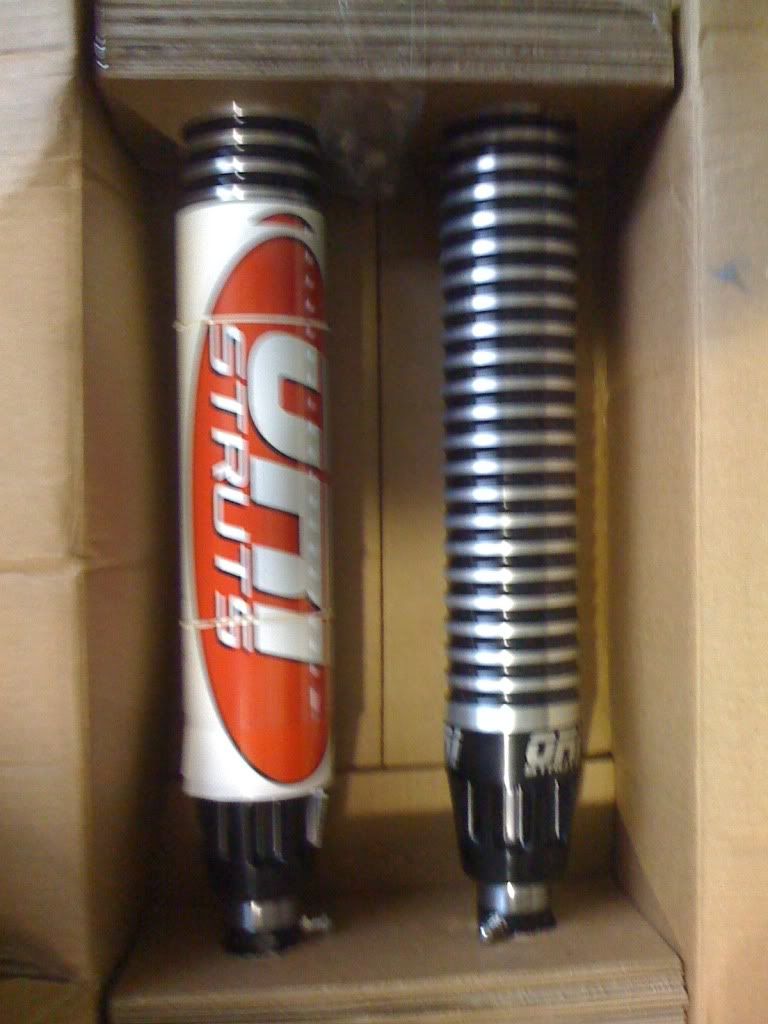 Im shooting for a 23" belly and around 7" of up travel. Also I want to keep the soft top because all the trips we went on but 2 it rained on us and the top was sure nice. Also my son loves riding in the jeep and its nice to keep the sun off of him when its hot out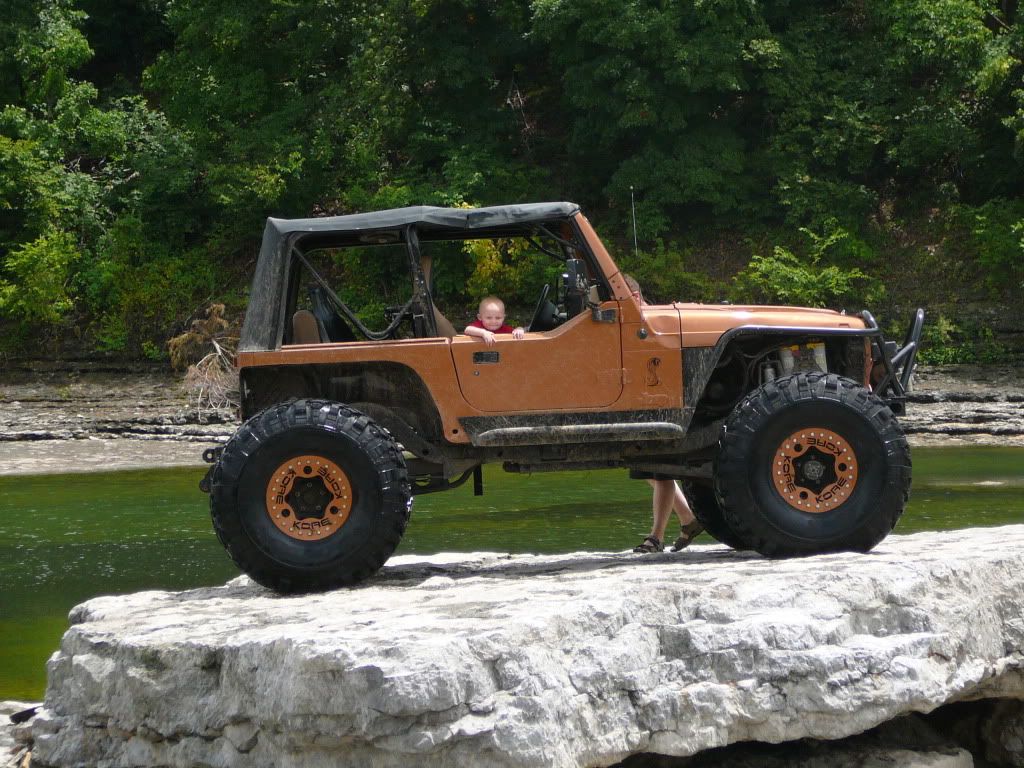 Here is the last picture I got of it still together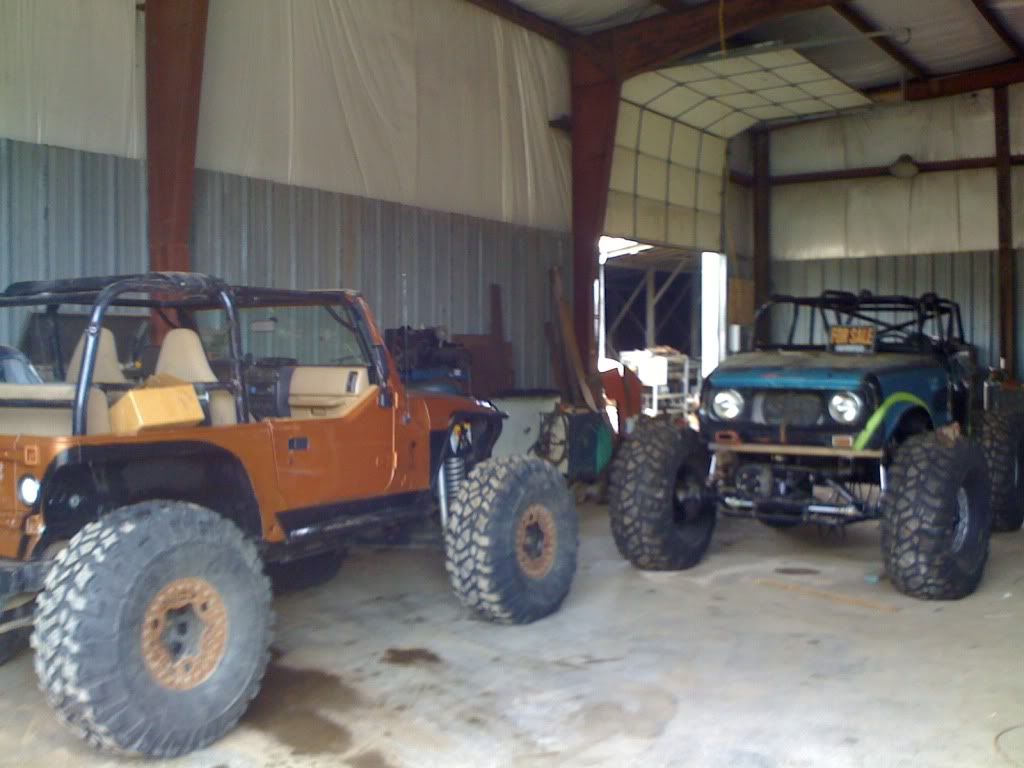 Started tearing it apart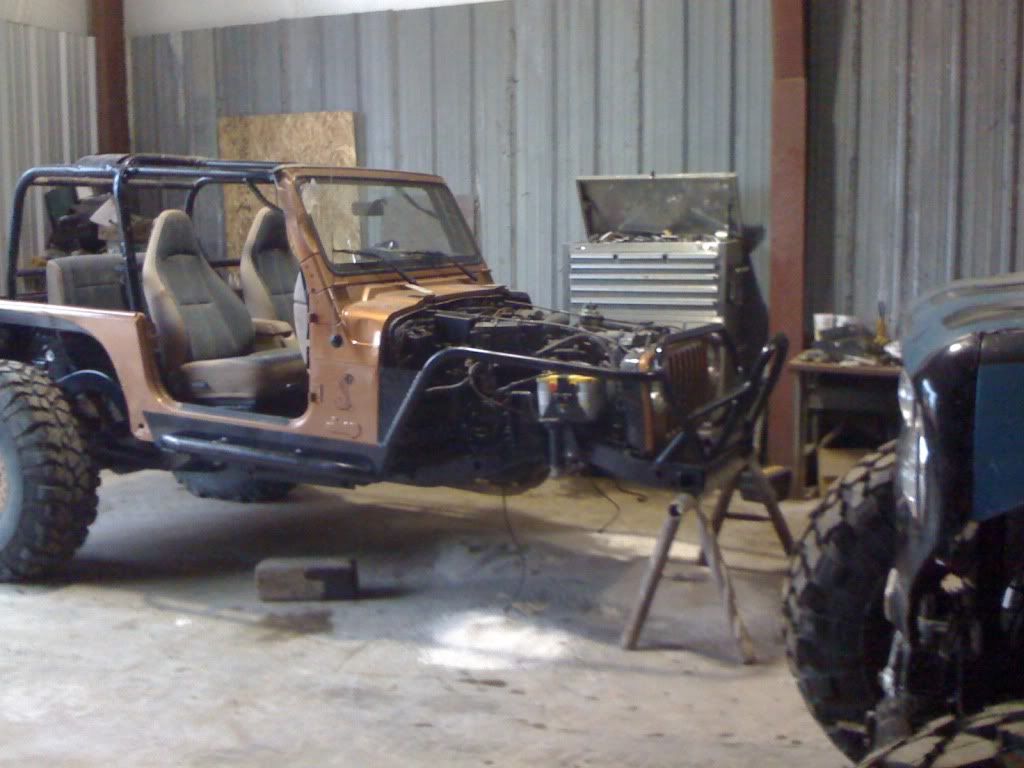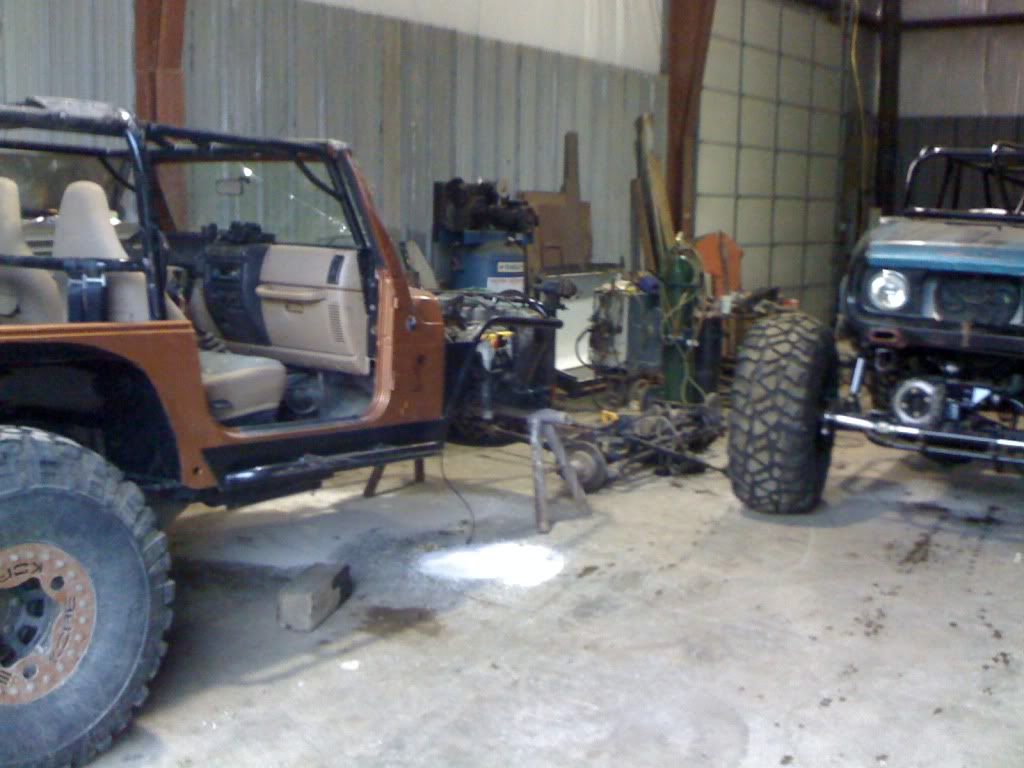 Im hoping tommarow to get the rear axle out and maybe get the cage and seats out as well. Im planning on this being a 4 to 6 month build. I ordered the stak last monday so it will be awhile before it will be in. I will keep posting pictures as progess continues.