Discussion Starter
·
#1
·
So, I am the proud inheritter, errr new owner of the "Battle Axe", a very sweet Cruiser buggy with a lot of history behind. I sold my rig recently and was starting on the next project when this one came about, and eventually followed me home. I got in touch with Josh, a great guy, and we talked about the rig, got some more pics, and things just went downhill (or uphill) from there.
I will need to dig more info here, but believe the rig started life as a 70's cruiser, and then was custom built for Johnny Rotten, from the Pirates of the Rubicon, and as far as I know a lot of the build was done with WelderBoy, Johnny, BNTMike, and Josh. Even after years of use and abuse, the cruiser shows a very clean build, with a lot of attention to detail, and looks like a lot of planning and time have been put on it.
From all the pics I have seen (Josh has some awesome shots of her in action) the Cruiser is an excellent wheeler, spanking a lot of trails from snow, mud and the box on the Con.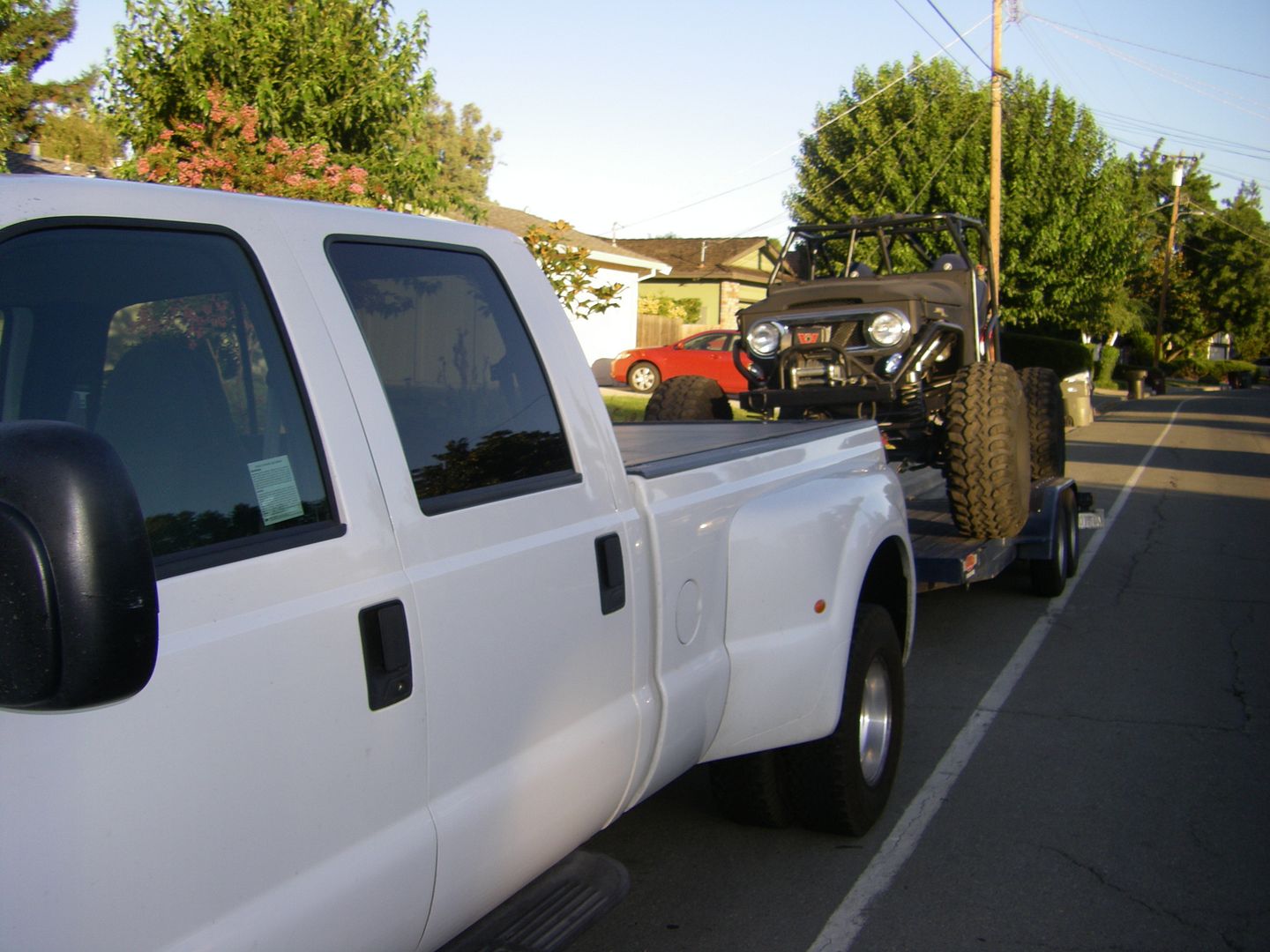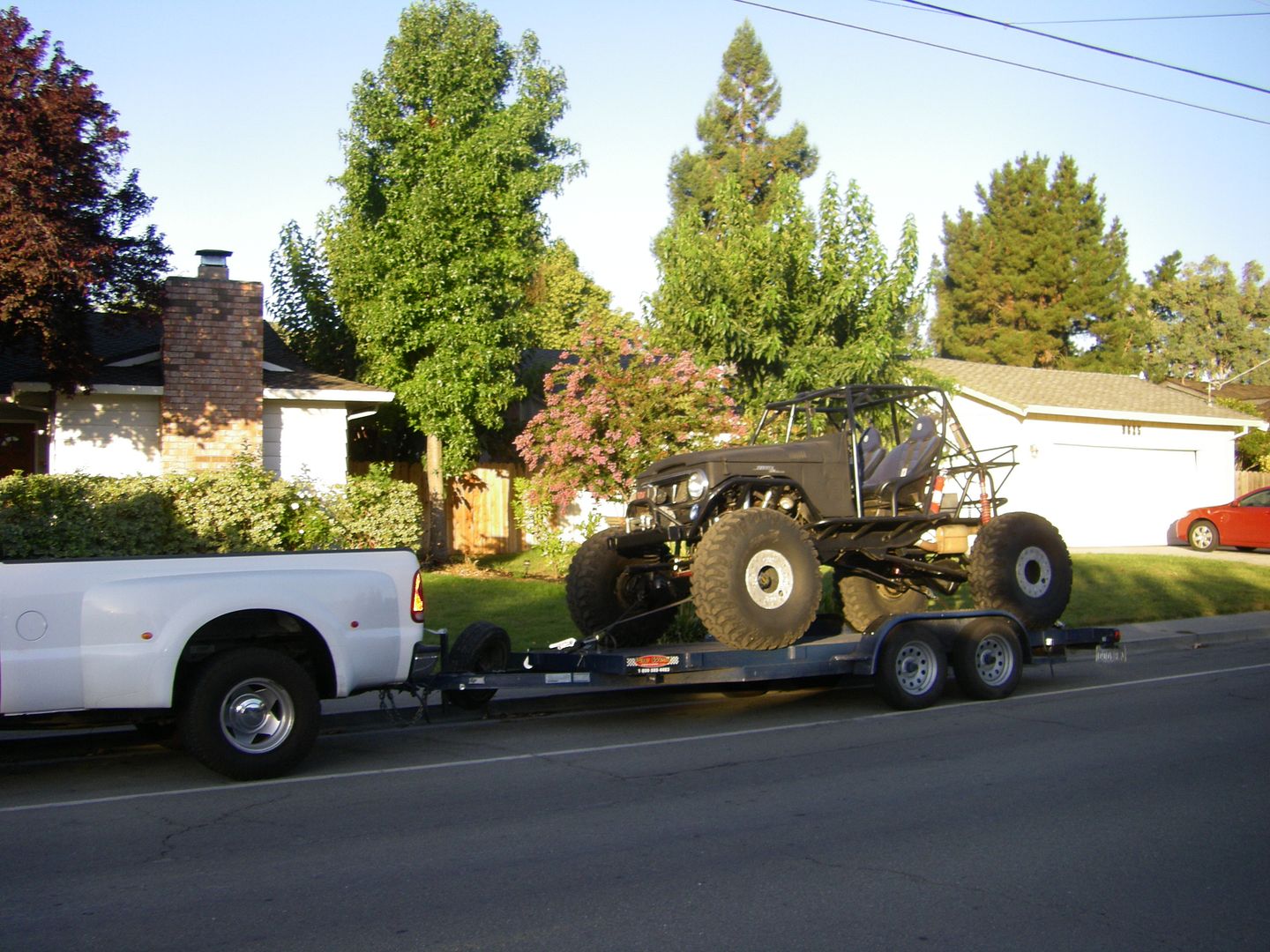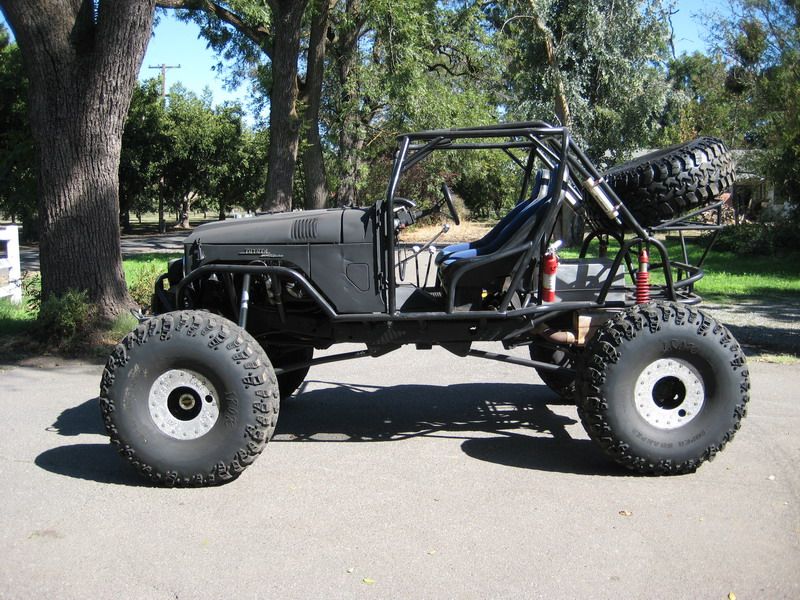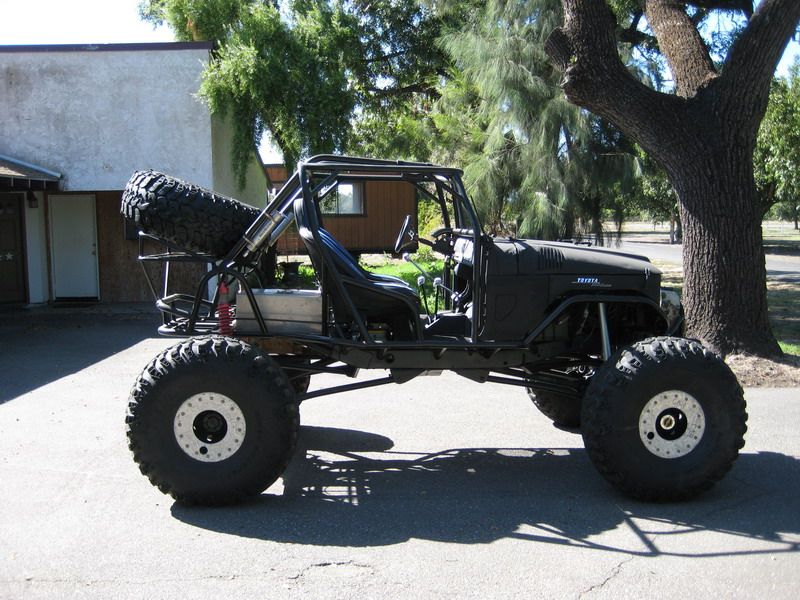 With our next baby on the way, this worked out perfect, as I has just sold my Jeep on one tons which was my baby for the last 10 plus years, and already missed it pretty bad
More info on my rig and write-ups on
this link.
Ok, on to the rig spec (from Josh's ad: )
Front: Dana 60 HD Case w/ Diff guard
ARB + 7.17's
Recently rebuilt kingpins, bearings, hubs. Gussets on the "C", Gusseted knuckles
35 Spline Black Max Alloys, Fresh CTM Joints
WelderBuilt 4 Link, 250 Wall DOM Links, Johnny Joints
Single Rate TJ Front coils with EdleBrock 14" Remote Res. Shocks
Rear: Dana 70U Newly rebuilt (gears, bearings, seals)
Welded 7.17's
Disk Brakes
35 Spline
WelderBuilt 4 Link 250 Wall DOM Links
14" Sway-Away Dual Rate Remotes
Full Hydro with 8" Ram, skid plated, Howe cooler & Resievor. Station Orbital.
Clean Title & Plates (not street legal)
Custom Grill
Trailer hitch, ice chest rack
Warn 8274
On Board Welder
York OBA w/pressure switch and tank
Corbeau seats with 5 point harness's
20 Gal fuel cell
New wire harness, very clean relays & fuses – wired for street lights. Custom dash & shifters , auto meter gauges.
Expanded metal floor.
Optima Yellow Top
Battery isolator
Rock Lights, head lights w/dimmer.
Stereo (6X9's) amp
42" Iroks on 15 x 10 C&R Motorsports Beadlocks
DOM 188 Wall and HREW tubing for the backhalf and cage.
With 15 - 20 lbs of air:
Front tireXtire outside ~89"
Front wmsXwms ~69"
Rear tireXtire ~85"
Rear wmsXwms ~65"
Highest point on cage 84 1/4"
Belly 25 1/4"
Bottom of rock sliders 37"
I am definitely going to keep adding to the rig, and cannot wait to get some seat time
The wheels are turning in my head, but the plan is to leave it umolested as long as I can. I started doinga few things here arnd there but the first next step is to lower it a few inches as I had to lower the tires to fit in the garage not a biggie