Looking to be able to weld on the trail? No looking to spend $1200 on a Mobiarc or preimer welder? Here is the answer. A homebrewed stand alone OnBoard welder.
You want to use an alternator that is 80amps or larger. I used a 100amp Ford Large Case Alternator. You want the alternator to be Externally regulated so that you don't have to modify the alternator to make it a weldernator.
The Alt I used was from like a mid 70's ford. The part number is GNC 7705-12. It cost about $90 new from a our local parts joint.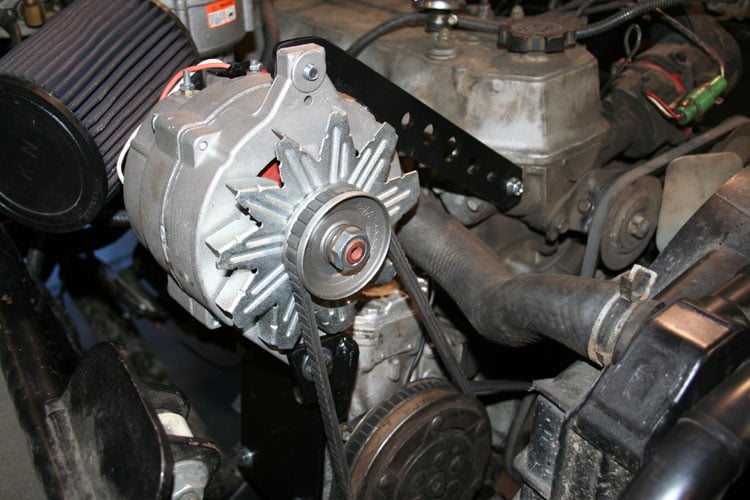 On my motor, I have a York compressor already mounted. I was able to use the other side of the york for the bottom mount: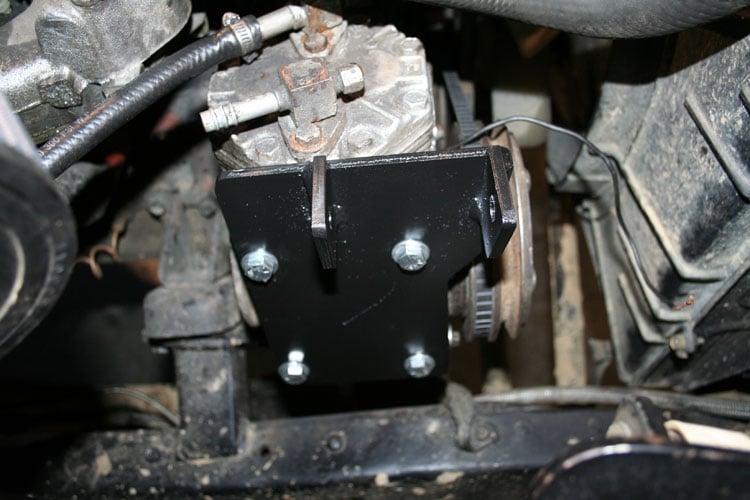 This the upper mount that I made: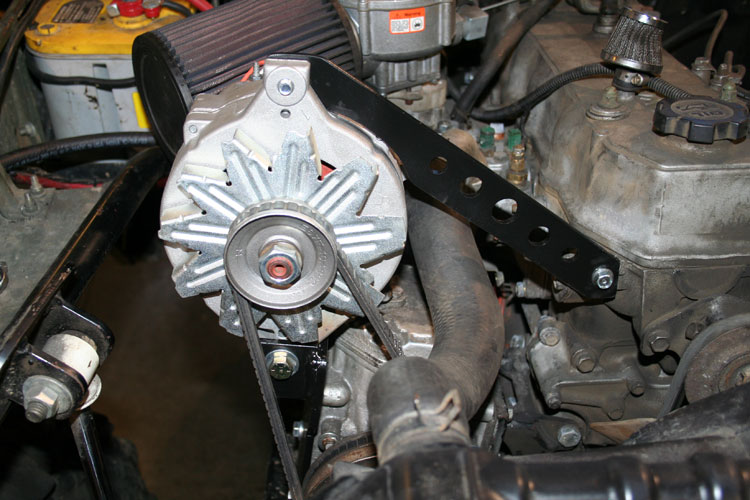 I ended up slotting the top hole to all for some more adjustment. I might end up remaking it to have some more adjustment.
Now, I really wanted a nice clean Control Panel/ Control box for this welder and could not find much online that I liked. I found the plastic box at Radio Shack. It was like $8 for it. The box dimensions are 7"x5"x3".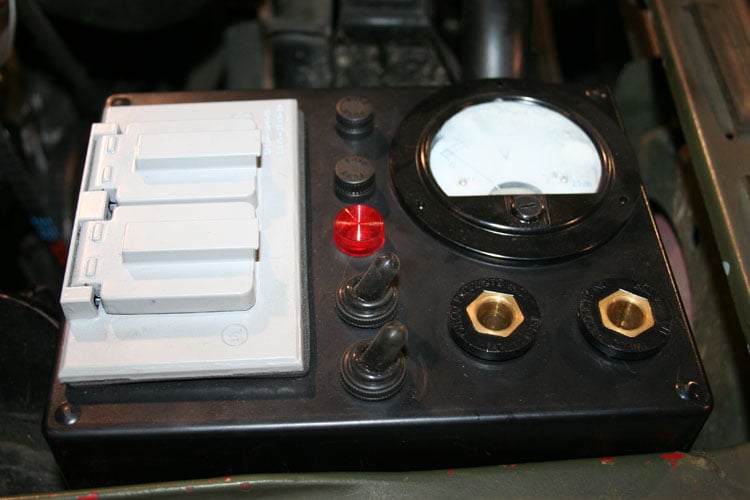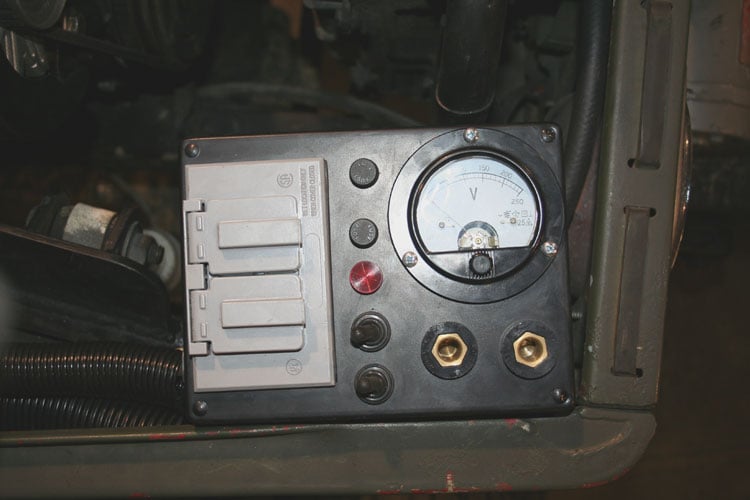 I used 2 toggles; 1 to turn on the welder, the other to turn on the outlets. The light is to signal when the welder is on. The two fuse holders on top are holding 30a fuses. The top one is for the outlets and the lower one is for the welder trigger.
I purchased the Panel Meter from China. Found it on ebay. You can get them for about $25. The guage reads from 0-200v's. You can find ones that will ready 0-150v's as well.
The last two things on the box are the + and - plug in's for the welding leads. I need to mark them better, but currently I have the right one for + and the left for -.
I purchased all the welding stuff from our local welding supply shop. It cost about $200 for the wire, rod, rod holder, ect.
Wiring Diagram: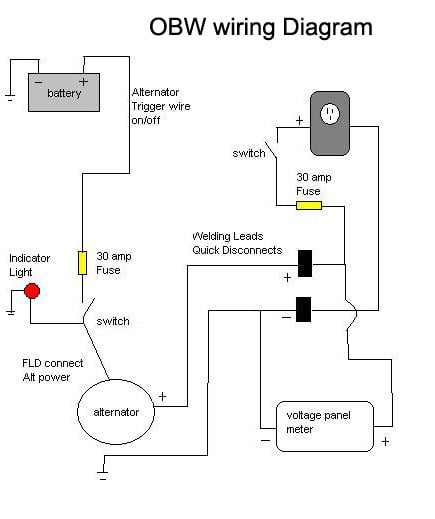 Positive lead, 20 feet: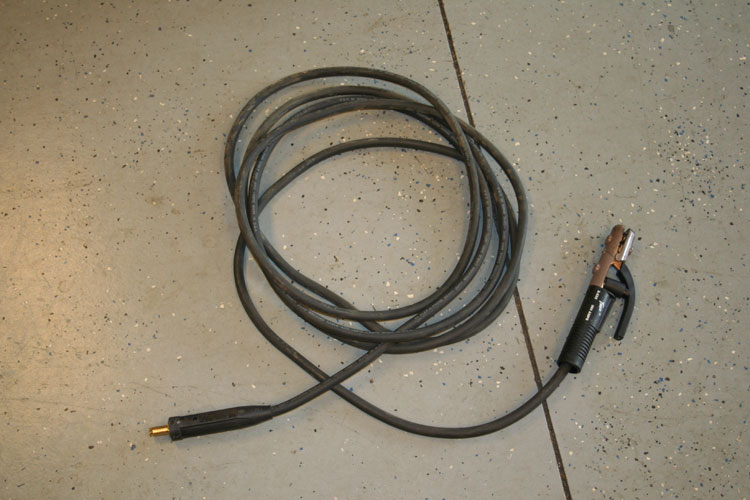 Negative lead, 20 feet: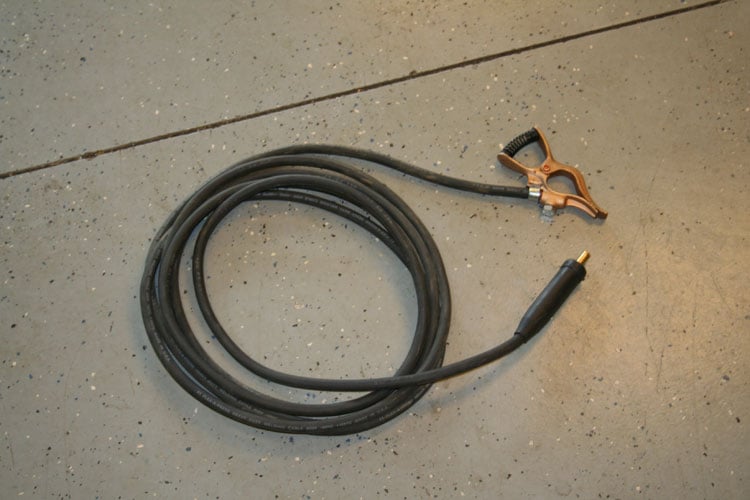 3/32" rod 6011 and holder: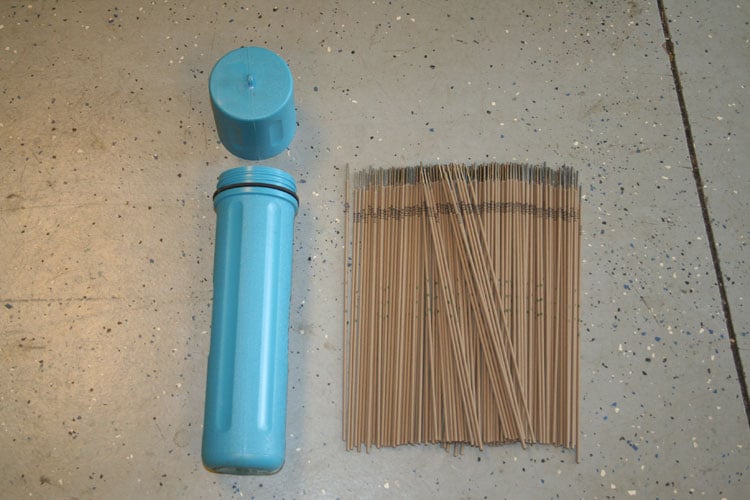 The welder is not strong enough to burn 1/8" rod, so you must use 3/32".
Purchased this bag from Youngs Army Navy for $9.